Air Force Awards Contract for Airborne Radio Prototype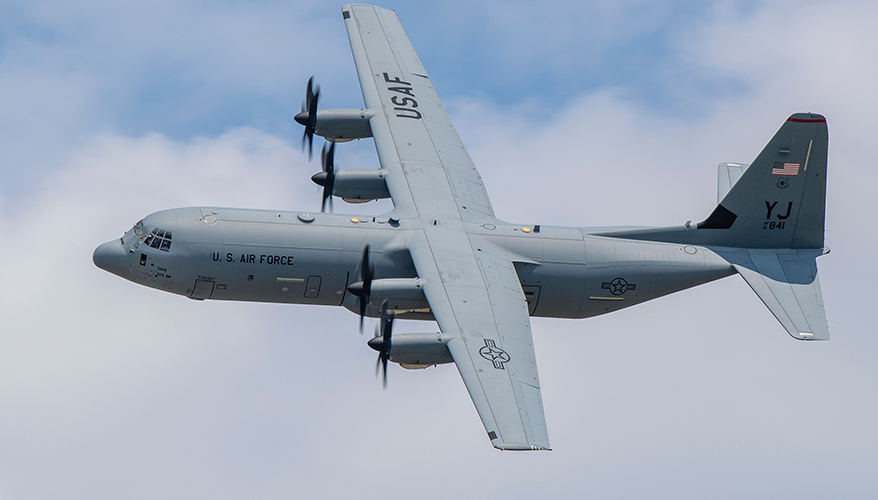 Photo: Air Force
The Air Force has awarded L3Harris Technologies a contract to develop a competitive prototype for a new aircraft-mounted radio to replace the service's AN/ARC-190 airborne HF radio.
The prototype, the L3Harris Falcon Wideband Airborne HF Radio, is a software-defined, digital multi-mode system that meets the ARC-190 communication requirements, Ryan McCarty, vice president of Defense Department business development at L3 Harris' Communication Systems, said in an interview.
The technology provides airmen an alternative capability in a satellite communications-denied environment with embedded encryption, the company said in a press release.
The modernized radio fits into the same space as legacy systems, combining three individual pieces of hardware into a single apparatus to reduce weight, power consumption and size, according to the company. The system is upgradable, making it possible to accept new waveforms and software capabilities.
Other improvements include more resilient communications with a low probability of detection, cross-domain interoperability and broad interoperability for multinational operations, McCarty noted.
The system also addresses the service's modernization requirements, allowing airmen to transmit data at speeds up to 10 times greater than the long-standing ARC-190 systems, he said.
L3Harris will now be part of a competitive downselect, according to the company. The first development phase will enable low-rate initial production, eventually leading to a full-rate production decision.
"The capabilities provided by the L3Harris Falcon Wideband Airborne HF Radio will be a game-changer for the U.S. Air Force, with L3Harris' modernized software-defined technology that is designed to overmatch in contested and SATCOM-denied environments," McCarty said in a press release. "This prototype development selection expands our airborne product line and brings our leadership in tactical HF radios to the airborne segment."
The contract, which was awarded in July, has an 18-month prototype phase. That will be followed by 13 months of qualification testing, which will include both lab and flight evaluations.
Four prototypes are included in the contract, according to McCarty.
Topics: Air Force News, Air Power, Battlefield Communications