Royal Navy Employing AI for Mine Hunting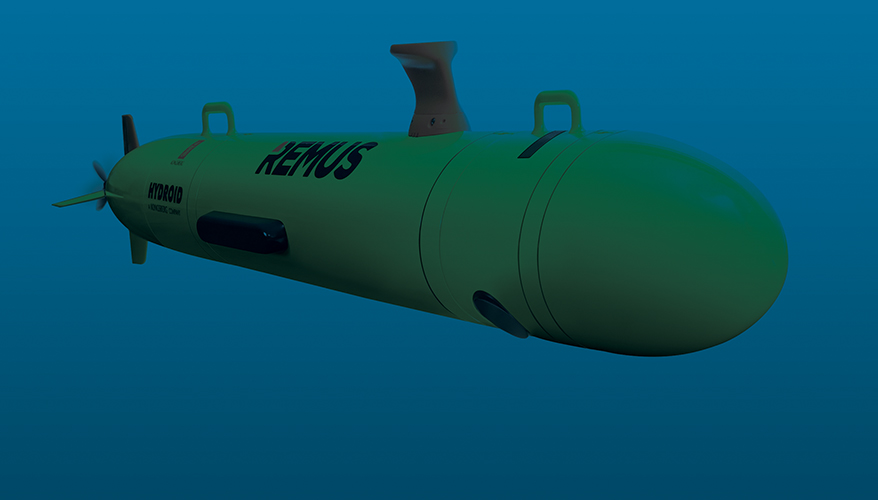 Image: Hydroid, Inc.
The United Kingdom's Royal Navy is utilizing artificial intelligence to enable autonomous mine-hunting vessels.
The Route Survey Tasking and Analytics program, or RSTA, is an application that integrates with the sea service's data platform, said Nabil Lodey, CEO of Envitia. Envitia is a British geospatial and data company.
The application utilizes AI to schedule and plan routes for mine-hunting surface and subsurface vessels, Lodey said in an interview.
RSTA helps the Royal Navy more efficiently plan survey work for autonomous platforms, he said.
"What that means is that you have a fleet of autonomous surface and subsurface vessels that are able to conduct sonar capability to do mine hunting and you have different conditions that each one of those vessels can perform optimally," Lodey said.
The company plans to deliver its application — which will be developed on the Navy's NELSON data platform — by 2022. The NELSON data platform provides clear access to the service's data both at sea and ashore, according to Envitia.
Envitia is working with BAE Systems Applied Intelligence to deliver RSTA.
Mine-hunting is currently conducted with a fleet of ships that use sonar capabilities to survey seabeds in search of abnormalities. The new submersibles, which will be enabled with the RSTA, will be able to scan and quickly identify threats, the company said.
"The application exists to reduce inefficiencies that come from having a human at the center of calculations," Lodey noted. Before, the process was "quite a lengthy experience, it was a very manual process to identify which vessels you would task to conduct mine hunting or surveying in a certain area."
Envitia will also program the application with its own maritime data, he said.
"This application has the potential to transform mine surveying and increase the efficiency of the Navy's mine-hunting capability," Lodey said.
Topics: Robotics, Robotics and Autonomous Systems, Shipbuilding