ROBOTICS AND AUTONOMOUS SYSTEMS
Drone Spending by Civil Agencies Expected to Soar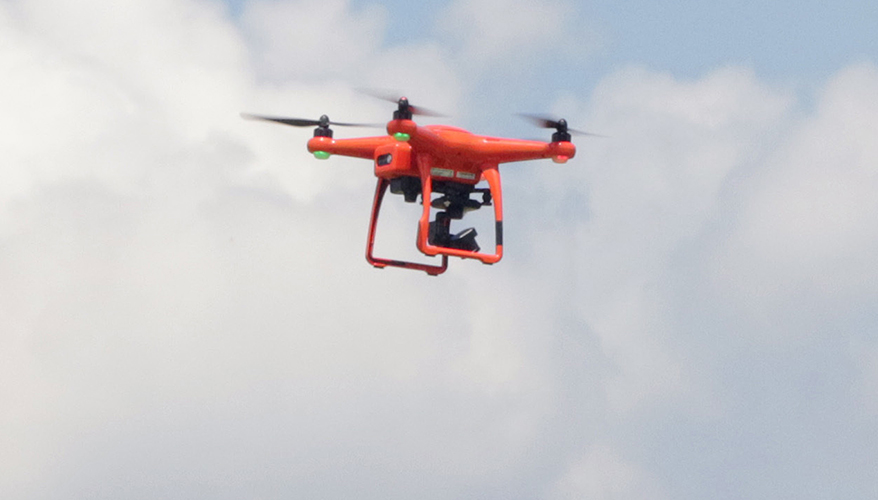 Image: iStock
Expenditures by civil governments on unmanned aerial systems are projected to skyrocket over the next decade, according to one leading analyst.
"It's quite a dramatic increase," said Phil Finnegan, director of corporate analysis at the Teal Group.
The global UAS market for civil governments is expected to triple between 2019 and 2028, going from $132 million in 2019 to $495 million. In the United States alone, the production value is projected to soar from $18 million to $156 million, said Finnegan, author of the Teal Group's "2019 World Civil UAS Market Profile and Forecast." During that 10-year timeframe, the U.S. market for the platforms will be about $1 billion, out of a worldwide total of $3.3 billion.
"A very important driver is homeland security" as concerns grow about border security and immigration, he said. "This is not just in the U.S. but also in Europe."
Agencies such as Customs and Border Protection and the Coast Guard are procuring them, as are other departments like Interior. The user base is also broadening to include more non-federal agencies.
"It's really catching on," Finnegan said. "In the past year or two … the number of law enforcement agencies using drones has skyrocketed." The systems can be utilized for a variety of tasks such as surveillance, search and rescue, and environmental monitoring, he noted.
Other trends are encouraging more civil agencies to embrace drones.
"Another thing that's helping out is just the progression of the technology, the growing comfort level that governments have with the reliability and safety of these systems, and increasing steps toward integrating these systems into airspace so that they become much more viable" for operations, Finnegan said.
Prices are also decreasing, making them more affordable.
"You have all these strains coming together to really drive a rapid growth in UAS over the next decade," he said.
Finnegan said defense contractors are well poised to reap the benefits of the growing market, particularly for higher-end platforms such as medium altitude, long endurance drones.
"What you see is the companies that are building a lot of the systems now for civil government are defense companies," he said.
Agencies could also contract for UAS services rather than buying and operating their own systems, he noted.
"The services model seems like it's going to have a lot of appeal for civil governments just … because of the overhead, because of the need for training" that could be outsourced to contractors, Finnegan said.
Topics: Robotics, Robotics and Autonomous Systems