NEWS FROM ASC: Lockheed Pitching New Long-Term Sustainment Contract for F-35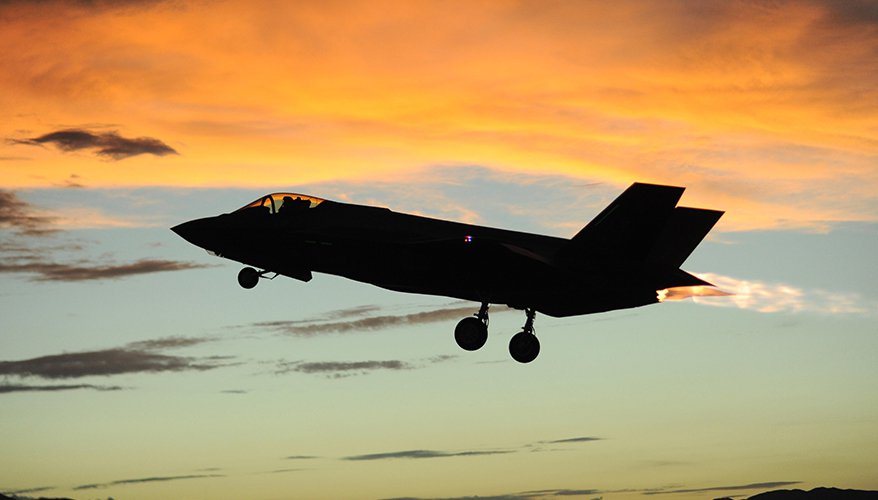 Photo: Air Force
NATIONAL HARBOR, Md. — Lockheed Martin is pushing for a new long-term, performance-based sustainment contract with the Pentagon that it claims will lower the costs of the joint strike fighter program.

Under the current way of doing business, Lockheed and the F-35 joint program office negotiate new sustainment deals annually. But the company proposed a five-year contract to defense officials in August, Ken Merchant, Lockheed's vice president of global sustainment for the F-35, told reporters Sept. 17.

"What Lockheed is signing up to, or at least offering is opening a dialogue .... with the government with a white paper that we provided," he said at the Air Force Association's Air, Space, Cyber conference at National Harbor, Maryland.
The company believes it could save the Defense Department approximately $1 billion over five years if the proposed contract were to be implemented, said Steve Callaghan, Lockheed's vice president of business development for the F-35.

The proposal also states the company would lower the cost per flying hour of the fifth-generation fighter to less than $25,000 by 2025, Merchant said.
The F-35 is the largest acquisition program that the Pentagon has ever undertaken. The U.S. military plans to ultimately buy about 2,400 aircraft, with hundreds more going to international allies. The program's total cost has been estimated at more than $1 trillion once operation and sustainment costs are factored in.
While the fighter jet provides cutting edge capabilities in stealth, sensor fusion and information sharing, its price tag has long been under fire. Lockheed estimates that the procurement cost per plane will drop to less than $80 million by low-rate initial production Lot 14, making it more price competitive with fourth-generation aircraft. However, the program's O&S costs have been a major concern of Pentagon leaders. Driving those down has been a top priority of Undersecretary of Defense for Acquisition and Sustainment Ellen Lord.
Fighter aircraft availability has been a problem across the military services in recent years. Under the proposed sustainment contract, Lockheed would keep the Air Force's F-35As at an 80 percent mission-capable rate, Merchant said. According to Air Force Times, less than half of the service's F-35s were mission capable in fiscal year 2018.
Lockheed's plan is to "ensure that the right investments get made in terms of buying parts, buying air capacity, buying [autonomous logistics information system] improvements," Merchant said. "The intent is to get the spares up to where they need to be."


Topics: Air Power, Air Force News, Budget, Defense Contracting, Contracting