NEWS FROM ASC: Air Force Launching Flying Car Research Effort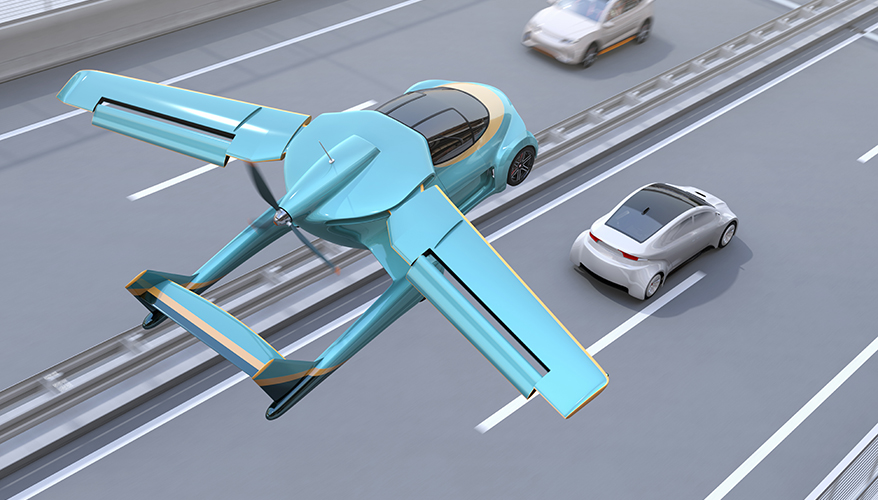 Illustration: iStock
NATIONAL HARBOR, Md. — TV shows and movies such as the "Jetsons" and "Back to the Future" popularized the idea of flying cars zooming around cities. But now the Pentagon is launching an effort to look at the feasibility of using that type of technology for real-world logistics missions.

The initiative is connected to a program being run by the Air Force Research Laboratory called Agility Prime, which was initiated to look at options to replace the CV-22 Osprey tilt-rotor aircraft that special operations forces use to move forces and cargo, according to Assistant Secretary of the Air Force for Acquisition, Technology and Logistics Will Roper.

"It was a low-hanging opportunity to broaden the team's look into where commercial innovation is going in flying cars," he told reporters Sept. 16 at the Air Force Association's Air, Space, Cyber conference at National Harbor, Maryland. "And so I've asked them to come back with an acquisition strategy that has a variety of different options to pursue a competition" among industry.

One option under consideration is a series of challenge events, he noted.

"We've been socializing the idea both over at the White House and inside the [Defense] Department," he said.

The initiative is part of a broader effort on Roper's part to encourage researchers and acquisition officials to push the technological envelope.

The new platform that might result from program could potentially perform a variety of tasks, he said.

"It may not be able to do the full mission as an Osprey, but you could imagine there being a lot of compelling options, especially in logistics," he added.

A big focus for the service right now is thinking about how to make logistics networks more resilient, especially in a contested environment against advanced adversaries, he noted.

The flying car project is slated to kick off this fall.

Roper was asked if the service wants something that looks more like a ground vehicle or a rotary-wing system.

"We'll look at a spectrum of options," he said. "The task that I gave the team was to prepare a series of challenges from things that would involve smaller vehicles — maybe moving a couple of special aviators around to moving smaller logistics sets, ammo, meals, that kind of thing, into harm's way — up to moving heavy logistics, maybe weapons to reload on aircraft, all the way up to something that's a bigger system."
He described the prototyping initiative as a high risk, high reward effort.

The program is a good opportunity for researchers and the acquisition community to look beyond the defense industry at the broader U.S. industrial base, he noted.
The Pentagon's interest in the technology could benefit the commercial sector, which has the potential to see a boom in flying cars as people look for new options in urban mobility, he said.
If the Defense Department embraces the technology, it could help work through safety issues that tech firms would need to address before the vehicles could be deployed in cities, he noted.
"It's a wonderful way to think about using the defense market as a partnership opportunity to expand the industry," Roper said.
Topics: