SOCOM Plans New Artificial Intelligence Strategy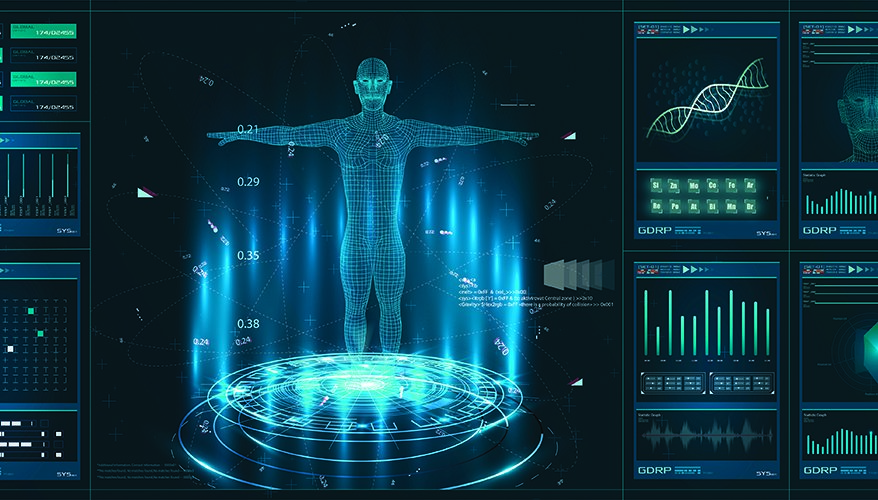 Photo: iStock
TAMPA, Fla. — Advancements in technology are spurring Special Operations Command to examine how it can improve its artificial intelligence capabilities on a data-driven battlefield.
"We really wanted to focus on growing the discipline," David Spirk Jr., the organization's chief data officer, said during a speech at the Special Operations Forces Industry Conference hosted by the National Defense Industrial Association. This "applies to people, applies to technology and applies to the culture and those changes in the formation to get there."
To do this, the command is crafting a new artificial intelligence and machine learning strategy to inform its future spending, he said. These advancements are expected to improve technologies across the core military services as well, he noted.
"Data-driven technologies can be used in every function that we have," Spirk told National Defense on the sidelines of the conference. "We hope to demonstrate the capability and then allow that to just grow in the services where, naturally, it should."
The Defense Department earlier this year released an AI strategy geared toward advancing the technology to counter peer competitors such as Russia and China.
SOCOM's roadmap is being created using ideas such as Jeff Bezos' strategy for developing Amazon, trends in industry and lessons learned through the Joint Artificial Intelligence Center, Spirk said during his speech.
The command is "taking those data principles and recognizing that it's really about freeing your data — it's about open [application programming interfaces]," he said. "It's not about closed block technology or systems. We've modeled our data strategy out of that."
The blueprint will help SOCOM determine asset allocation for AI as it builds its program objective memorandum for fiscal years 2022 to 2026, Spirk said.
"We're going to start the crafting of a real roadmap," he said. "This will help the command … talk about the investments we need to make and the resources that we're going to need."
All of the SOF components will gather at a symposium in September to begin developing the new strategy, he noted. The meeting will be limited to the military, which will first establish its goals for investing in AI and machine learning before reaching out to academia and industry for input, Spirk said
"We're not bringing industry and academia in there yet," he said. "What we're going to do is we're going to establish our requirements, we're going to set what that roadmap is, and then we'll probably have a follow-on [event] where you can talk to everybody about what our conclusions were and the direction that we're going."
SOCOM has not decided if the entire report will be publicly releasable, he added.
The "crux" of the roadmap will be based on a "three-six-five" strategy that has three lines of effort, six focus areas and five collective outcomes, Spirk said.
The lines of effort include having an AI-ready workforce, AI applications and AI outreach, according to his presentation slides.
The command has pilot projects in the works that are "maturing to the point that we're ready to showcase them," he noted. At the end of the first three years, the goal is to be able to measure the progress it has made in this technology, he noted.
"We'll understand programmatically where we need to put resources, where we need to invest, where we might need to divest and the opportunity to transition," he said.
SOCOM needs to have personnel that are focused on artificial intelligence and machine learning initiatives, he noted. The command must show that there is a financial benefit to working in these fields "and let the nerds get promoted," he said.
"The modern AI-ML workforce is really where I worry about the delivery and sustainment of some of these initiatives," Spirk said. "We need to talk about how do we make this a career opportunity to continue developing what really amounts to ... almost a language-type skill."
The six focus areas of the strategy will be: perception and action; planning and maneuver; communication resilience and cyber protection; recruiting, training and talent management; predictive maintenance, logistics, planning and forecasting; and vendor contract and budget management, according to the slides.
Technologies within the focus areas could potentially be combined into an algorithmic warfare cross-functional team similar to the one executing Project Maven, a Defense Department initiative focused on using AI and machine learning to sift through drone video footage and identify items of interest to warfighters, Spirk said.
Technologies that SOCOM is eyeing include "artificial reality," intelligence, surveillance and reconnaissance capabilities, and identity management, according to the presentation.
"You can see how we're beginning to fuse those technologies, fuse those data sets to build smart systems that are capable of improving our operators' capability to execute successful operations at a rate of precision and speed that has never been accomplished before," Spirk said.
The collective outcomes that the strategy aims to achieve are: established cloud-empowered data and services; ubiquitous use of agile practices in unclassified and classified software development environments; normalized acceleration of procurement; a recognized talent acquisition, development and coaching pipeline; and a codified transition plan to a sustained digitally-enabled future, the presentation stated.
When operating in a data-driven battlefield, the command will not be able to rely on having large amounts of information about an adversary, Col. Mike McGuire, director of the combat development directorate for SOCOM, said during a panel discussion. Instead, the command will need to focus on predicting the adversary's next move in order to react faster, he noted.
"When we look at things at the tactical level, how can we predict … and mitigate those risks that come with acting early?" he said. "I don't think we're ever going to win if we all wait for perfect information. … We want to get the right information to the right person at the right time and in the right format so they can actually take some kind of action."
The command is also examining how it can leverage artificial intelligence to improve how it trains its warfighters, Spirk noted. AI could help SOCOM recruit potential candidates as well as improve the performance of its operators, he said.
"How do we tailor our training so that we can maximize their effort and grow them at a faster rate and hold them in the force?" he said. AI can also be used to measure performance, he noted. "This is where we can turn to technologies that already exist in the sports world, that already exist in some of our medical professions."
Additionally, data-driven technology could be used to predict maintenance issues before they arise, he noted. The command is currently experimenting with this idea using the 160th Special Operations Aviation Regiment and plans to expand that work to the Air Force Special Operations Command's fleet of CV-22 Ospreys, he said.
"I think we're going to start to make some pretty good progress against that over the coming 12 months," he noted.
All special operators will need to understand how data can be used on the battlefield, McGuire noted. Similar to how commandos must know basic skills such as putting on a tourniquet, each one must learn how data applies to the current fight, he said.
"It doesn't take a force full of PhDs," he said. "It just takes everybody to have a little bit of understanding quickly."
This would reduce the need to outsource tasks such as structured query language databasing, which is used to retrieve data and interface with databases, he said.
"Fifteen years ago we already had a decision point within our organization where you can either hire some company to build an SQL database for you or you could teach your people to do SQL databasing and own it forever," he said.
To develop and explore new technologies, the command is building a digital data mission management team at SOCOM headquarters at MacDill Air Force Base, Florida, Spirk said. Professionals will be brought in to either manage programs or work on the technologies themselves, he noted.
"This is where we'll be able to programmatically begin applying and advocating for policies and the technologies that currently exist," he said. "But we need to infuse [those] inside our own workflows and the headquarters."
He is also working with SOCOM Acquisition Executive Jim Smith to draw up requirements for future technologies and "to ensure that everything we're bringing in now … works together and isn't the closed, old block technology," Spirk added.
The command will need to examine the time, expense and complexity associated with data technology gaps, which will help leaders decide if they can be filled in-house or if they need to outsource work to industry, he noted. SOFWERX — the command's initiative that fosters technology experimentation with nontraditional partners — will be used to bring data experts together, he said.
"What we've determined is, we don't need to be everywhere. What we need to make sure is that we're connecting everywhere," he said.



Topics: Robotics and Autonomous Systems, Robotics, Special Operations