GLOBAL EOD CONFERENCE NEWS: Domestic IED Threats Remain Steady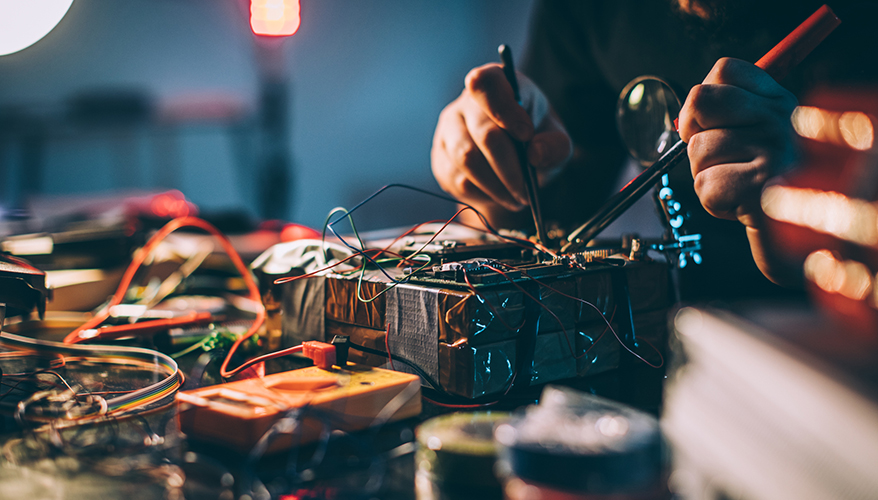 Photo: iStock
BETHESDA, Md. —
Domestic threats from improvised explosive devices remained steady last year compared to 2017, according to a Department of Homeland Security official.
"Bomb threats were actually down a little bit. Suspicious packages and device-related incidents were up," said William Byrd, deputy associate director of the office for bombing prevention at the Cybersecurity and Infrastructure Security Agency under DHS.
Bomb threats were down 6.9 percent, but incidents involving suspicious packages were up 8.5 percent and device-related incidents were up 4.9 percent, according to his presentation slides at the National Defense Industrial Association's Global EOD Symposium and Exhibition, Aug. 6-8.
Additionally, there were 15 fatalities, 66 injuries and 628 people arrested in 2018 in explosives-related incidents, according to his slides.
Triacetone triperoxide, or TAPT, was the most commonly encountered homemade explosive. However, Byrd noted that often these TAPT-related events were not nefarious.
There are "chemical hobbyists out there that just want to see if they can put something like that together, which is, as we all know, massively dangerous," he said.
Byrd's office has been collecting data about explosives-related incidents consistently for the past three to four years, he said.
"We have data that goes beyond that, but we've had our pretty solid collection process that [has been] … repeatable and consistent over several years," he said.
The office has seen a series of trends, including an uptick in commercially mailed devices in places such as Austin, Texas; New York and Florida, Byrd said. Mark Anthony Conditt, for example, killed two people and wounded six during a serial bombing campaign in Austin in March 2018. Seven total devices detonated, with the last killing Conditt after a chase with police in Pflugerville, Texas.
Domestic terrorists, international terrorist groups, drug cartels and other adversaries — which traditionally do not collaborate together — are now using some of the same educational material for building bombs, Byrd said.
"Finding Inspire magazine in a ... white supremacist, anarchist bomb-making lab is not too surprising anymore," he said, referring to a publication created by al-Qaida that has featured instructions on how to make bombs. "The ideologies may not align, but the how-to-build-a-bomb [information sharing] is certainly relevant."
Across the Atlantic Ocean, the Department of Homeland Security is seeing more incidents involving the use of explosives during ATM robberies in Europe, Byrd said.
"We're not sure if that's a real trend or not, but we've seen enough of them that we're kind of watching that moving forward," he said. These bombings usually have a 50/50 success rate, he added.
"Sometimes they just destroy the ATM, sometimes it doesn't crack it open, sometimes it works," he said.
Meanwhile, the Bureau of Alcohol, Tobacco, Firearms and Explosives is working on ways to increase collaboration between civilian and military explosive ordnance disposal operators through an initiative called the Raven's Challenge, said John Simpson, a program manager at the bureau.
"Raven's Challenge is a program that's designed to bring our public safety bomb technicians and our military bomb technicians together to work in a common scenario [that is] domestically orientated," he said. "After three to five days of exercise, [they] leave there with a better understanding of each other's tactics, techniques and procedures."
Each year, the bureau runs 800 to 1,000 participants through the program, Simpson said. During each exercise, ATF usually works with 16 to 20 teams, he noted. The teams work on two to four live-scenarios per day.
ATF has held Raven's Challenge events four times this year in locations such as Starke, Florida; Oriskany, New York; Winter Park, Colorado; and North Vernon, Indiana. During the exercises, which wrapped up in June, ATF had a particular focus on subterranean operations, Simpson noted.
"Obviously everyone in here knows that subterranean operations … [are] a big push, not only with DoD folks, but with public safety as well," he told the crowd made up of members of industry. "How do we operate in confined space, tunnels, those types of things?"
Every Raven's Challenge exercise in 2020 will feature subterranean components, he noted. Venues for next year's events include: Camp Blanding, Florida; Camp Gruber, Oklahoma; Camp Dodge, Iowa; and Fort Devens, Massachusetts, according to Simpson's slides. They will take place between March and June 2020. Registration is open and information can be found at
www.psbseod.com
Topics: Homeland Security, Bomb and Warhead