JUST IN: New Launch Date Set for Next AEHF Communications Satellite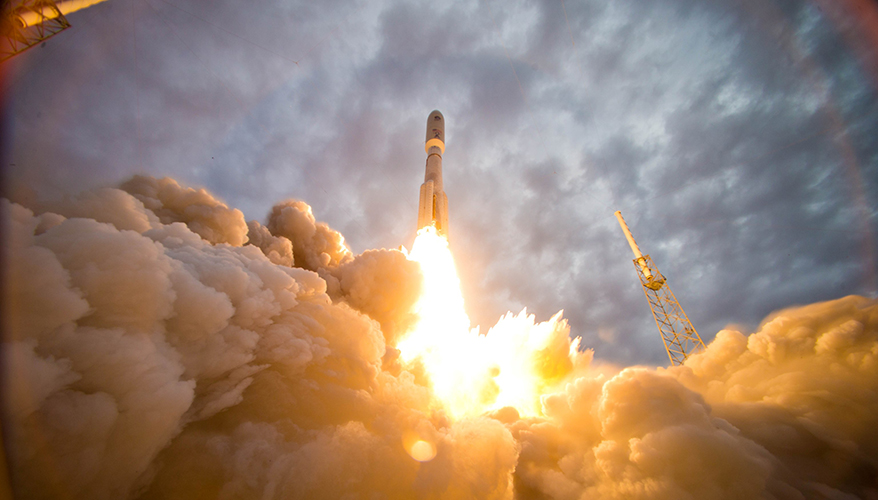 Atlas V rocket
Photo: Air Force
Following multiple delays, the United Launch Alliance and the Air Force plan to launch the next Advanced Extremely High Frequency communication satellite Aug. 8.

The satellite will be the fifth in the AEHF constellation, which is planned to consist of six platforms launched from Atlas V rockets. The first in the series was launched on Aug. 14, 2010, according to the Air Force. They are designed to provide the U.S. military with global, secure, survivable and jam-resistant communication capabilities, and enable national leaders and combatant commanders to control tactical and nuclear forces.
The original launch of the AEHF-5 was slated for June 27 but it was delayed due to a vehicle battery failure on the Atlas V. The date was further pushed back "due to an anomaly during component testing at a supplier which has created a cross-over concern," according to a United Launch Alliance statement. ULA is a joint venture between aerospace giants Lockheed Martin and Boeing. Lockheed built the AEHF-5.
The launch is now scheduled for Aug. 8 at Cape Canaveral Air Force Station, Florida, with a two-hour window starting at 5:44 a.m. local time.
The suspect hardware was removed from the launch vehicles and ULA has inspected all systems hardware, Gary Wentz, United Launch Alliance vice president of government and commercial programs, told reporters during an Aug. 5 teleconference.
"Our top priorities focus in on the customer's hardware and ensuring mission success," Wentz said. "As part of our standard procedure, when we had that acceptance test failure, we addressed it on all other vehicles. So don't anticipate any further delays."

Mike Cacheiro, Lockheed Martin's AEHF program manager, noted the satellite has the ability to detect the presence of jammers and operate at different frequencies. Losing communications "puts the warfighter at risk," he said.

"It's critical that we're able to block out those jammers," he said. "They can be as simple as a radio with an antenna from Radio Shack or complex jamming antenna, which … many nations of concern have, and so you just have to be able to communicate through any type of environment."


Topics: Space