U.S. Manufacturers to Pick Up Turkey's F-35 Parts Business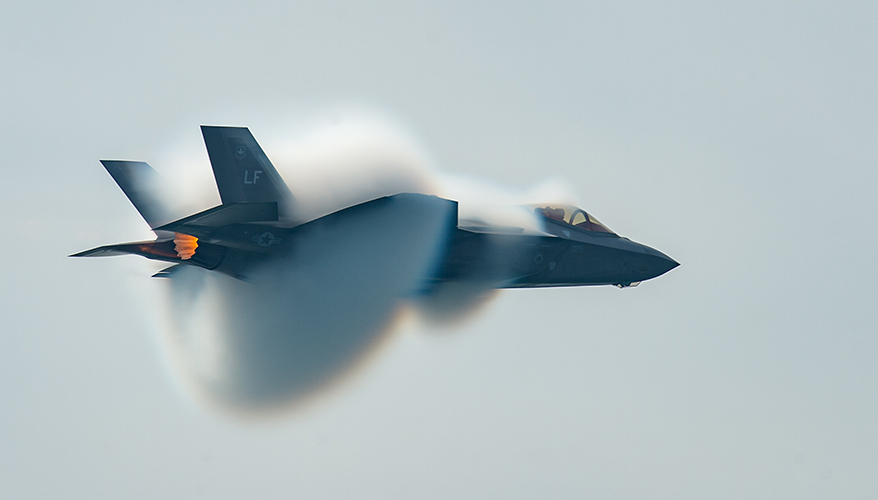 Photo: Air Force
Turkey's loss will be U.S. aircraft parts makers' gains as work on the F-35 program shifts to domestic suppliers, the Defense Department's undersecretary of defense for acquisition and sustainment said Aug. 26.
In July, Ellen Lord announced that Ankara will be removed from the F-35 program in response to the country's decision to purchase Russian S-400 anti-air missile systems. Fielding a Russian intelligence collection platform near areas where the F-35 is made and repaired would put the program at risk, she noted, saying that the aircraft's strength "lies in its stealth capabilities, so the ability to detect those capabilities would jeopardize the long-term security of the F-35 program."

"Turkey's purchase of the S-400 is inconsistent with its commitments to NATO and will have detrimental impact on Turkish interoperability with the alliance," she said. It will take about a year to formally remove Turkey from the program, she added.

Turkey is expected to lose out on about $9 billion over the life of the program, she told reporters in a briefing at the Pentagon. Turkey had made over 900 parts for the aircraft. Now, the 900 parts will initially be sourced in the United States instead "to be expeditious and keep the program on track," Lord noted. In July, she said production will "gradually open up to program partners for first, second and third sources."

Meanwhile, Pentagon officials are still discussing the fate of the 100 F-35s slated to be sent to Turkey, which are located at Luke Air Force Base, Arizona.

Over 100 F-35As were slated to go to Turkey and all Turkish F-35 students and instructors in the United States were scheduled to leave by the end of last month. Lord said she was not aware of whether any of these individuals have requested asylum to stay in the United States.

However, Lord declined to say if the decision to remove Ankara from the program is permanent.

"The S-400 and the F-35 are incompatible," she said. "Turkey is a strategic ally of ours, a strategic partner for us. So we always continue to talk."

Meanwhile, the Defense Department reached a handshake agreement with Lockheed Martin for the next F-35 lot buy, Lord said. The DoD announced in June that the $34 billion agreement includes the delivery of 478 aircraft for Lots 12-14.

The deal is expected to result in an 8.8 percent savings from Lot 11 to 12 and about a 15 percent unit recurring flyaway cost reduction for each variant, according to the DoD.

"This is a historic milestone for the F-35 enterprise, and marks the largest procurement in the history of the department," Lord said in the announcement.
Topics: Air Power, Global Defense Market, International