Analysts: 2020 Election at Risk for Democrats as Groups Call for Big Military Budget Cuts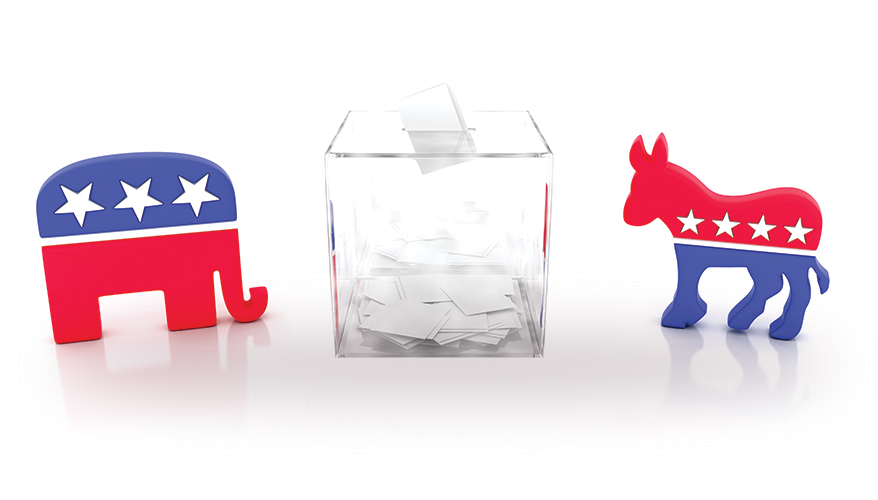 Image: iStock
A coalition of liberal activists is urging Democratic presidential candidates to adopt a platform that calls for massive cuts to the military's budget, a move that could spell disaster for the party in the 2020 election, analysts warn.
As part of an initiative they are calling "People Over Pentagon," 22 left-leaning groups — which include Code Pink, Greenpeace USA and MoveOn.org — sent a letter to each of the Dems vying for the nomination that said: "Pentagon spending has spiraled out of control. It is long past time to eliminate excess Pentagon spending and invest the savings in urgent domestic and human needs priorities — environmental protection, education, infrastructure, health care and more — that will make the United States stronger and more just."
The undated letters urged the candidates to support an agenda that calls for cutting annual defense expenditures by at least $200 billion, well below this year's $716 billion budget and the $750 billion that President Donald Trump requested for fiscal year 2020.
In a recent op-ed published on the Brookings Institution's website and in USA Today titled, "Democratic Presidential Candidates Shouldn't Give in to Demand They Slash Defense Spending," foreign policy analysts Michael O'Hanlon and Frank Rose said such reductions would be a big mistake from a national security perspective.
"A $200 billion cut is too much for a world with threats like today's revanchist Russia, rising China, activist Iran and nuclearizing North Korea," they wrote.
Calling for those types of decreases could also be politically devastating in the 2020 election, they noted, and lead to the kind of landslide defeat that Democratic nominee Sen. George McGovern, S.D., suffered against President Richard Nixon in the 1972 election and other party nominees faced against Ronald Reagan in the 1980s.
"Pressure is growing from the left of the political spectrum to take dramatically different positions from the president on matters of national security," they wrote.
However, "Democrats should avoid the temptation to move in the kind of McGovern-like anti-defense directions that doomed the party to political setbacks starting in the 1970s — and that would allow Donald Trump to run on a Reagan-like platform of being the main candidate who favors a strong national defense," they added.
Would the Dems really nominate another candidate who calls for slashing the military budget?
"All bets are off" because progressive candidates might be inclined to "trend towards the deep-cut position," O'Hanlon said in an email to National Defense. "I don't know how to handicap the race but I think the issue is up for grabs now."
Topics: Budget, Defense Department