Why I Didn't Stop by Your Conference Booth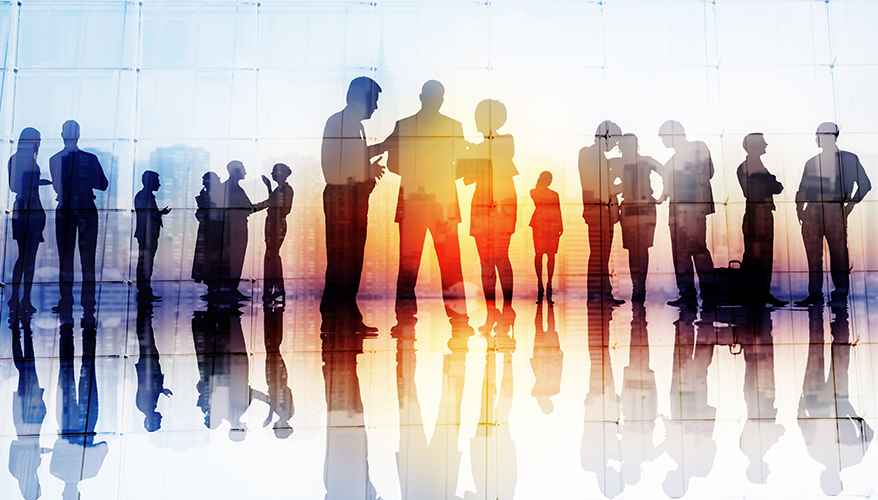 Photo: iStock
Another Special Operations Forces Industry Conference has passed, where National Defense had three reporters on hand and about four dozen requests to stop by exhibitors' booths to check out a new product or to interview executives.
That was preceded by ITEC in Sweden, the Navy League's Sea-Air-Space and Satellite 2019 shows, the Space Symposium in Colorado Springs, the Australian Air Show, the Association of the United States Army's Global Force Symposium and the Air Force Association's Air Warfare Symposium in Orlando.
All these conferences have one thing in common: about three to four weeks ahead of time, media relations folks begin inundating our email boxes with requests to stop by their booths for interviews. Many of them have a new product to show off and they want some publicity. Some are big contractors with a big defense program and they want to let the world know how well it is going.
Other vendors just want to see their company's name in our magazine and their executive quoted as an expert. "Stop by our booth and speak to our executive. He's a fascinating guy. He used to serve in the military!" Well, I need a more compelling reason than that.
I was cornered by a public relations hired gun at the SOFIC show and asked about the best way to place a story in National Defense. I will share what I told him with everybody.
When it comes to these big conferences, the odds are against you. They are a bit better when the show is near our office in Arlington, Virginia, and I can dispatch the entire staff.
For most out-of-town conferences, we can only afford to send one correspondent. That reporter has to cover it all. We prioritize keynote speeches by service chiefs and other VIPs, press availabilities with newsmakers in the military, and panels with topics that are of interest to us. Next, would be press availabilities with major contractors with major announcements to make. And then the reporter has to sit down and compose stories. That leaves little time to walk the exhibition hall or do booth interviews.
So, you're a public relations professional and you're tasked with getting some positive press about your company's new illudium Q-36 explosive space modulator because — as everyone knows — publicity is more powerful than advertising. We get that.
First of all, don't send me your press release as an attachment or a link. I'm not opening attachments from senders I don't know. I'm not going to your link. Put the text in the body of the email. Don't make me work. I get hundreds of email pitches every day and my index finger is on the "delete" button.
Second, what is an "illudium Q-36 explosive space modulator?" Explain what it is in plain English and why it's important and new. We journos are mostly liberal arts majors. We're not engineers. Put some thought into the email subject line because I've got dozens of emails to plow through.
So you've hooked me in. I arrive at the booth at an appointed time, but suddenly the only person who can talk to me has been called away to a meeting. Or he's yakking away for 10 minutes while I cool my heels. Can I reschedule? Hell no!
Now, my No. 1 pet peeve. I made it to the booth. I did an interview, but no photos or art is readily available. Our online stories must have an image. At SOFIC, I attended a vendor lunch with a new product, but it took them 48 hours to get me some kind of art to illustrate it. Henceforth, before I even agree to stop by a booth during a busy show, I will say "show me the jpeg!"
Next, I need a news hook. Examples: the illudium Q-36 explosive space modulator was just introduced to the market; it just passed a milestone decision; Air Force Space Command recently ordered 2,000 of them to counter the Martian threat. (And "recently" doesn't mean two years ago.) Give me something to hang a story on.
Despite being busy, we did publish three exhibitor-related stories during SOFIC online, and a couple more made it into this month's "News Briefs" section. My favorite one was about the startup Liberty Dynamic that introduced a digital, reusable flash-bang grenade that promises to reduce injuries to law enforcement and special operators and eliminate collateral fires.
Why did I choose to stop by this booth when I had dozens of other invitations and 400 other exhibitors to choose from? I must confess that I had given the world of stun grenades very little thought during my career. But a well-written press release that told a clear, compelling story about a startup that promises to disrupt the status quo grabbed my attention. The fact that the company already has some orders for its product gave it a news hook. The company built a better mousetrap that can save lives and I was happy to give it some free publicity.
Coming up: DSEI in London, AFA and AUSA's annual conferences and I/ITSEC in Orlando. Our inboxes will be flooded. But if you truly have an illudium Q-36 explosive space modulator, I will beat a path to your booth. Just don't point that thing at me.
Topics: