ALGORITHMIC WARFARE ROBOTICS AND AUTONOMOUS SYSTEMS
Academia Key to Maintaining U.S. Lead in AI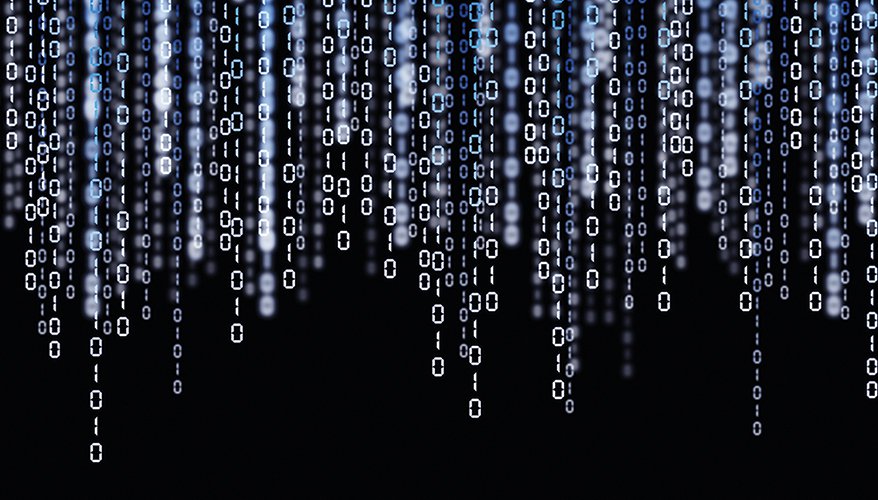 Illustration: Getty
Academic institutions will be critical to sustaining the United States' overmatch in artificial intelligence technology, experts say.
While countries around the world are investing big in AI, the United States' advantage is in its talent pipeline and universities, said Dana Deasy, the Defense Department's chief information officer.
"There is no doubt in my mind that we continue to have the most exquisite capability in terms of people, academic talent [and] startups as a nation," he told reporters during a recent meeting in Washington, D.C.
While experts can run stats and figures that compare the amount of money adversarial nations are investing in AI to the United States, Washington still has the upper hand, he added.
"We're going to continue to have to have the best academic environment in the world," Deasy said. "It all starts there. You can look at any great set of technology that's come out of the U.S. that's ended up being used and you could find its roots first by somebody who came out of some academic environment [and] then went into either a startup role or some technology firm."
The Defense Department is then able to leverage the innovation occurring in colleges and universities across the country and apply it to its own weapon systems, he said. Artificial intelligence is a key focus area.
"AI at some point will become part of the fabric of how we build solutions from the lethality standpoint, how we'll think about deterrence," he said.
But with each passing day, foreign nations are becoming more competitive as they build their own AI arsenals, Deasy noted.
Elsa B. Kania, an adjunct senior fellow at the Center for a New American Security, a Washington, D.C.-based think tank, said that in order for the United States to maintain dominance in artificial intelligence, there must be a focus on education.
"If we are looking at the long-term trajectory of rivalry with China, talent will really be the critical determinant of comparative advantage going forward," she said during a panel discussion hosted by CNAS.
"On one hand, I'm very heartened that the Department of Defense has launched a great strategy for AI," she said, referencing an overarching Pentagon strategy for artificial intelligence that was released earlier this year. "On the other hand, I wish the Department of Education were equally active in thinking about ways to both enhance STEM education and to leverage AI to augment existing educational opportunities."
Ensuring there is equality of opportunity in STEM education — as well as thinking about the interdisciplinary intersections in such fields — will be critical in building a talent pipeline, Kania said.
At the same time, the U.S. government should be mindful of not putting undue restrictions on foreign students studying in the country, she noted. Washington has increasingly been concerned that some foreign scholars enrolled at U.S. academic institutions may be working as agents of adversaries to gain access to sensitive information that they can then pass on.
"I'd be concerned to see any restrictions on immigration because I think when we are thinking about our long-term competitive advantage, … openness and inclusion and welcoming students and scientists from all over the world is absolutely vital," Kania said. "I hope that we can sustain that and embrace that as a source of strength and recognize that that is something unique to the United States."
Kara Frederick, an associate fellow at CNAS, said Washington must look at talent as a strategic imperative.
"We're not used to looking at it as a national security imperative, but it will play that role increasingly," she said. "There should be all sorts of on-ramps, off-ramps. Give people a taste, whet their appetite for the Pentagon, Silicon Valley, and vice versa."
There are numerous programs that allow those in the military to work in the tech community for a short period of time, eventually returning to their post with a wealth of knowledge, she said.
These are "sort of embryonic initiatives right now," she said. One concrete example includes the Air Force beginning to consider the computer programming-language Python for foreign language study, she said.
These are steps in the right direction toward fostering the workforce that the U.S. government needs going forward, she said.
There is also a need to make software development a more appealing avenue to pursue, Frederick noted.
"Make software sexy," she said. "I've used to great advantage in the field some of these beautiful machines that get your targeting work done. But at the same time, it's the software that really is running these to their full effect."
There should be an emphasis on payload over platform and software over payload, Frederick said.
"That's something we need to impress upon our workforce, especially those in the Pentagon when we're talking about the military applications of artificial intelligence," she said.
However, it still remains to be seen what leadership in AI looks like exactly, Kania noted.
"That is to be determined — what metrics we use, what priorities we set," she said. "But I do think focusing on the human dimension of this technology, and both building a pipeline of talent and welcoming talent and ensuring that our development is in line with our values, is one way to set a foundation going forward, not only for AI but for the range of emerging technologies that will really shape the course of the century."
Topics: Robotics and Autonomous Systems, Robotics, Science and Engineering Technology