GOVERNMENT CONTRACTING INSIGHTS DEFENSE CONTRACTING
Changes in Treatment of Confidential Info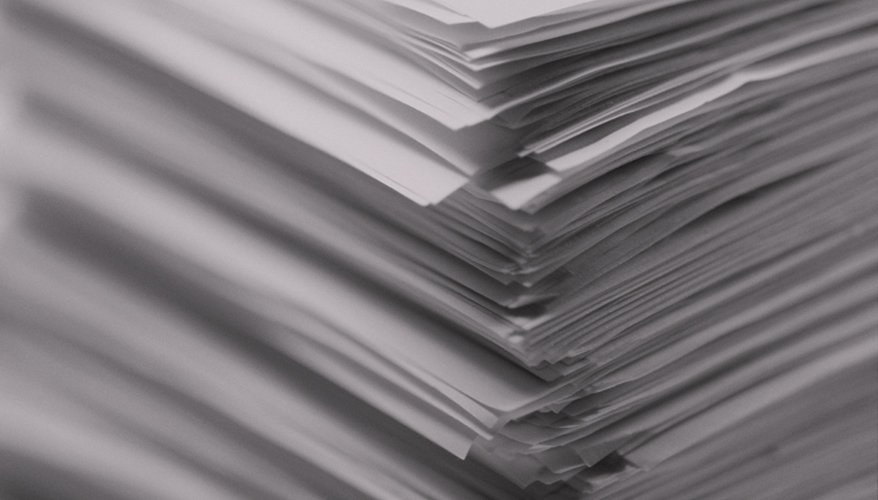 Photo: iStock
In June, the Supreme Court significantly altered how government agencies will treat confidential commercial information protected from disclosure by Exemption 4 of the Freedom of Information Act (FOIA) — an issue that recurs repeatedly with respect to information submitted by contractors to government agencies.
In Food Marketing Institute v. Argus Leader Media, the court overturned 45 years of lower-court precedent requiring that the submitter show both that the information was not publicly disclosed, and that its release would cause substantial competitive harm. The court's decision seemingly expands the scope of Exemption 4 by removing the "substantial competitive harm" requirement. However, the effect of this apparent expansion is unclear, because the court did not resolve whether the exemption also requires a showing that the submitter's information was provided under an assurance by the government that it would keep the information confidential.
Nevertheless, Food Marketing points the way to steps that contractors can take to protect their commercial and financial information under the new interpretation of Exemption 4.
The exemption protects from disclosure under FOIA "trade secrets and commercial or financial information obtained from a person [that are] privileged or confidential." In 1974, the D.C. Circuit held that this language meant contractors must show that the disclosure of the information would cause substantial competitive harm. To meet this test, contractors generally submitted affidavits explaining how competitors could use the information to cause the company competitive harm. In 1992, the D.C. Circuit limited the test to mandatory submissions. For voluntary submissions, it held that the submitter need only show that it does not customarily release the type of information in question to qualify for Exemption 4 protection.
In Food Marketing, the Supreme Court rejected these tests. It reviewed the dictionary definition of "confidential" and found two potential conditions: information "customarily kept private, or at least closely held," by the submitting party; and information disclosed when the receiving party provides "some assurances that it will remain secret."
The court concluded that the first condition must always be established, because Exemption 4 should not treat something as secret or private if the information's owner does not.
But it declined to answer a second question — whether confidential information could lose that status if provided to the government "without assurances that the government will keep it private." Summarizing its holding, the court concluded that information is protected under the exemption "[a]t least where commercial or financial information is both customarily and actually treated as private by its owner and provided to the government under an assurance of privacy."
Without clear guidance from the court as to whether, or when, a government "assurance" may be required, it now falls to FOIA officers and district courts to define the boundaries of the exemption.
There are important takeaways for contractors. One is to lay the groundwork for proving confidentiality. Food Marketing presents contractors with a new landscape when arguing that an agency should withhold information under Exemption 4. Gone are arguments over competitive harm. But companies will need to establish that information is "customarily kept private, or at least closely held." Agencies will likely expect contractors to provide information such as: company policies prohibiting disclosure; use of contracts requiring confidentiality or nondisclosure provisions; document markings; documented history of opposing disclosure in discovery; and declarations describing how records were subject to limited disclosure within the organization.
Contractors should review their information security policies, contract terms and marking practices to make sure they are sufficient to make this kind of showing, and ensure that periodic employee training emphasizes the need for information privacy.
They should also lay the groundwork for proving assurance of confidentiality. Contractors rarely receive the kind of explicit government assurances that the companies in Food Marketing received. That said, there are other ways to meet the "assurance" test, if it is deemed necessary. For example, the Trade Secrets Act imposes criminal penalties on any government employee who discloses information that "concerns or relates to trade secrets, processes, operations, style of work, or apparatus, or to the identity, confidential statistical data, amount or source of any income, profits, losses, or expenditures of any person."
Courts have long recognized that the Trade Secrets Act's prohibitions on disclosure are at least as broad in coverage as FOIA Exemption 4. Thus, it is reasonable to argue that contractors submitting data covered by the Trade Secrets Act have a statutory assurance of confidentiality.
Additionally, contractors should consider updating their standard protective legends to include language confirming their understanding that information is being provided under an assurance of confidentiality, and that government confidentiality is assured under the Trade Secrets Act, applicable contractual provisions, protective orders, or otherwise.
Stay tuned. Given the court's re-interpretation of Exemption 4, the Department of Justice's office of information policy will issue new guidance soon, and agencies will update their FOIA procedures. These documents will shed significant light on how FOIA officers will view the scope of the exemption after Food Marketing.

Peter Hutt II is a partner, and Kevin Barnett and Nooree Lee are associates at Covington & Burling LLP.

Topics: Contracting, Defense Contracting