A Case Study in Compliance vs. Ethics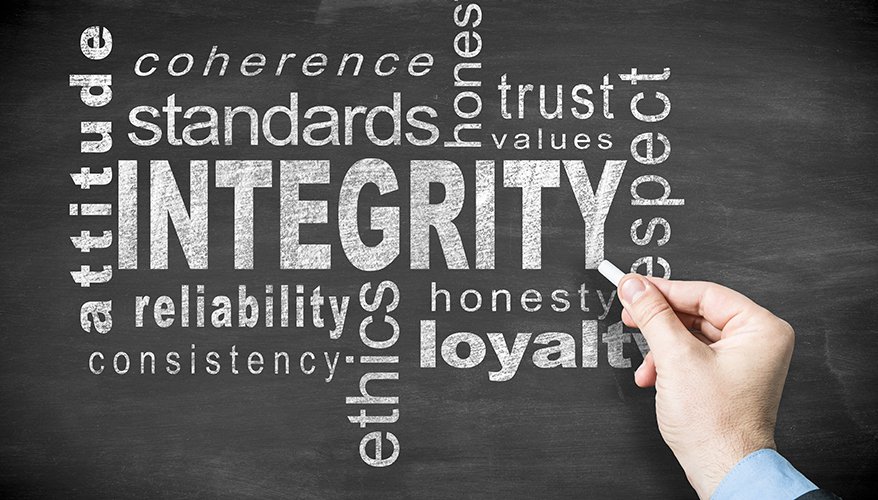 Photo: iStock
As a compliance and ethics consultant, I am often asked to clarify the difference. Usually, compliance is "black and white" — you're either in compliance or you're not — whereas ethics is rife with "gray areas."
With compliance, the boundary is defined by a law, rule, regulation or policy and adherence is mandatory. Ethics, though, involves judgment and making choices about conduct that reflect values: right and wrong or good and bad. Words like "integrity," "transparency" and "honorable behavior" crop up. The usual catchphrase is that ethics is about "doing the right thing."
Is it possible to be ethical, but not compliant? Certainly. Imagine breaking a rule in order to save someone's life; jumping on the subway tracks to pull a fallen child out of a train's path, for example.
And what about the converse: being compliant, but unethical? In the defense contracting arena, there is a very interesting drama currently unfolding that amounts to a case study in corporate compliance versus ethical business conduct.
TransDigm Group Inc. sells parts for military and commercial aircraft. It has grown over 25 years largely through acquiring companies that design, manufacture and sell — usually as sole-source provider — specialized and proprietary products. Since almost every aircraft flying today contains parts produced under the TransDigm umbrella, the business can count on long-term recurring aftermarket — in other words, spare parts — sales. It's a very successful business. In 2018, its sales totaled $3.8 billion, of which defense accounted for approximately 35 percent. Their 2018 annual report states its goal is to give shareholders "private equity-like" returns and, in fact, according to The Motley Fool, its shares have appreciated by more than 1,200 percent over the past 10 years.
The company has been in the news lately, because the Defense Department's office of the inspector general issued a report in February on its investigation into TransDigm's pricing practices. The inquiry requested by members of Congress concerned potential fraud, waste and abuse of taxpayer dollars. The OIG studied a sample of 47 parts and concluded TransDigm realized excess profit — using an OIG-determined benchmark of 15 percent profit as "reasonable" — on 46 of them. Many of the parts examined had realized excess profit percentages greater than 500 percent and some went up to as much as 4,400 percent. The sensational examples in the report included a nonvehicular clutch disk that cost TransDigm $32 to produce and for which the military paid $1,443, and a quick disconnect coupling half that cost $173 to produce and for which the customer paid $6,986.
Those profits seem extraordinary and prompt one to ask why the Defense Department would agree to these exorbitant prices. It's partly because of complex acquisition rules that allow this to happen. The Federal Acquisition Regulation and the Defense Federal Acquisition Regulation Supplement require contracting officers to "purchase supplies and services from responsible sources at fair and reasonable prices." But determining whether a price is fair and reasonable is not always straightforward. And in some situations, such as commercial items or contracts for dollar amounts below certain thresholds, acquisition staff do not have regulatory authority to obtain cost and pricing data from vendors. In addition, as the sole manufacturer of certain parts, TransDigm was able to set market prices even for "competitive" awards.
Another reason the department agreed to these prices is simple: it needs the parts for aircraft, and TransDigm is the sole provider. The Collins English Dictionary defines a "profiteer" as "one who makes excessive profits, especially by taking advantage of a shortage of supply to charge exorbitant prices." Think of Martin Shkreli, who raised the price of the Daraprim drug over 5,000 percent and was called "the most hated man in America" in the press. When judging ethical conduct, one key factor is intent. While TransDigm's business conduct in this regard is not illegal, what is offensive is that it seems to have taken advantage of regulatory loopholes to raise prices to extreme levels because it can, with the intent to make as much profit as possible. And in the defense industry context, the money at issue is taxpayer dollars.
TransDigm is totally transparent about its strategy of acquiring sole-source providers of aircraft parts that are assured of having a long-term aftermarket demand, and then maximizing profits by raising prices and cutting costs. Certainly, some would laud this as a winning business strategy. TransDigm's investors clearly don't object: since the OIG inquiry was requested in 2017, its stock has continued to increase by 136 percent.
But taxpayers don't like their money wasted or abused, and this company conduct may backfire; it has drawn negative attention to the business and may result in further burdensome regulatory changes to curtail this type of conduct. So far, TransDigm has agreed to voluntarily reimburse the government $16.1 million in excess profit. A "responsible source" should not only have a good record of past performance, but also of integrity and ethics.
The TransDigm website states it has a code of business conduct and ethics that reflects the company's commitment to honesty, integrity and the ethical behavior of employees, officers and directors. Published statements by company representatives emphasize compliance, but never mention ethics.
Kevin Stein, TransDigm CEO, told the House Committee on Oversight and Reform, "the IG found that TransDigm did nothing in contravention of the federal acquisition laws and regulations with respect to its pricing." The words integrity, transparency and "doing the right thing" did not come up. 


Anne R. Harris is founder and principal of Ethics Works LLC, an ethics and compliance consulting practice with a focus on government contractors. She formerly served as ethics officer for General Dynamics Corp. She is an NDIA senior fellow.
Topics: Ethics, Ethics Corner