Space Development Agency's Future in Question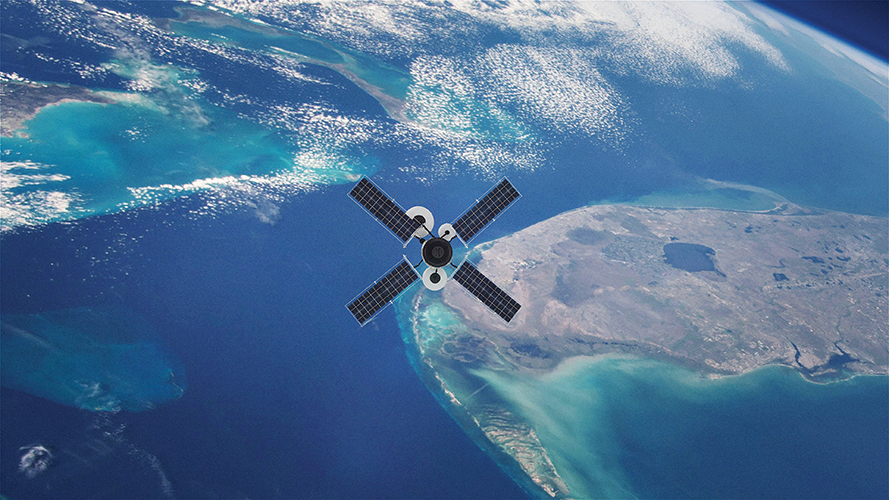 Photo: iStock
The future of the newly created Space Development Agency is cloudy after the abrupt departure of its first director, analysts said.
After only four months leading the agency, Fred Kennedy stepped down from his position. A week prior to his resignation, he touted his vision for the new office at an event on Capitol Hill despite the fact that the agency had yet to receive funding from Congress to begin full operations. President Donald Trump's fiscal year 2020 budget request seeks $150 million for the SDA, but as organizational and personnel shakeups continue to rock the Defense Department, it is unclear if Kennedy's vision for the agency will hold up.
Former Acting Secretary of Defense Patrick Shanahan ordered the creation of the Space Development Agency in March, which will answer to the office of the undersecretary of defense for research and engineering rather than the Air Force.
Derek Tournear, the Pentagon's assistant director for space in the office of the undersecretary of defense for research and engineering, became the acting director of the SDA in late June.
The Defense Department did not respond to requests for comment regarding Kennedy's resignation.
Prior to leaving, the former SDA director's top priority was to create a meshed communications network of satellites in low-Earth orbit that would serve as the backbone for all its other proposed systems, he said in April during remarks at the annual Space Symposium in Colorado Springs, Colorado. The announcement marked the first proposed military satcom system since the transformational-satellite communication and system, or TSAT, program was canceled in 2009.
The technology behind a meshed communications network in low-Earth orbit, or LEO, would not be a stretch as there are already existing commercial constellations that act as communications networks, said Todd Harrison, director of the aerospace security project at the Center for Strategic and International Studies, a Washington, D.C.-based think tank.
"The idea that [Kennedy] had proposed is pretty sound," Harrison said. "It's not a big technological reach by any means, but it is a big paradigm shift for DoD. … [It's] a shift away from the types of communication systems that DoD has traditionally bought."
However, the proposal will likely face resistance from some members of industry, the acquisition workforce and the operational community because it is different from the status quo, Harrison noted.
Ken Peterman, president of Viasat's government systems business, said he believes the private sector could quickly bring forward the capabilities to fulfill Kennedy's vision for a meshed communications network in LEO.
"This is clearly a fresh perspective and I think it's garnering a lot of support," Peterman said. "It is an enduring opportunity regardless of the fact that Fred might move on, or take a different position."
Elaborating on his proposal, Kennedy said he would rather the network operate under a leased-services model than a government-owned model.
"I would be very happy to simply lease commercial services from these mega providers and just say, 'This is great. Services, go buy your radios, do your job, we'll put some nodes on those networks and we will build it out,'" Kennedy said.
Although leasing from the commercial sector is doable, different agreement options would bring implementation challenges, Harrison said.
There are many ways to lease that are practical, including signing onto long-term leases that are locked in before a satellite launch, to spot-market leases, to leasing parts of payloads or just paying by the service, Harrison said.
"The challenge though is getting the acquisition community to kind of open up to these new ideas and to be able to move quickly and to also get the money appropriated in time," he added.
Kennedy said he recognized that the military has unique requirements and national security objectives but he still believed in using private sector capabilities as much as possible.
"There may be things we need to do with that network that will not quite translate to [the] commercial market, but the more that I can leverage commercial, the better off we are," he said.
The leasing model would allow the Defense Department to leverage an ever-improving technology track that is largely funded by the private sector, Peterman said.
The Defense Department "stays on the cutting edge by leasing," he said. "Whereas owning, in many cases, represents DoD buying a capability and then living with it for a long term."
"There was a time when 2G was state-of-the-art, but if you bought 2G and lived with it for 20 years, you would find yourself really quickly being the only 2G person in a 5G world," he added.
Leasing offers the opportunity to ride this technology wave and bring the warfighter a continuum of capability that's constantly improving and constantly getting better, Peterman said.
Kennedy set an aggressive schedule for putting satellites on orbit, even though at the time of his proposal there was only one other employee in his office.
"We want to put our first capability up in 2022, with on-orbit demos next year," Kennedy said. Before the end of 2020 the agency aimed to put a system on orbit with the hope that the first traunch would reach operational capability by 2022, he said. He favored small, low-cost satellites that could be manufactured in large quantities quickly, similar to what some space startups are proposing.
Having operational capability on orbit by 2022 is more than just a goal for the agency, he said. "If we don't get there, I feel we have failed," he said. "If I have to come back to you all in 2023 and say, 'Well, there's a delay,' I've already blown the case."
Harrison said he believes the timelines Kennedy set were too aggressive for the Defense Department.
"If you just think about the DoD budget cycle for doing anything, just for funding something, it's typically a two-year cycle from when you have the idea to when you can actually have appropriations available," he said. "That's the best case scenario. The idea of actually getting things on orbit and demonstrating technologies within two or three years — I think is really hard to do in our current system."
Peterman said Kennedy's proposal to utilize the private sector's emerging technologies to meet the Pentagon's needs is something Viasat has been advocating for some time.
"In many ways, Fred Kennedy's perspective when he came on the scene with SDA was a fresh perspective," he said. "There was an untapped opportunity for DoD to move fast and to leverage this accelerated technology trajectory coming forward in the private sector and … to address emerging DoD needs," Peterman said.
Another problem Kennedy was aiming to address was the slow acquisition system and the high costs of developing space assets.
"What we're offering within the Space Development Agency is the leveraging of that confluence of threat and opportunity," Kennedy said. "Let's move away from an exquisite approach that gets us capability in decades to something that might give us some less exquisite capability on the order of a year or two."
Kennedy, who formerly served as director of the Defense Advanced Research Projects Agency's tactical technology office, compared cubesats to the iPhone. The first version may not have been great, but as each iteration came out, it became better and better.
The thought process behind the Space Development Agency has always been to transition it into the space force, if and when the proposed military branch is established, Kennedy said. Congress is still debating its merits. Kennedy said he wanted two to three years to integrate the agency. However, trying to stand up the space force and the SDA simultaneously could create more chaos then the Defense Department needs, he said.
"The question becomes a glide-slope of when you would actually bring the agency in," he said. "I was initially arguing for something on the order of two or three years to give us a good glide slope.
"The bottom line is that that may be out of our hands," he noted. "We'll wait and see … what Congress decides they wish to do."
Skepticism of the agency is warranted, Kennedy said.
"Something like what we're doing is intended to be provocative and intended to be disruptive," he said. "In 10 years, if we're done and we're no longer disruptive and useful, I'm the first to say, 'Let's sign off and stop.'"
It appears that part of the reason Kennedy resigned was over disagreements on how to proceed with the development of the agency and what the priorities and roles of commercial space companies should be, Harrison said.
"That means a lot of this — at least in the near term — is going to be in jeopardy, that it may not really happen," Harrison said. "Quite frankly, I'm not convinced that the SDA has staying power."
Meanwhile, the House Armed Services Committee rejected in July a Pentagon request to reallocate $15 million dollars to the SDA, Chairman Adam Smith, D-Wash., and Ranking Member Mac Thornberry, R-Texas, confirmed in a letter addressed to Pentagon Comptroller David Norquist, according to Space News.
The lawmakers cited their apprehensions around the agency's lack of predictable direction and management.
"The committee is concerned about the turmoil surrounding the Space Development Agency and uncertainty about program plans and leadership, shortly after its establishment in March 2019," said the letter.
Despite all of the uncertainty surrounding the Space Development Agency, the new office released its first request for information in July asking interested contractors to submit white papers by early August. The agency is in search of information related to "satellite bus, payload, applique, and launch concepts that can contribute to an agile, responsive next-generation space architecture," according to the solicitation.



Topics: Space