'Intelligent-Rail' Software Destined for Next-Gen Squad Weapon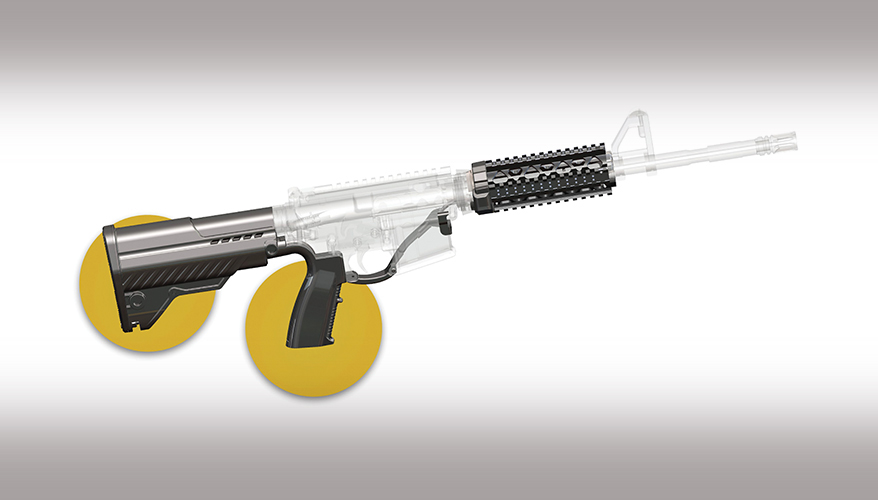 Image: T-Worx
The Army has approved an upgraded software and hardware system that will be integrated into its next-generation squad weapon.
T-Worx, a technology innovation company based in Sterling, Virginia, is a component supplier and provides the I-Rail to all of the next-generation squad weapon competitors, said Ben Feldman, the company's chief engineer and I-Rail developer. The next-gen squad weapon is intended to replace the service's M4 carbine and M249 squad automatic weapon.
The T-Worx I-Rail is both a software and hardware platform that has been developed in six variations over the past 10 years, he noted.
According to the company, the system provides central power to weapon-mounted accessories. For a 72-hour patrol, a soldier will need to insert a 12-AA battery pack in the weapon's buttstock and carry two spare packs. It can also help transfer data, such as information on ground troop movements, from the rifle to command centers.
The Army recently confirmed that I-Rail meets the requirements for the Army's Picatinny Smart Rail standard, Feldman said.
T-Worx entered into a cooperative research and development agreement with the Army to evaluate the I-Rail for compliance with the Picatinny Smart Rail standard, he noted. The Army evaluated T-Worx I-Rail against that standard and then deemed it an acceptable source of supply for the Picatinny Smart Rail.
"The benefits of our design are that it is low cost, very rugged and straightforward to implement," Feldman said.
The Army has another program called the next-generation squad weapons fire control system, which is providing the optics for those weapons, he said.
The NGSW-FC will be developed over the next five years, according to T-Worx. The optics will receive data from the I-Rail systems.
"The optics will also have elements provided by T-Worx in them," Feldman said. "They will have power and data networking components inside the optics."
The I-Rail began through a small business innovative research contract with the Army in 2008 and has been developed through a combination of Army and non-governmental funding, Feldman said.
Topics: Munitions Technology, Land Forces