JUST IN: Budget Impasse Puts 81 Army Programs at Risk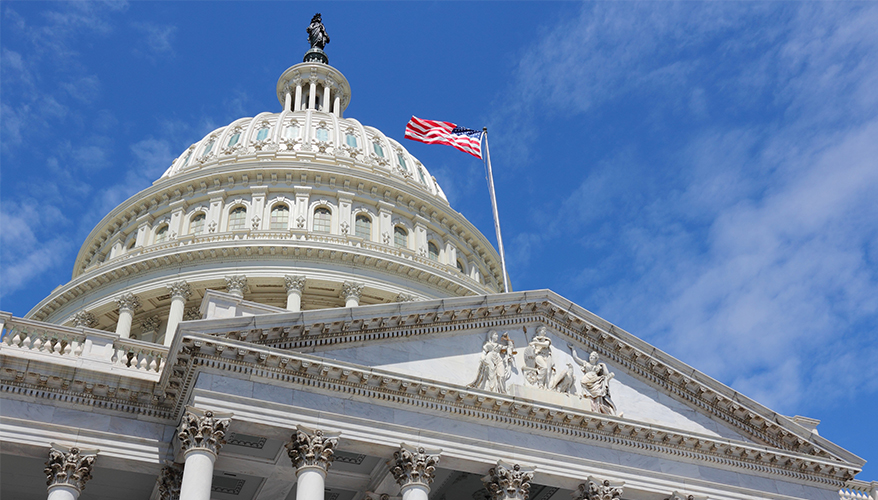 Photo: iStock
If funding disputes on Capitol Hill lead to a continuing resolution for fiscal year 2020, the Army would need to halt 81 new-start programs and 37 planned production increases, a top service official warned July 16.
The next fiscal year begins Oct. 1. If lawmakers haven't passed long-term spending bills by then, the Defense Department and other government agencies will likely have to operate under a CR or potentially face another government shutdown. Continuing resolutions fund government agencies at the previous fiscal year's spending levels and make it difficult to start new programs.
"If we get a year-long CR, I mean, that would be absolutely devastating," Lt. Gen. Paul Ostrowski, principal military deputy to the assistant secretary of the Army for acquisition, logistics and technology, told reporters at an Association of the United States Army breakfast in Arlington, Virginia. "It kills us … from an acquisition perspective," he said. "Absolutely kills us."
To improve its equipment and replace its aging systems, the Army has been focusing on implementing a slew of new programs and initiatives to meet its top modernization priorities, which include: long-range precision fires, next-generation combat vehicles, future vertical lift, the network, air-and-missile defense and soldier lethality. The service plans to cancel, reduce or delay 186 programs to free up money for these efforts.
Ostrowski's comments come as lawmakers are faced with the task of hammering out a compromise defense authorization bill in a conference committee, where the topline for the budget is expected to be a point of disagreement.
The House version of the 2020 National Defense Authorization Act was passed last week with a topline of $733 billion. In contrast, the Senate's version passed in June calls for $750 billion, which matches President Donald Trump's budget request. The White House has threatened to veto a bill that contains a $733 billion topline.
Democrats control the House and Republicans have a majority in the Senate, which further complicates budget negotiations.
"We're going to be in a world of hurt if we don't get a bill," Ostrowski said.
The service has been "blessed" over the last two years with a predictable budget, he noted. Congress reached a two-year deal on topline numbers and raised the Budget Control Act caps before congressional committees wrote defense authorization and spending bills for fiscal years 2018 and 2019.
"All of the committees knew what to write the bill to," Ostrowski said. "Without a topline, right now they're wandering around trying to figure [it] out."
The Army's "night court" process, which is geared towards realigning funds toward the top modernization priorities, has helped chart a path for establishing future programs, he noted. Earlier this year, top officials realigned $33 billion in the future years defense program, which covers 2020 through 2024. Plans also include putting an additional $10 billion towards high-priority initiatives for fiscal years 2021 through 2025, Undersecretary of the Army Ryan McCarthy said at the Association of the United States Army's Global Force Symposium and Exposition in March.
"In my estimation, we are well-funded to the point where we need to be in order to turn the tide of getting after modernization full-time," Ostrowski said. "Now what we're going to need is predictable, sustained funding here on out."