VIEWPOINT DEFENSE CONTRACTING
Defense Community Must Help Lower-Tier Suppliers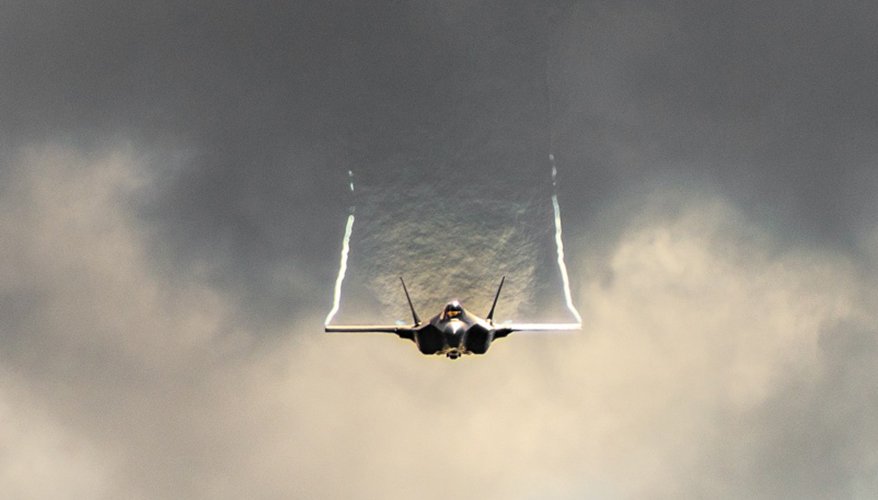 Photo: Defense Dept.
The American public has witnessed the rollout and christening of the most advance, sophisticated and complex defense systems in the world on a regular basis. The accolades to Boeing, Lockheed Martin, Huntington Ingalls and Electric Boat, to name a few, are certainly well deserved. Without their vision, design and leadership, these marvelous systems would never be fielded.
The rollout and commissioning ceremonies are witness to the Who's Who in the defense community and government. When queried, key executives in these tier 1 companies are the first to acknowledge that none of this would be possible without an immense subcontractor and supplier base, in many cases over 1,000 companies. We do not see them at rollout ceremonies or receiving praise from politicians even though none of this work would be possible without them.
Employees in these lower-tiered companies have no idea where their part will end up, for security reasons or for the fact that they are layers below the major defense companies.
Yet, the number of suppliers is fewer and fewer with each passing day. This staggering reduction is a major concern to the government and the defense community.
Many of these suppliers, some incredibly small, are nestled in industrial parks in communities across the United States. Small companies fabricate some pieces with the most demanding manufacturing processes. With computer numerical control (CNC) machining, multiple spindle cutting, metal lathes and milling equipment for titanium and other unique and challenging alloys, these companies provide finished items with tolerances only a handful of fabricators around the world can accomplish.
Likewise, look deeper inside these weapon systems and we find computers, foundational equipment in virtually every system, processing terabits of information and using complex operational and application software. Not all software is exclusively produced by large corporations, such as Microsoft, Alphabet or IBM. Instead, extremely capable software engineers in office buildings scattered across the United States design sophisticated algorithms and develop uniquely specific code. They work in environments not shackled by corporate policy and behavior guidelines. Many have achieved high levels in the Capability Maturity Model Integration improvement training and appraisal program.
Such sophisticated software development labs enable algorithm development, coding and systems integration. Like the small hardware manufacturing facilities, these software houses are critical to the operational success of major defense companies.
Smaller suppliers focus on exceptional workmanship in niche areas where major defense companies have elected to outsource. Subsequently, these small suppliers, some with fewer than 100 employees, work extremely hard at preserving their unique expertise. Each week they make payroll while trying to set aside funds for next-generation capital expenditures. Their business management process works well when defense budgets and corresponding defense programs remain stable; however, the changing political climate brings unwanted cycles in the budget.
Defense spending is a discretionary line item in the government's budget, which contributes to the volatility seen year after year. When budgets are significantly reduced, such as during sequestration, major defense companies pull in-house business from suppliers to preserve their own workforce. The smaller the supplier, the more turbulence it realizes in its business operation from budget swings and program delays or cancelations. This makes it difficult for owner-operator defense suppliers to stay in business.
The Dec. 14, 2017, Defense News article "American Exodus? 17,000 U.S. Defense Suppliers May Have Left the Defense Sector," highlights the budget reductions from comparison years (2009–2010) through 2015, which have been significant. The Budget Control Act, commonly referred to as sequestration, caused defense obligations in 2013–2015 to decline an alarming 23 percent. Such a major financial drawdown in defense expenditures is felt across the defense community; however, the smaller suppliers with little financial flexibility are impacted to the greatest extent.
According to Lockheed Martin data generated in accordance with acceptable economic forecasting, the F-35 program team includes over 1,500 domestic suppliers. As a tier 1 major defense contractor, Lockheed Martin can weather financial cycles better with its large portfolio of government programs, swinging employees from one to another, whereas small suppliers, in some cases, are fortunate if they have just two or three programs. One loss could be devastating.
The resiliency of these small U.S. defense suppliers is most admirable but difficult to understand without a greater appreciation for their business objectives. When you ask owner-operators of small defense supply companies about what drives them to stay the course in such a shifting business environment, they typically answer in common.
First, a move to commercial is virtually impossible with the cheaper imports flooding the market.
Second, profit margins provide an agreeable income even though considerably less than commercial business.
Third, they all share a sense of patriotism, knowing they have contributed in some degree to preserving our national security.
Finally, the workforces of these small suppliers are like an extended family, and meeting payroll provides owners with the satisfaction of helping families pay their rent, mortgages, and put a little aside for their children's education. You must admire these small companies for weathering the business turbulence while providing a profession to their employees and, in turn, contributing to the health of their communities.
Meanwhile, financial reality has eliminated a multitude of lower-tier companies. U.S. suppliers for chaff and flare makers are down to one or two manufacturers, a concern documented in the September 2018 interagency task force report, "Assessing and Strengthening the Manufacturing and Defense Industrial Base and Supply Chain Resiliency of the United States."
In the first two years of the current administration, considerable assessment, analysis and recognition has occurred regarding the decline of the defense supplier base and the subsequent impact on national security. Perhaps a more insidious threat is supplier reliance on foreign machining and tooling to produce precision parts for defense systems.
Some of the best machinery and laser cutting equipment are provided by companies outside the United States, such as Trumpf in Germany, Bystronic in Switzerland and Amada in Japan. This may not be a concern because they support U.S. policy for the most part; however, a closer look reveals other items are sourced from countries that may not side with the United States during times of increased tension.
The administration is searching for methods to prevent further erosion in the supplier community. Recent corporate tax and pass-through tax reductions have certainly been well received by the defense community, but are they enough? As the government continues to search for ways to shore up suppliers, the defense community must take immediate responsibility. They cannot wait for a government bureaucracy, even with the best intentions, to solve this issue.
Major defense companies work diligently to increase their sales, first domestically and then in the overseas market. To be successful in the foreign market, they must provide local content, as mandated by respective governments, which usually results in U.S. suppliers feeling the impact. Budgetary swings, program delays or cancelations, and work shifted to foreign companies are negative factors affecting our supplier base. Achieving or exceeding near-term financial objectives is priority one for all companies, but the long-term impact must be considered if the supplier community is to remain healthy and viable.
With each major weapon system purchase, follow-on lot buys are negotiated with pressure to reduce cost. This is a justifiable challenge as the manufacturing learning curve goes up, but at some point, this curve flattens out, considerably quicker for small suppliers. For these companies, the only means to continue to reduce costs is through acquiring the latest automated machinery. Subsequently, after weathering all the financial turbulence expressed above, small suppliers must then increase their capital equipment purchases.
The financial struggle can be all-consuming.
It is time for major contractors to take some of the pressure off the small defense suppliers. Tangible action is needed. We must take a sincere look at: providing longer-term contracts; fulfilling offset requirements in areas outside the limited domestic base; exercising cooperative research and development to facilitate niche market expertise; and lessening pressure to reduce cost year after year because suppliers need to self-invest in their future.
We cannot allow suppliers to continue to struggle and eventually close their doors because the negative impact will be felt at all levels of industry and in the government.
These 1,000 or more points of light that make up the supplier community may not radiate the same brilliance as a major defense contractor, but when we view the most majestic sight known to humankind, the heavens, we quickly realize the beauty is in the totality of the mosaic, not in any one bright light.
The night sky provides a glow seen around the globe, a glow not dissimilar to that of the design, manufacturing and fielding of the most sophisticated and complex defense systems known to humankind.

John C. Johnson (jjohn4236@yahoo.com) is a retired Air Force colonel and former vice president and general manager of the electronic systems sector at Northrop Grumman.
Topics: Contracting, Defense Contracting