DARPA to Use Shrimp, Plankton to Detect Undersea Threats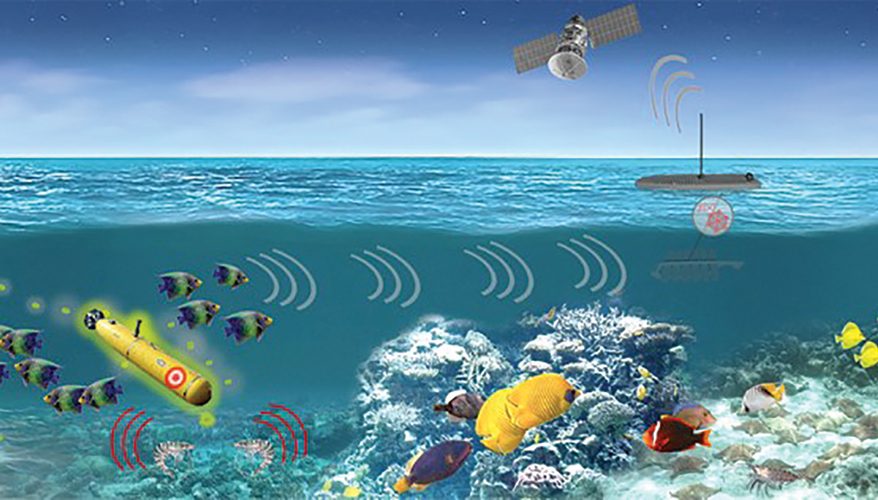 Image: Northrop Grumman
The Defense Advanced Research Projects Agency's biological technology office will begin prototyping sensing capabilities using undersea organisms such as plankton and shrimp to detect threats.
DARPA launched its biological technology office in 2014 to begin research in hopes of aiding the Defense Department in the fight against unique forms of bioterrorism, and deploy biological countermeasures to thwart peer adversaries, according to the agency.
Northrop Grumman was awarded a contract in April to develop biological sensing hardware to observe patterns in the marine environment and help classify targets.
"The purpose of this program is to explore the use of organisms in the undersea environment that are inherent, that have their own organic sensing capabilities," said Vern Boyle, vice president of advanced mission systems at Northrop Grumman.
The persistent aquatic living sensors program, or PALS, will use snapping shrimp and bioluminescent plankton to detect manmade objects underwater.
The company will employ these organisms to "understand if we can use the inherent sensing capabilities of life and the undersea world to better detect disturbances and objects," Boyle said.
A major portion of the program will be studying the organisms' reactions to environmental objects that are benign. For instance, they might respond in different ways to passing whales and underwater vehicles, he said.
"The belief is that these biological organisms are more effective in detecting things than manmade sensors," Boyle said.
Although the company has been involved in undersea systems technology for around 50 years, the concept for this project is relatively new, he noted.
Northrop Grumman may expand its studies to other organisms, but shrimp and plankton will be its initial focus.
"For the purpose of validating the concept and understanding the feasibility of a system like this, … [using plankton and shrimp] is a sufficient starting point," Boyle said.
The company will also use artificial intelligence and machine learning to perform feature extraction and analysis of data collected.
Topics: Undersea Warfare, Maritime Security