Navy, Marine Corps Boost Investment in AI Platforms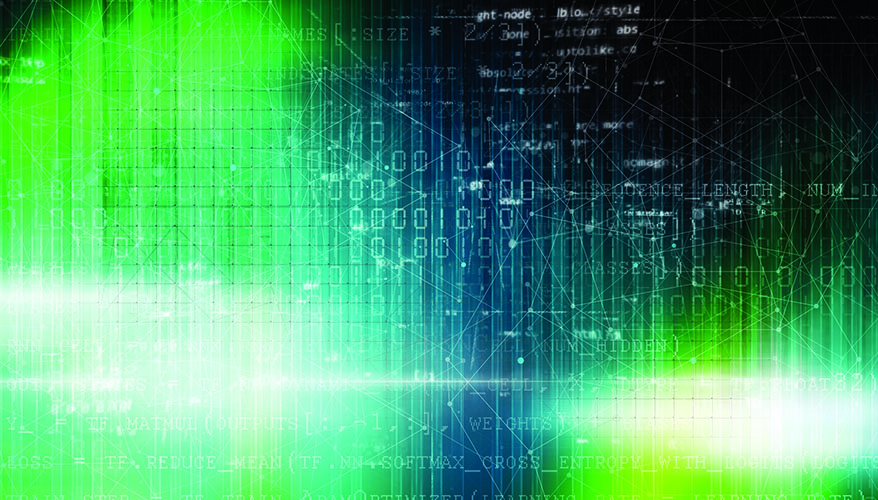 Photo: iStock
With the promise of streamlining operations and assisting human operators with making decisions faster, both the Navy and the Marine Corps are working on ways to better integrate artificial intelligence into their weapons systems and business practices.
The Navy's fiscal year 2020 budget request targeted the development of artificial intelligence platforms, said Secretary of the Navy Richard Spencer.
"As we move from rebuilding readiness to owning the next fight, this budget prioritizes a balanced and strategy-driven approach to provide for a bigger, better trained and more ready force," he said in testimony before the House Armed Services Committee in April. To get at that, it is requesting investments in capabilities in emerging areas such as applied artificial intelligence and machine learning, he added.
In the budget proposal, the Navy requests a 9.5 percent bump in funding over fiscal year 2019 for its research-and-development account, which includes the development of items such as unmanned systems and artificial intelligence.
The Navy is currently employing AI for automated data processing on its unmanned systems, said Jason Stack, the Office of Naval Research's autonomy portfolio manager and director of its ocean, atmosphere and space research division.
The Navy is using AI for mine countermeasure missions, he said. Unmanned underwater vehicles equipped with artificial intelligence can collect sonar data, examine it and then recognize mines and discard clutter, he said in an email.
The service has already fielded initial AI capabilities, known as automatic target recognition, or "bell ringers," that assist the human analysts in finding mines, Stack said.
It is also using AI for anti-submarine warfare missions where sensors collect sonar data and machine learning is then used to separate distant enemy submarines from noise, he said.
"Future and more sophisticated AI will be able to simultaneously process a wider array of sensor data and account for more variability in environmental conditions," he added.
More advanced systems will eventually be able to operate in more extreme and challenging environments, he said. They will one day achieve the performance and trust necessary to be used in a fully autonomous mode and guide vehicle behaviors in real time, Stack said.
Tom Callender, a senior research fellow for defense programs focusing on naval warfare and advanced technologies at the Heritage Foundation, a Washington, D.C.-based think tank, noted that the Navy is already investing heavily in a slew of new unmanned systems that require artificial intelligence and automation to function. Some of these include the MQ-25 Stingray aerial refueling drone, the Sea Hunter unmanned surface vessel — which was developed by the Defense Advanced Research Projects Agency and transitioned to the Navy — as well as a number of unmanned underwater vehicles of varying sizes.
"Especially with the fiscal year '20 budget request … [we've seen] an acceleration and prioritization of what I would call unmanned systems … across the various domains," he said.
The Navy is working on ways to mature these systems in terms of autonomy, speed, endurance and payload as well as developing proper concepts of operations and tactics, he added.
The Navy is also using artificial intelligence for military planning purposes, Stack said.
"AI is used to help tactical and operational commanders optimize highly complex planning problems involving resource allocation and scheduling," he said. "While this is analogous to non-defense problems such as package delivery, military planning also involves highly dynamic and uncertain situations where loss of equipment is a non-trivial concern."
To that end, AI platforms are particularly well suited to assessing the effectiveness of a plan in execution and could determine when and where modifications need to be made, Stack noted.
However, despite the utility artificial intelligence offers the Navy, there are still several challenges that must be overcome, he noted.
For example, the service often uses "target-poor" data, he said.
"We have seemingly infinite volumes of sonar data from the ocean, yet the number of data points containing enemy mines or submarines is relatively very small," Stack said. "This is particularly relevant given that many of today's best AI approaches, e.g., deep-architectures, learn not only how to make decisions but also learn the underlying representations on which those decisions are based."
Such systems require large and "target-rich" datasets, he added.
Another major challenge area is endowing machines with the intelligence to understand how well they can perform, are performing and did perform at a given task, Stack said.
It is essential for machines to understand their own proficiency, which is a key element of making AI platforms trusted partners for sailors, he noted.
Another challenge is giving a machine the ability to learn continuously throughout its lifetime, he said.
"This is a research problem because, unlike humans, if you teach an AI [platform] something new in isolation you typically degrade or destroy most of what it knew just before that training evolution," Stack said.
Lastly, there is still a need to make artificial intelligence platforms robust and adaptable enough to work in environments that have high variability, he said.
"For example, today's AI systems are typically made more agile by taking the novel data and experiences and sending them back to the engineers and programmers that built the system such that they can account for such experiences in the next software upgrade," Stack said. "The research challenge is to endow the AI with the ability to adapt in situ to much of this real-world variability."
Callender noted that some of the key areas for AI utilization within the Navy — such as optimizing logistics, spare parts management and maintenance — aren't high profile.
It "isn't as 'sexy' as far as the news," he said. But it "is a key piece that's very important to the warfighting community."
AI systems can alert maintainers to when they need to repair or change a piece of equipment, he noted. That will be a critical function as the Navy works to better integrate sensors, algorithms and databases.
Meanwhile, the Marine Corps is also gung-ho about adopting new artificial intelligence platforms into its weapon systems, and is currently using the technology in numerous experiments, said Brig. Gen. Christian Wortman, the commander of the Marine Corps Warfighting Laboratory.
There is "a lot of room for experimentation here and we're doing a lot of learning," he said during the Navy League's annual Sea-Air-Space conference in May.
Over the past year, the service has been conducting a fires limited technical assessment where AI played a key role, he said.
The experiment "was highly reliant on AI-enabled mission planning tools [and] loitering munitions that had really interesting autonomy packages and some AI components to them," he noted.
The warfighting lab is also partnering with the Defense Advanced Research Projects Agency on a program known as Squad X that is meant to give dismounted soldiers and Marines increased situational awareness, Wortman said.
Squad X "takes robotics, unmanned and autonomous systems, provides some AI to those systems and allows them to operate collaboratively with the Marine rifle squad, with the Marine rifle platoon," he said.
The service also plans to embark on a dense urban operations experiment this summer which will integrate unmanned and autonomous systems into Marine Corps units, he noted.
The service wants to add autonomy to numerous mission areas including long-range precision fires, information warfare, electronic warfare, intelligence, surveillance, reconnaissance, military information support, logistics and protected mobility, Wortman said.
"Certainly, there are lots of options in each one of those areas," he said.
There also needs to be foundational investments in areas such as the network, data strategy, development of tools, algorithms, AI engines and training and education, he said.
The overall goal for many of these applications is to reduce the cognitive load on Marines, he noted. Artificial intelligence platforms that can analyze data on the fly are one way to help with that, he added.
"I have images of Marines walking around with a whole bunch of radio handsets and a whole bunch of user interfaces overwhelmed by the technology," Wortman said. "We need to streamline that. We need to make it more intuitive. We need to harness it in a manner that allows them to better understand their environment and helps with the types of decisions that need to be made in order for them to be effective."
But as the Marine Corps pursues AI tools, it is also important to recognize that future battles may be fought in contested areas where data links can be broken, he noted.
"We have to have the assumption that we're going to be in an electromagnetic-spectrum contested environment," Wortman said. "Heightened levels of autonomous capability will be critically important. And using AI to compress the amount of data that we need to transmit and to be selective about when we transmit, will be an important component to make sure that humans are in the loop for the critical decisions that need to be made."
While AI may be useful in assisting operations on the battlefield, it can also be helpful for business and support operations, Wortman noted. There are "machine learning and artificial intelligence tools that make that more efficient, allow us to do better data analysis and predictive analysis and make better informed decisions," he said.
Topics: Emerging Technologies, Information Technology, Infotech