NDIA Policy Points: Reforms Needed to Aid U.S. Nuclear Enterprise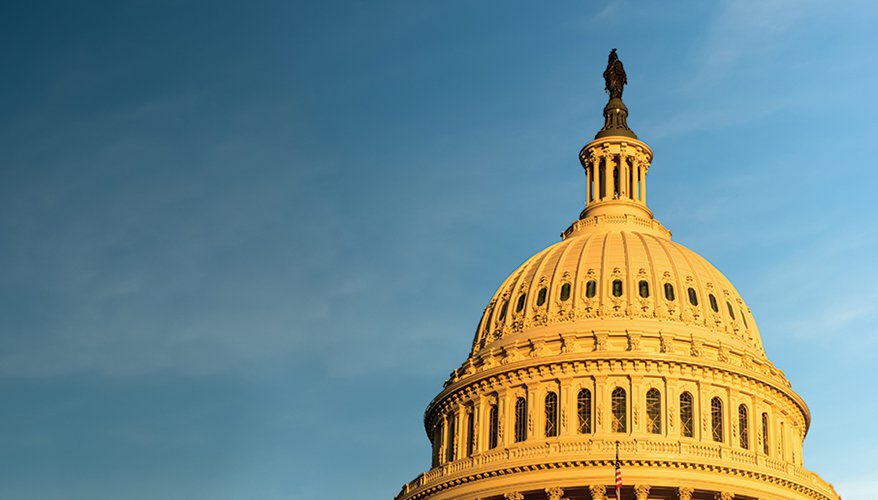 Photo: iStock
President Donald Trump's proposed fiscal year 2020 budget expresses commitment to a strong nuclear deterrent, promoting modernization programs necessary to sustain future U.S. strategic forces. However, securing the future of America's atomic arsenal also requires reforms that encourage a healthy partnership between the National Nuclear Security Administration and its supplier base. To realize the objectives of the administration's budget blueprint, policymakers should seek out policy reforms that advance shared interests in better contract management, effective procurement policy and workforce development.
The president's budget proposes increasing funding for the National Nuclear Security Administration by 8 percent. It would fund the NNSA at $16.5 billion, its highest levels ever. Investment in nuclear weapons-related activities would receive a bump of 11 percent, up to $12.4 billion. If adopted by Congress, this proposal would continue the growth trend that has increased NNSA's nuclear weapons funding by 77 percent over the past decade. Adjusting for inflation, current U.S. nuclear weapons funding levels far exceed those reached during the Cold War, which between 1948 and 1989 averaged $5.6 billion.
The president's budget helps to clarify the future of nuclear weapons in U.S. national defense strategy. Nuclear weapons policy over the past several years has reflected contradictory messages, rhetorically open to greater American disarmament, while expanding nuclear weapons program budgets. The 2020 budget proposal eliminates policy ambivalence and enhances the United States' commitment to dominant deterrent capabilities.
Active programs by peer competitors, Russia and China, to upgrade and expand their nuclear weapons systems add urgency to U.S. modernization efforts. The president's budget aims to counter these threats by funding critical existing and new nuclear modernization programs. According to NNSA spokesman Dov Schwartz, the agency is focusing its efforts on a weapons production enterprise that "has suffered the effects of aging and underfunding," and whose recapitalization "is essential for the United States to maintain an effective, responsive and resilient" nuclear security infrastructure.
The budget blueprint supports programs to sustain and enhance capabilities, readiness and safety of five existing nuclear weapons systems. It makes investments to upgrade critical nuclear production and material processing facilities, including the Y-12 National Security Complex, the Los Alamos National Laboratory and the Savannah River Site. It also invests in research, development, test and evaluation projects, including the acquisition of advanced exascale computing technologies to enable more efficient and safer weapons design and stockpile management.
The president's budget prioritizes nuclear weapons modernization to an unprecedented degree. But despite its merits, an effective future strategic deterrent will require more policy action focused on improving the health of NNSA's partnerships with its supplier base.
The agency heavily relies on private contractors to carry out its mission of maintaining and sustaining U.S. nuclear forces. Historically, however, Congress underfunds the NNSA, leading to a dearth of skilled contract management personnel to conduct cost-and-schedule oversight, and resulting in project underperformance. Poor contract oversight and management plagues many NNSA projects, as demonstrated by the cancellation of the Mixed Oxide Fuel Fabrication Facility project in South Carolina due to excessive cost overruns and delivery delays.
There is a growing body of evidence that other countries manage and develop nuclear security infrastructure at significantly lower costs. As a result, the U.S. supply chain increasingly depends on foreign suppliers for non-nuclear components of nuclear weapons systems, raising the level of supply chain risk. To avoid these unnecessary risks and increase NNSA's contract management capacity, Congress and the administration should seek to increase the agency's funding to levels consistent with the real costs of its mission.
Procurement policy reform could also lead to better contracting partnerships. Over the past decade, the Department of Energy's efforts to enforce cost accountability by shifting risk to contractors has led to increased use of fixed-price contracts, cost caps and provisional milestone payments. As a result, competition for Energy Department and NNSA contracts has declined. Although these organizations should not hesitate to demand high performance from their suppliers, contracts should seek to strike a balance to ensure performance accountability does not become an obstacle to contractors' ability to deliver projects on-time and on-budget.
The nuclear supplier base also faces challenges in employee recruitment. The industry has an aging workforce of which 38 percent will be eligible for retirement by 2023. NNSA's contractors must compete for high-skilled and high-demand STEM professionals against employers in more fashionable and more lucrative industries. This potential talent shortfall led the agency to launch "an integrated plan to recruit the next generation of scientists, engineers and technicians" whose success has brought NNSA staffing to its highest level in five years, Schwartz noted.
The president's fiscal proposal confirms that the United States will continue to lean forward on nuclear weapons. Nonetheless, policymakers should do more to ensure that the nuclear supplier base will be a capable partner in delivering an effective strategic deterrent capability. Congress and the administration must find agreement on NNSA budget authority based on realistic estimates of the funding needed to refurbish the nuclear arsenal and related infrastructure.

Christopher Smith is the regulatory policy associate at the National Defense Industrial Association. He can be reached at csmith@ndia.org.

Topics: Defense Department