NEWS FROM SEA-AIR-SPACE: Coast Guard Expanding Role in the Pacific Theater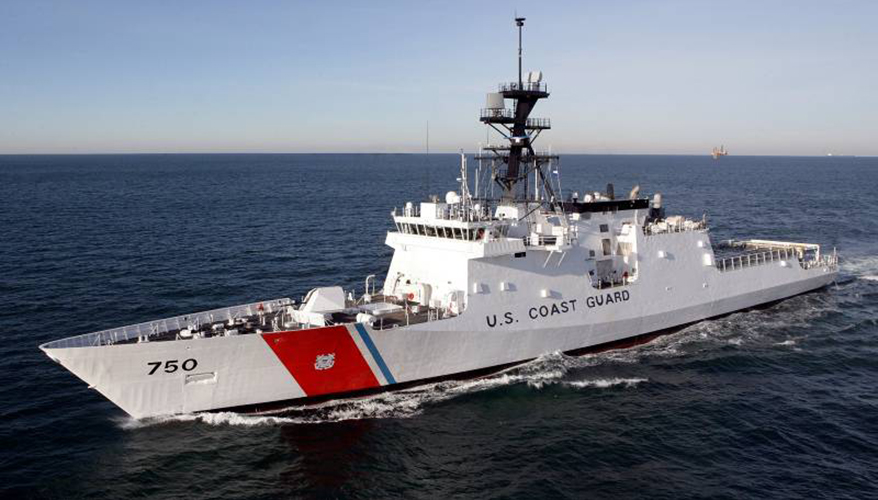 Photo: Coast Guard
NATIONAL HARBOR, Md. — The U.S. military is examining how the Coast Guard can further assist its operations in the Pacific, according to the service's commandant.

"The Coast Guard in the [Indo-Pacific Command] theater does bring … something different, different authorities," Adm. Karl Schultz said May 8 at the Navy League's Sea-Air-Space conference at National Harbor, Maryland.

Earlier this year, the United States sent the USCGC Bertholf — a 418-foot national security cutter — from Alameda, California, to the Western Pacific in support of INDOPACOM, according to a news release. The deployment is part of a U.S. effort to stop illicit transfers of goods from North Korea.

"The United States is a Pacific nation," Vice Adm. Linda Fagan, commander, Coast Guard Pacific Area, said in the release. "We have deep and long-standing ties with our partners in the region, and more importantly, we share a strong commitment to a free and open Indo-Pacific, governed by a rules-based international system that promotes peace, security, prosperity and sovereignty of all nations."

Schultz said the Bertholf is helping to enforce UN Security Council resolutions against North Korea. So far, the ship has sailed through the Taiwan Strait and has conducted "very strategically selected" port visits, he said.
U.S. maritime operations in the Taiwan Strait have been a longstanding source of tension between the United States and China.

In April, the Bertholf stopped in Hong Kong, marking the first time a U.S. Coast Guard cutter has done so in the last 17 years, according to a news release. The cutter is operating under the Navy's 7th Fleet.

The Coast Guard is in discussions with Indo-Pacific Command to examine the impact of the Bertholf's presence, Schultz noted. Future ways for the Coast Guard to participate in the region may include sending additional national security cutters, he said.

Meanwhile, the service awarded VT Halter a $745 million contract last month to design and construct a new icebreaker, which is slated to replace the aging USCGC Polar Star. Schultz has said that the Coast Guard needs at least six icebreakers — also known as polar security cutters — to meet requirements for operating in the Arctic as maritime traffic increases and great power competition with Russia and China heats up. Part of the Arctic region is in INDOPACOM's area of responsibility.
Topics: Maritime Security