NDIA PERSPECTIVE DEFENSE DEPARTMENT
You Don't Know Who You Don't Know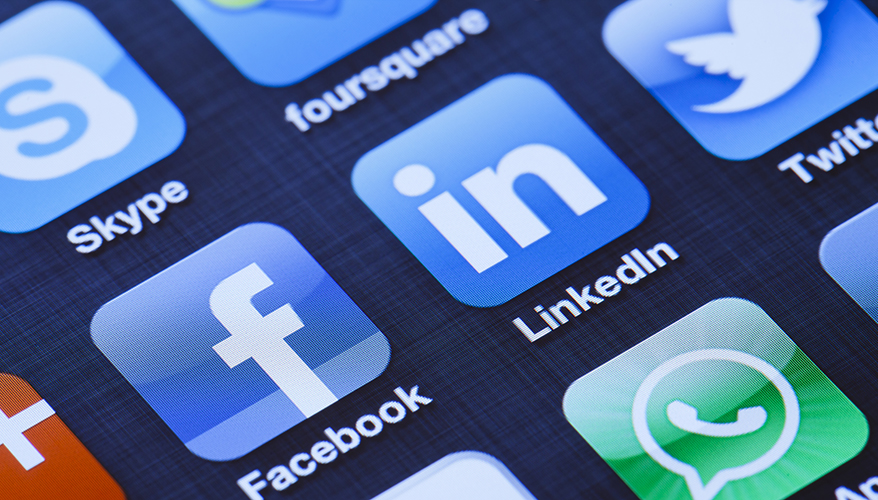 Photo: Getty
It's likely everyone reading this is familiar with the phrase, "it's not what you know but who you know." This sentiment is particularly relevant when pursuing new professional opportunities since, according to LinkedIn, 70 percent of people hired in 2016 found a position in a company in which they had a connection.
What the statistics don't tell us is how people connected. Clearly LinkedIn and other social media provide powerful tools for maintaining a robust professional network.
However, while technology makes connecting easier, it struggles to replicate or replace the value of in-person, real-life connections.
Some may disagree about the need for in-person networking, arguing social media tools provide a rich environment of potential professional contacts. While online networking can create value, especially when sharing tactics and techniques for building a business plan or defining a potential customer base, it alone cannot create meaningful relationships. Email and online forums provide great tools for exchanging information, but they generally don't lead to personal testimonials, which can provide an edge to job seekers or sales professionals.
Consider your willingness to make an introduction or offer a recommendation for one of your contacts. Are you able and willing to provide enthusiastic, unequivocal support for someone you've only met electronically? Probably not. Digital contacts hesitate to risk their credibility or reputation by providing a glowing recommendation for someone they've never met. Meeting in-person provides background, context and understanding online tools cannot deliver.
Consider how companies make hiring and partnering decisions. While most businesses leverage online tools, they generally won't hire a candidate they haven't interviewed in-person. And for executive level positions, most companies require a series of in-person interviews to determine suitability, not only for professional skills but for cultural alignment. When you apply for a job, companies review your resume and many of them will review your LinkedIn account and other social media. But they're unlikely to make an offer without meeting you, shaking your hand and assessing your organizational fit.
For most executives, their network is a tangible asset, one they're unlikely to risk for someone they haven't met. Professionals build reputation not just on their business successes, but also on a network that can mobilize support for new ventures for themselves and others. So, if you want a connection to recommend or advocate for you for a business partnership or job, you likely need a relationship built on in-person interaction.
Chief of Naval Operations Adm. John Richardson highlighted the need for this type of advocacy during last year's Women In Defense (WID) National Conference. He emphasized moving beyond mentoring, endorsing advocates as mentors who actively scan the environment and upon identifying an opportunity, pick up the phone and make a strong recommendation to the hiring authority. But advocacy probably won't happen without in-person engagement. Most professionals will not risk their credibility by advocating for an online-only connection. They might agree to submit a resume, but likely without testimony about qualifications, temperament and overall job fitness.
Since its inception, WID has relentlessly focused on in-person events that can build a network of mutual advocates. This year's national conference theme, "Fueling the Fifty-One Percent," reflects WID's goal of providing women in the defense industry with connections and resources to help them achieve their professional objectives. Networking plays a crucial role in helping women identify and successfully pursue opportunities that allow them to leverage their leadership, knowledge, skills and abilities in ways that strengthen the defense workforce.
During last year's conference, I implemented a "mandatory networking" policy for the general sessions. I deliberately assigned seating to catalyze networking conversations among attendees. And, of course, the ultimate objective was to create conditions for a strong, active network of advocates to help women maximize contributions to our nation's defense.
Older generations of professionals appear to recognize and work to reap the benefits of in-person networking. The younger generation, digital natives, seems less attuned to the benefits of in-person connections. In a cohort generally focused on "life hacks," in-person networking may appear inefficient and antiquated, a relic from a bygone era.
So, when I talk to college students getting ready to pursue their first jobs, I emphasize the enormous benefits of meeting people in real life. My first pitch, of course, encourages them to get involved with WID and the National Defense Industrial Association, to build a network that will help them obtain important, fulfilling work in America's finest, most rewarding industry. But I also offer suggestions for other organizations with rich opportunities for making valuable connections. In-person networking frequently leads to access to a broader network. Once you've met someone, they are far more likely to introduce you to someone else in their network they think could help you achieve your professional goals.
There's a balance between online and in-person networking, with both requiring investments in time and attention to deliver results. Just like you need to gain and maintain job skills throughout your career, you need to develop and sustain relationships to help achieve your professional goals. People tend to do business with people they like; in-person interaction delivers the depth required for an actual relationship. So, find an NDIA or WID event that interests you and start building connections that will lead to professional satisfaction and success.

Rachel McCaffrey (rmccaffrey@ndia.org) is executive director of Women In Defense and NDIA's vice president of membership and chapters.
Topics: Defense Department, Infotech