GOVERNMENT CONTRACTING INSIGHTS INFOTECH
Changes in IP Rights May be on the Horizon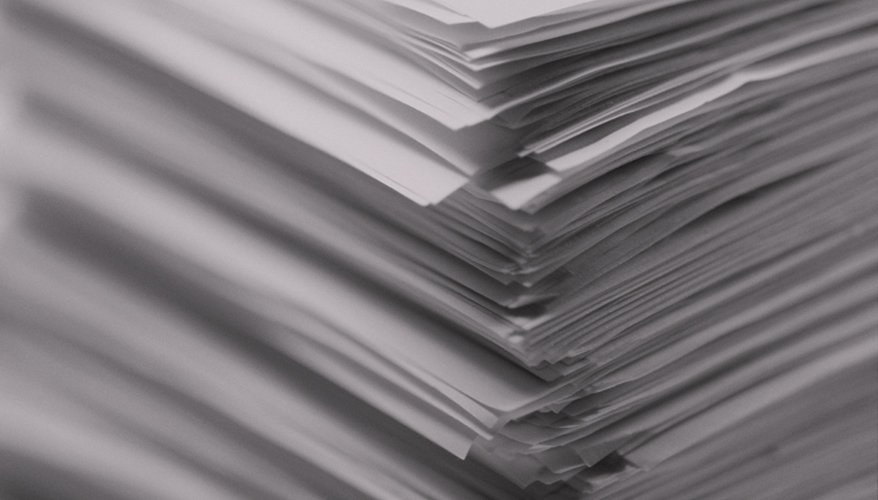 Photo: iStock
Recent findings by the National Institute of Standards and Technology could limit the scope of U.S. government rights to intellectual property, to the benefit of contractors.
Over the past year, NIST has studied strategies for maximizing innovation through government-funded research. In April, the organization published its findings in NIST Special Publication 1234, "Return on Investment Initiative for Unleashing American Innovation."
The report recognizes that "[s]ince the 19th Century, American economic prosperity and national security have been based upon innovation — the process of invention and commercialization of new ideas into products and services in the marketplace. … America's future competitiveness will be driven in part by our ability to capture the economic and national security benefits of emerging technologies."
NIST's findings are designed to inform future policy decisions throughout the federal government — including the Defense Department — in order to better pave the path between federally funded invention and marketplace commercialization.
These future policy decisions could have tremendous impact. The U.S. government invested approximately $150 billion in research and development in 2017 alone, representing about one-third of all U.S. R&D spending.
The NIST report presents 15 findings, organized under the umbrella of five strategies from President Donald Trump's initiative to promote economic growth and national security by improving the transfer of technology from federally funded R&D to the private sector.
The five strategies include: identifying regulatory impediments and administrative improvements in federal technology transfer policies and practices; increasing engagement with private sector technology development experts and investors; building a more entrepreneurial R&D workforce; supporting innovative tools and services for technology transfer; and improving understanding of global science-and-technology trends and benchmarks.
Federally funded inventions produced by contractors and grantees are subject to a government use license, which generally provides that the U.S. government has a nonexclusive, nontransferable, irrevocable, paid-up license to practice the invention or have the invention practiced throughout the world by or on behalf of the government.
Government use includes direct use by the agency for its own acquisition purposes, potentially even with a different contractor.
But questions have been raised about the scope and purpose of the license, including whether it could potentially be used to obtain discounts on products developed from federally funded R&D.
Indeed, NIST found that: "according to stakeholders, the scope of the 'government use license' is not well-defined. Market uncertainty is created by the lack of a clear definition of 'government use' that is limited to use directly by the government — or a government contractor in the performance of an agreement with the government — for a government purpose only, including continued use in research and development by the government. The scope of the government use license should not extend to goods and services made, sold, or otherwise distributed by third parties if the government — or a government contractor in the performance of an agreement with the government — does not directly use, provide, or consume those goods and services."
These findings are a positive development that will further underscore the limited scope of the government use license in federally funded inventions.
March-in rights are the government's rights, in certain circumstances, to require a contractor, assignee, or exclusive licensee of a subject invention to grant a license to a third party if necessary to achieve "practical application" of the subject invention. Practical application includes utilizing the invention and making its benefits "available to the public on reasonable terms."
These rights are subject to a number of conditions and an extensive regulatory process. While the government has traditionally interpreted "reasonable terms" to mean reasonable licensing terms, some commentators have argued that it should include reasonable price terms such that march-in rights could be used as a price control mechanism.
NIST found that: "according to stakeholders, the circumstances under which the government may exercise march-in rights are not well-defined. Market uncertainty is created by the lack of a clear definition of the use of march-in rights that is consistent with statute, rather than as a regulatory mechanism for the federal government to control the market price of goods and services."
The report mentioned the potential opportunity to change regulations to permit an agency to conduct an informal consultation with a contractor or licensee in order to better understand the nature of the issue and consider potential alternatives before deciding to proceed with a potential march-in action.
NIST's analysis of march-in rights is largely a positive development that demonstrates the importance of ensuring that such rights remain limited to the enumerated statutory bases and are not expanded in a way that could curtail future private investment in government-funded inventions.
As NIST has noted, its report "informs, but does not prescribe, policy decisions." Still, the document provides valuable insight into potential priorities throughout the federal government, including the Defense Department, and may serve to spur future regulatory, legislative or administrative action — presenting continued, significant opportunities for input from industry and other interested parties along the way.

Jennifer Plitsch is a partner, Alexander Hastings is a special counsel, and Bryan Byrd and Carl Wiersum are associates at Covington & Burling LLP.
Topics: Cyber, Cyber-augmented Operations, Cybersecurity, Defense Contracting, Defense Department