Army Seeks Optic for Next-Gen Squad Weapon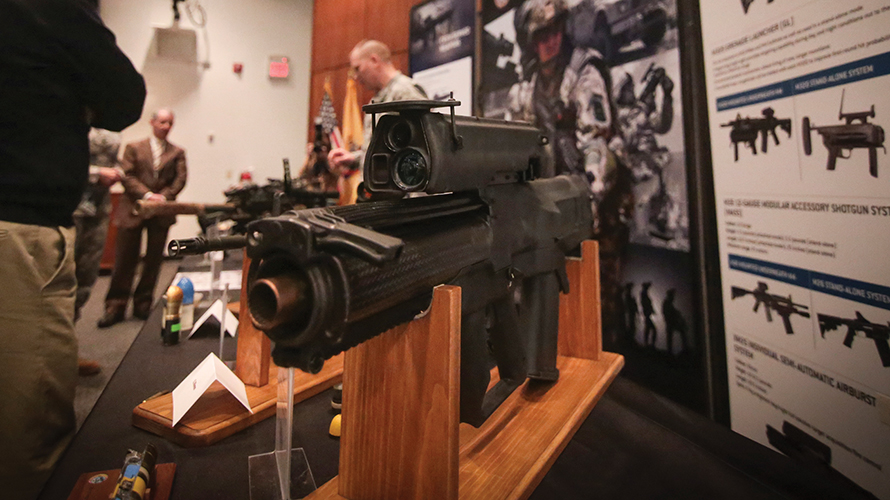 XM25
Photo: Army
HUNTSVILLE, Ala. — The Army is looking to pair the next-generation squad weapon with a new optic to boost soldiers' accuracy.
The new optics are expected to help troops improve their accuracy when firing the new weapon, said Doug Tamilio, director of the Combat Capabilities Development Command Soldier Center.
"This is fire control," he said. "If you think about the ability of a soldier to get a first round on target, it's critical. And this device, coupled with that weapon system, will allow them to do that."
The next-gen squad weapon is intended to replace the service's M4 carbine and M249 squad automatic weapon. The Army chose Textron System's AAI Corporation; FN America LLC, which is producing two rifles; General Dynamics-OTS Inc.; PCP Tactical LLC; and Sig Sauer Inc. to develop prototype rifles. Plans also include developing a new 6.8 mm round to improve warfighters' performance in close- and long-range fights.
The service wants a technology readiness level 6 optic with a digital camera, advanced target recognition and tracking algorithms, Tamilio said at the Association of the United States Army's Global Force Symposium in Huntsville, Alabama. TRL 6 systems have a representative model or prototype ready for testing in a relevant environment.
"We're looking at a significant increase in the probability of the first-round hit, and that's done by some different ways," he noted.
Similar to features on the XM25, the optics will be able to help soldiers adjust their aim points with an electromagnetic trigger, Tamilio said. The semi-automatic XM25 counter-defilade target engagement system — also known as the "Punisher" — was canceled by the Army last year.
Requirements for the new device include a direct view optic with a digital overlay display, laser range finder, ballistic calculator and atmospheric sensor suite, according to a special notice released on FedBizOpps in December. Additionally, soldiers must be able to use the system in an environment without power, meaning that digital imagers must be a supplementary feature, it said.
The total weight of the fire control system on the next-generation squad weapon must not exceed 2 pounds with the direct view optic, digital imager, batteries and any ancillary processors or sensors, the notice stated.
Topics: Army News, Ballistics, Land Forces