NEWS FROM SOFIC: Special Operations Tech Leaders List Their Top Requirements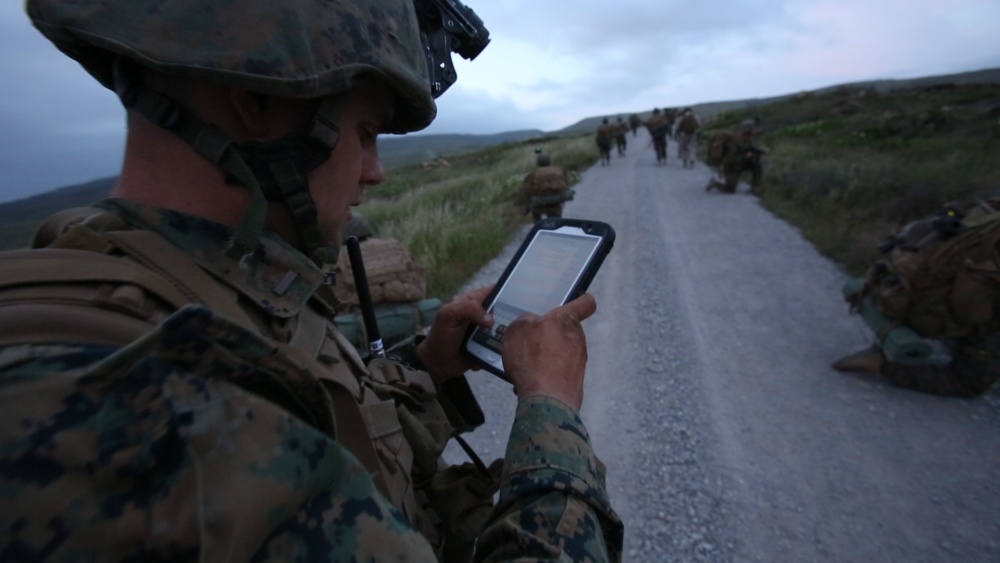 A U.S. Air Force Special Tactics Airman participates in pre-deployment validation training at Melrose Air Force Range, New Mexico.
Photo: Air Force
TAMPA, Fla. — The national defense strategy, which emphasizes preparing for conflict with peer and near-peer adversaries, is causing Special Operations Command's technology development leaders to rethink their priorities.

"The national defense strategy is pushing us towards near-peer competition," James Smith, SOCOM"s acquisition executive, said May 21 at the Special Operations Forces Industry Conference, sponsored by the National Defense Industrial Association.

Lisa Sanders, SOCOM's science and technology director, said "the work that we do in the Science and Technology Directorate — the money that we are provided — aligns with the national defense strategy."

Smith said the document emphasizes next-generation intelligence, surveillance and reconnaissance, which involves "finding, fixing and finishing or exploiting" opponents. It will be a core challenge for the command to tackle.

"The question is: how do we do that? Can we do that from space? Can we do that from the cyber domain? Can we do that by using sensors? I think the answer is 'yes' to all those questions," he said.

As for mobility, the command's fleets of aircraft, submersibles and ground vehicles are set for the next few years, Smith said. "The challenge then for us is how do you get those platforms more relevant in a near-peer competition scenario? How do we make them more survivable?" he asked.

Navy SEALs just received the first of three dry-combat submersibles and SOCOM is already thinking about modifications to make them more "relevant" and more interoperable with future Navy submarines. "There are a lot of opportunities there," he said.

Similarly, the Army is developing its future vertical lift program for a new generation of helicopters. Special Operations Command will look for industry to help it with SOF-unique modifications to those aircraft, Smith said.

Meanwhile, the SOCOM acquisition community is moving "very aggressively" in the persistent fires and effects domain, he said. "We are looking for a missile that can deployed by a small team or individually," he noted.

Improvised explosive devices are still a scourge for special operators, and IEDs attached to unmanned aerial systems are an emerging threat. Whether these bombs are in the ground or in the air, SOCOM is looking for devices to detect, defeat, exploit and analyze them, he said.

The hyper-enabled operator concept calls for technologies that reduce cognitive loads, increase situational awareness and allow for great decision-making. To improve communication with friendly forces, the command is looking for language translators with voice-to-text and text-to-voice capabilities, Smith said. Devices that can do facial recognition or tell special operators when someone they are talking to is under stress, would also be helpful, he noted.

"Those types of technologies at the edge with the operator greatly facilitate the types of engagements we ask our special operators to do," Smith said.

Sanders' science and technology division is looking for technologies at a lower readiness level. It doesn't do basic research, but it does facilitate projects that will eventually make it to programs of record, which Smith oversees.

The top S&T priorities are: tactically relevant situational awareness; communications and navigation in all environments; tailored lethality; and biotechnologies, Sanders said. The technologies must fulfill SOF-unique requirements, she added.
Topics: Special Operations, Special Operations-Low Intensity Conflict