NEWS FROM SOFIC: Report: Special Operations Command Must Take Lead in Information Warfare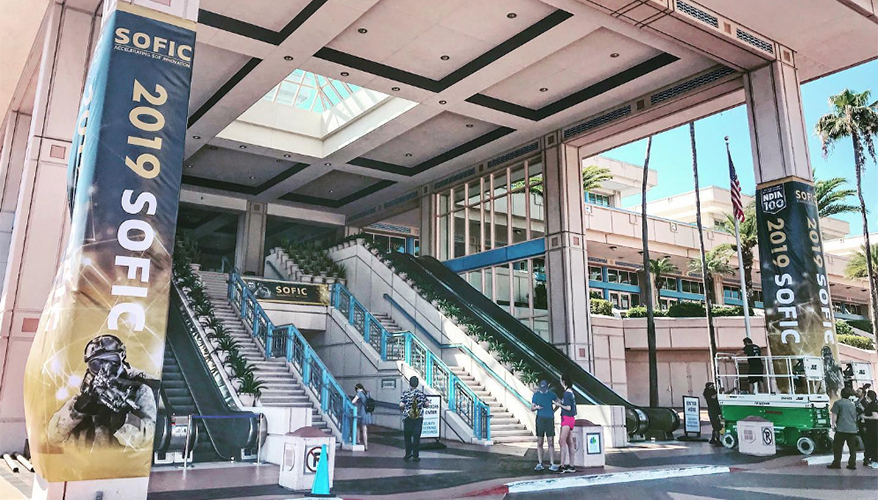 Photo: NDIA / Melanie Yu
TAMPA, Fla. — A report released on the eve of this year's biggest conference devoted to U.S. Special Operations Command said SOCOM needs to take the lead for the federal government when it comes to information warfare waged against peer adversaries.

U.S. nation-state adversaries are conducting irregular campaigns to vie for global influence rather than conventional warfare, said the May 20 report, "SOF and the Future of Global Competition," written by Claire Graja of CNA, an Arlington, Virginia-based think tank.

Among U.S. government agencies, SOCOM has the most experience in irregular warfare and influence operations with its psychological ops, civil affairs units and its experience working with and training foreign allies, noted the report. It is the only Defense Department component to train for and conduct influence operations, it added.

Adversaries are deftly using information warfare and proxies and surrogates to achieve their national strategic goals without escalating to physical conflict, but the United States is not effectively countering these operations or conducting its own. A whole-of-government approach is needed to address the problem, the study said. Cold War era agencies under the State Department that conducted such operations have disappeared or atrophied, it noted.

"As such, the U.S. Special Operations Command has the ability to advance U.S. interests in the global competition for influence," the report said, although SOCOM needs a civilian partner agency to assist it, such as the U.S. Information Agency, which was broken up and legislated out of existence in 1999. The report recommended expanding the agency's replacement, the State Department's Global Engagement Center, or creating a new, more robust organization.

"It is essential that practitioners define and implement the most effective methods of promoting the American narrative around the world — and ensure that it has a greater integrity and resonance than its competitors' messages," Graja wrote.

Irregular warfare is certain to come up at this week's Special Operations Forces Industry Conference being held in Tampa, Florida, May 20-23. The conference, which is hosted by the National Defense Industrial Association, is expected to attract some 13,000 attendees and more than 400 exhibitors.

Army Gen. Richard Clarke, commander of SOCOM, will deliver a keynote speech, which will be his first SOFIC appearance as the command's leader since he took over the position in late March.

Other speakers include James Smith, SOCOM acquisition executive and Lisa Sanders, the command's director of science and technology. In addition, there will be briefings from the program executive officers who develop and field the command's technology.

For full coverage of this year's SOFIC, read NationalDefenseMagazine.org.
Topics: Special Operations, Special Operations-Low Intensity Conflict, Cyber, Cybersecurity, Infotech