Company Uses JP8 Fuel to Generate Electrical Energy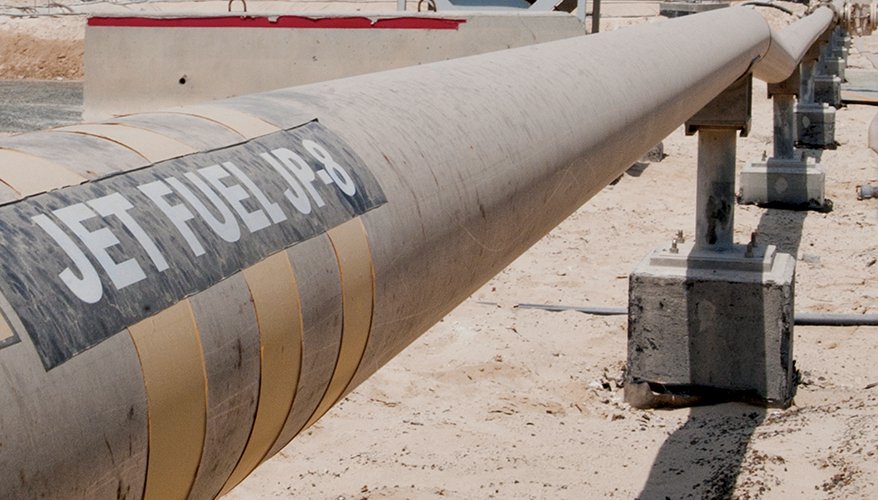 Photo: Defense Dept.
Atrex, a Massachusetts-based energy company, successfully demonstrated a solid oxide fuel cell that can provide power with a desulfurized version of JP8, according to a news release.
The fuel cell used JP8 at 1500 watts and has a net efficiency of 40 percent when converting the lower heating value of fuel to electricity, the release stated. JP8 is the military's primary, standardized fuel.
"Atrex's standpoint was truly to show that if the military has desulfurized fuel today, we can give you a high efficiency generator," said Praveen Cheekatamarla, director of research and product development at the company. "The overall goal was to demonstrate that JP8 can be used for generating power."
JP8 has high sulfur content, which makes regular fuel cells less efficient. The sulfur problem has long been an issue when adapting fuel cells to U.S. military use.
The military would likely use this type of technology to charge batteries for communication equipment, radars and surveillance equipment, Cheekatamarla said. Using the cell for other applications, such as heating, would require more power, he noted. Atrex's technology is only meant to go up to 10 kilowatts, he said.
"That's what our strengths are," he said. "We always stayed within that power range."
Unlike traditional technology, Atrex's fuel cell does not use external reformers to convert JP8 into hydrogen or synthesis gas, he noted. Rather, the cell converts everything internally. This improves efficiency from about 31 percent to 40 percent, he added.
From a fuel savings standpoint, the existing internal combustion-based technologies are efficient enough to meet needs that require more power, he noted.
The system was demonstrated for the office of the secretary of defense, U.S. Army Engineer Research and Development Center, Combat Capabilities Development Command C5ISR Center, U.S. Army Research Laboratory and the U.S. Army Combat Capabilities Development Command Ground Vehicle Systems Center.
For the demonstration, the fuel cell was paired with another company's rig that provided the desulfurized fuel. The technology readiness level of the rig was about four or five, he noted, declining to name the company.
Cheekatamarla said another business in Ohio has developed a way to remove the sulfur out of JP8 at room temperature for the Air Force.
"The parasitic losses are very minimal and that's the technology we want to use," he said. "If you were to combine these two, you will have a perfect system."
Topics: Energy, Environment and Energy Security