NEWS FROM ITEC: U.K. Defense Tech Accelerator Seeking U.S. Partners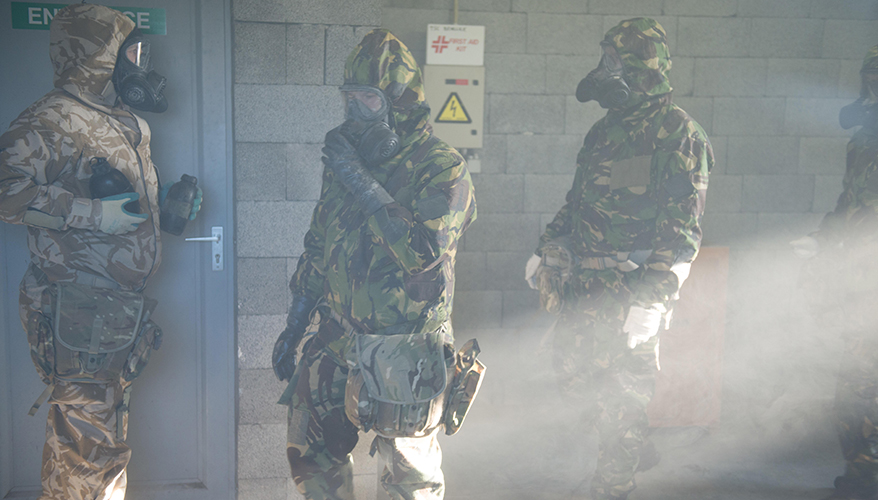 Photo: Defense Dept.
STOCKHOLM, Sweden — The U.K. Ministry of Defence's two-year-old technology accelerator is seeking applicants to help it solve a variety of military and security problems and has dispersed nearly 58 million pounds in contracts during its short existence, its leader said May 15.

Applicants can come from any walk of life or nation, including the United States, Lucy Mason, head of the Defence and Security Accelerator (DASA), said at the ITEC conference in Stockholm, Sweden, which is co-sponsored by the National Training and Simulation Association.

While part of the accelerator's mission is to build up the U.K. industry, it is looking for solutions to its technology problems from "anyone with a good idea of any size, scale or shape," Mason said. Most of its outreach efforts are in the United Kingdom, but it does have an international outreach office and has awarded contracts to foreign entities, she noted.

The accelerator has mostly been finding technology through challenge prizes, she said. But it does have an "open call" for innovative ideas for anything that applicants believe can help with one of its missions. Along with the military, the accelerator serves the homeland security and law enforcement fields as well, she noted. It has funded more than 400 projects so far, despite only opening its doors in 2016. It has also co-sponsored challenge prizes with the United States and Australia.
"We are very keen to partner with different countries," Mason said.

The accelerator partnered with the Pentagon's Defense Threat Reduction Agency on a challenge prize called "Don't Blow It" to see if chemical weapons could be disposed of quickly and safely on battlefields without using explosives. Nicholas Moiseiwitsch, deputy head of the accelerator, said that program is in its demonstration phase with seven competitors — three from the United States and four from the United Kingdom — participating. Their number will eventually get winnowed down to two or three finalists for a phase 2 competition, he added.

The accelerator wants to ensure that the products it is funding make it out of the development stage and into production. The end users mentor the inventors as much as possible to get their technology tested and procured. DASA also works with a consultant who can tap into the investment community "so we think about how we leverage that private sector equity into innovation," Mason said.

About one out of five proposals are funded, she said. The accelerator gives its beneficiaries the full amount needed for their project and makes decisions in about three weeks.

Among the projects so far are wearable tech for injury prevention. That is using FitBit and other exercise monitoring devices to collect data from soldiers to help them understand how to avoid hurting themselves. It has also funded the EasiBridge, a U.K. inventor's idea to make light, man-portable ladders and rescue bridges, and an autonomous all-terrain vehicle.

"Defense innovation projects are not massive by the standards of defense, but they have real impact on what we do," Mason said.

One of the challenges is risk aversion. Not every project is going to work out and there are still some in the government who believe failed projects are a waste of public funds. "I think it's fair to say that that is still a challenge for us," she said.

It is hard to judge the accelerator's success so far, Mason said. As the organization is only two years old, most of the programs are still in their phase 2 stage where competitors are demonstrating their technologies.

"We're really in the foothills of a mountain still to climb," she said.
Topics: International, Global Defense Market