JUST IN: Navy Unlikely to Further Accelerate MQ-25 Drone Program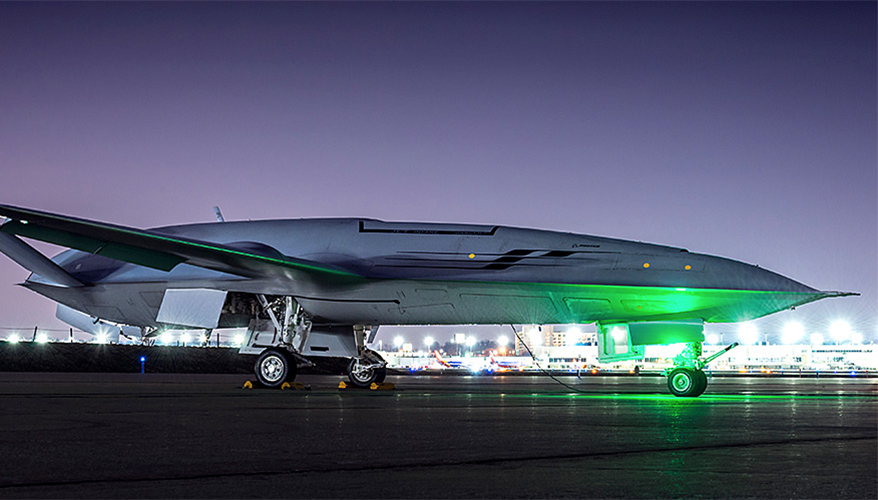 Photo: Boeing
The Navy is pushing to get a new aerial refueling drone into its fleet as soon as possible but it's doubtful that the program can be further accelerated, a top service official said May 15.

The MQ-25 Stingray is intended to be an aircraft carrier-launched, unmanned tanker that can refuel fighter jets and help extend their range.
"It is already designated as one of our maritime accelerated acquisition programs, which means we have got to move everything out of the way to make sure it has the funding it needs," Vice Adm. William Merz, deputy chief of naval operations for warfare systems, said at an event hosted by the Center for Strategic and International Studies in Washington, D.C. The maritime accelerated acquisition process was signed into effect in October by Adm. John Richardson, chief of naval operations, to try to deliver warfighting capabilities more rapidly.
The Navy has been criticized for its slow development of unmanned aircraft, noted Mark Cancian, a senior adviser at CSIS.
Although the Stingray is a high priority for the service, there are no opportunities to further expedite the program, Merz said.

"Can we go fast[er] with the MQ-25? Not likely," he said.
Boeing was awarded a $805 million contract last year to build four MQ-25 prototypes. The program is estimated to cost $13 billion for 72 aircraft.

The Navy hopes to begin integrating the platform into its carrier air wings by 2023 or 2024. At the Sea-Air-Space conference last week, Angie Knappenberger, deputy director of air warfare in Merz's office, said the first flight of the MQ-25 prototype will likely take place in "a month or so."
Merz said the program is on track to meet its fielding goals, but it will be difficult to onboard it more quickly.

"We are just compelled to be somewhat pragmatic in how well [the MQ-25s] work before we overcommit," he said. "We have a limited budget."

Policymakers and analysts have said the Navy should also be pursuing carrier-based drones that can perform long-range strike missions. The service sees the Stingray as a harbinger for the future development of unmanned aircraft.
"We do look at it as a stepping stone, as a bridge," Merz said. "But it is conceptual right now until we get this thing into the fleet and see how it survives in a sea environment and how it integrates with the air wing. I think it will be very much informative. "
Topics: Navy News