ALGORITHMIC WARFARE ROBOTICS AND AUTONOMOUS SYSTEMS
Joint AI Center Linking Services, Industry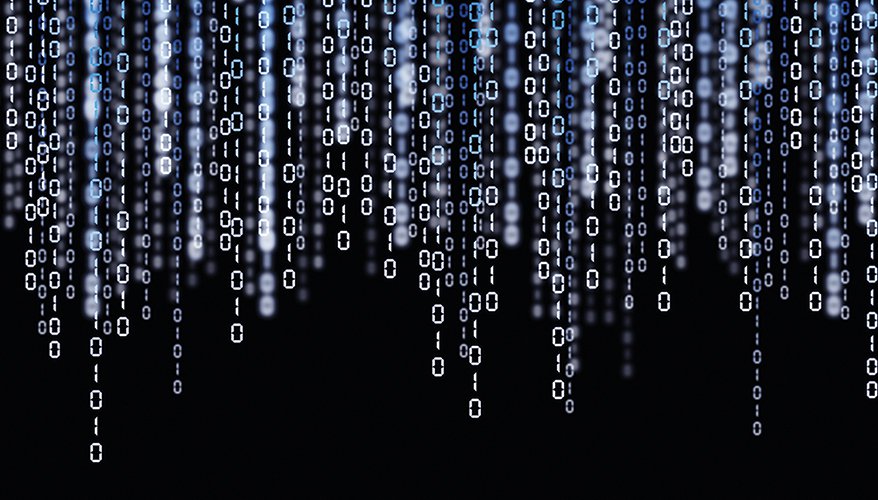 Illustration: Getty
While still in its infancy, the Joint Artificial Intelligence Center is already making waves throughout the Pentagon.
The center — which is nestled under the Defense Department's office of the chief information officer — is meant to coalesce the many disparate AI and machine learning projects that are active across the department.
There are "too many pilots, too many prototypes, too many research-and-engineering efforts that are just not getting out into operational" use, said Air Force Lt. Gen. John N.T. "Jack" Shanahan, director of the center.
Previous efforts weren't resulting in enduring capabilities and were "true bespoke solutions," he said during remarks at a recent industry conference hosted by AFCEA International.
"You weren't cross-pollinating from program to program," he said. "It was staying in research and development."
The Joint Artificial Intelligence Center — which was stood up last summer and became fully operational in November — is meant to scale AI's impact across the military. It is also envisioned as a way to help new AI technology get over the dreaded "Valley of Death," Shanahan said.
In the unclassified summary of its artificial intelligence strategy that was released in February, the Pentagon said JAIC is the focal point of its ambitions, he noted.
Shanahan — who previously led the Defense Department's AI pathfinder effort Project Maven — said the rate of advancement in AI technology is exponential.
"It's a pace of change that the department has not experienced for as long as I've been in uniform, which is 35 years," he said. "This does feel different."
The military is working to further accelerate development, he said. The center classifies projects under two categories: national mission initiatives and component mission initiatives. National mission initiatives are driven by the JAIC and component mission initiatives are led by the services, combatant commands and defense agencies.
One technology area that the center is pursuing is perception, which is similar to the work that has been done with Project Maven, Shanahan said. That effort is focused on analyzing the massive amount of video footage collected by drones.
"Having come from Project Maven I'm very comfortable with the relationship between Maven and JAIC and we're helping each other," he said. "We have to take some of [the technology developed in Maven and] … get it into a product foundation so other people can take advantage of the training data, the algorithms, the models and frameworks, and so on."
The center is also working alongside Special Operations Command to develop a predictive maintenance system using sensors that can anticipate when a platform — in this case the H-60 helicopter — will need to be serviced, he said.
In fiscal year 2020, the center plans to embark on a major effort relating to the National Defense Strategy, peer competitors and the full spectrum of military operations, he said.
While not disclosing many details on the initiative, he said it would be so large that it could potentially spawn hundreds of projects.
Speaking at another industry conference hosted by Defense One, Shanahan noted that the center would have a "healthy funding profile" in fiscal year 2020. Additionally, it is slated for 75 government positions and a number of contractor jobs.
The center is working on more than just deliverable products, Shanahan noted.
"As important as product delivery is, it's all the other pieces — it's the common foundation, it's the policies, the oversight, the governance —" that are just as critical, he said.
For example, the Defense Department has between 400 and 500 artificial intelligence-related projects, he explained. The Joint Artificial Intelligence Center, alongside the Pentagon, will have to determine what role it has in governing those efforts and developing a coherent plan of action across the department.
Both industry and the armed forces have lauded the work the organization has done so far.
Jeff Kojac, the Department of the Navy's lead for JAIC, said the center has provided significant opportunities for the military and particularly for the Marine Corps.
"The Marine Corps looks at the Joint Artificial Intelligence Center and says, 'My God, thank you. Thank you for being there for us,'" he said. "Because the Marine Corps is very light and not heavily funded … it sees the JAIC as a panacea."
The service has aggressively pursued component mission initiatives, he said.
"In theory, this support can be a multitude of things," he said. "It can be money, but … it's more likely to be extensible data storage, it's likely to be an algorithm library, it could be security protocols, test and evaluation."
Capt. Michael Kanaan, enterprise lead for artificial intelligence at the Air Force, said JAIC is key to improving collaboration among the services.
"Once upon a time [a lot of people] looked at the competitive nature of the services … [and said] that's beneficial … because they'll fill a niche that the other one didn't pay attention to, or drive the other forward to innovate in ways they didn't do before," he said. "But in digital, that's not always beneficial and we have to learn to share in new ways."
That's where JAIC is going to play a significant role in the future, he added.
Mike Panczenko, chief engineer at Lockheed Martin's cyber solutions and spectrum convergence division, said while the center is new it is already having a broad impact.
"There's been a lot of increased industry engagement," he noted during an interview. The center is "encouraging partnerships … not only within the department and the subordinate departments, but also with academia and industry. So it's acting as … a good clearinghouse for coordinating a lot of that."
Topics: Robotics, Robotics and Autonomous Systems, Information Technology