WEB EXCLUSIVE: Sandia Lab Pursuing Autonomy in Hypersonic Vehicles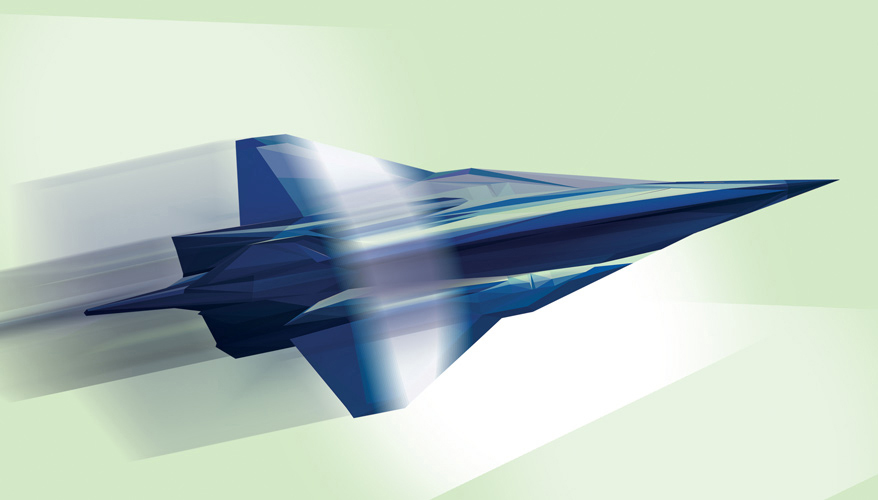 Concept art: Defense Dept.
AUSTIN, Texas — Sandia National Laboratories is examining ways to integrate autonomous capabilities into hypersonic systems, a lab official said April 25.

Sandia has already tested and launched multiple hypersonic vehicles over the last 30 years. Now, they are examining ways to make the vehicles autonomous, said Alex Roesler, deputy director of integrated military systems center at the facility, said at the Army's Mad Scientist conference in Austin, Texas.

Hypersonic systems can provide the military with multiple advantages, he said.

"They operate at long standoff ranges while offering survivability because of their unpredictable flight paths and maneuverability that they have, making them less susceptible than many defensive countermeasures," he said.

Making these systems autonomous could provide the military with additional capabilities, he noted. For instance, the services would be able to increase their lethality, engage mobile targets and have platforms that are able to adapt to the attack on their own.

Sandia is examining solutions that would automate mission and flight planning, he said. Today's hypersonic tests require weeks of planning and a large number of subject matter experts, he noted. However, integrating autonomy could condense this process down to a few minutes, he said.

"The analysis is time consuming," he said. "What we think is needed are solutions that are artificial intelligence- and machine learning-based that automates that analysis."

Additionally, hypersonic platforms could be used for "[artificial intelligence]- enabled mission analysis," he noted. With this capability, the systems would learn how to navigate different scenarios on their own.

The military could use wargaming to develop the platform's skills, he said. A machine could learn in a way that is similar to how humans use wargames to develop tactics and techniques, he noted.

"Set up a virtual environment, let a machine play out thousands upon thousands of hypersonic engagements and have it learn from those what tactics and strategies work and don't work," he said. "Then see if you can take that intelligence and embed it onto the platform."
One of the efforts Sandia is undertaking to pursue these technologies includes the Autonomous New Mexico research coalition. According to an April news release, the initiative is focused on developing artificially intelligent aerospace systems, which includes hypersonic platforms. Sandia is collaborating with the Georgia Institute of Technology; Purdue University; the University of Illinois, Urbana-Champaign; the University of New Mexico; Stanford University; Texas A&M University; the University of Texas at Austin; and Utah State University.

Roesler said he envisions autonomous hypersonic platforms developing in four stages.

The first stage is the ability for a platform to be "positionally aware," he noted. This would allow the system to follow coordinates that are determined by the user before the flight. This could be achieved in the next two to five years, he predicted.

"You would have sensors on board that sense the vehicle position throughout the flight and deliver the system to coordinates that are specified pre-launch," he said. This process would require GPS for a large portion of the flight, meaning the military would need to ensure it integrates robust technology to prevent spoofing and jamming attempts.

The next stage is "position adapting," he noted, which could be adopted in the next four to seven years. This capability is similar to being positionally aware; however, in this stage the system would be able to operate in GPS-denied environments.

"You can leverage GPS when it's available, but you can also employ alternate navigation schemes to determine vehicle position — such as using sensors that map terrain under the vehicle," he explained.

The third stage of development would be "target hunting," which could come in five to 10 years. Rather than just follow coordinates, this capability would provide the platform with the ability to locate mobile targets, he noted. To leverage this capability, the user could provide approximate coordinates pre-launch and then allow onboard sensors to geolocate the target, he said.

The last stage outlined by Roesler includes the ability to be "situationally aware," which could come in seven to 15 years. This would provide the system with the ability to use data from its sensors and adapt the flight plan itself.

"This would be one that could maximize strike effectiveness," he said.
Topics: Emerging Technologies, Research and Development, Robotics, Robotics and Autonomous Systems