ROBOTICS AND AUTONOMOUS SYSTEMS
JUST IN: DARPA, Army Teaming to Pursue New Swarming Capabilities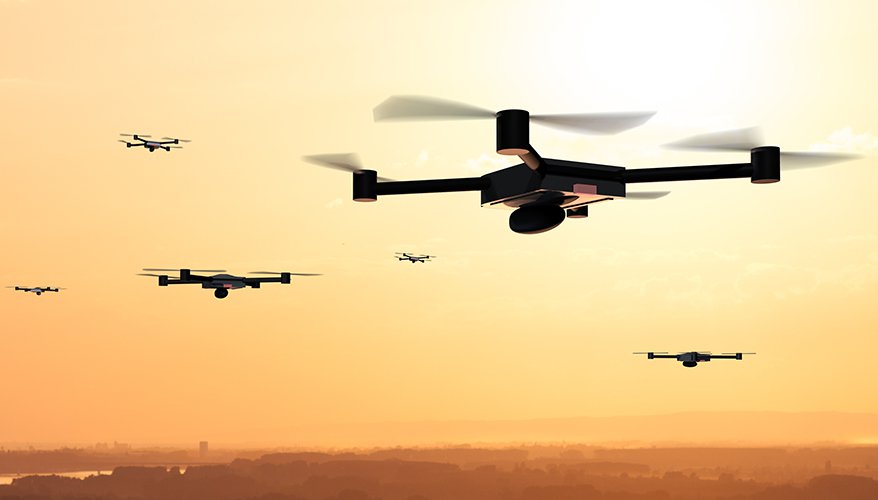 Photo: iStock
AUSTIN, Texas — The Defense Advanced Research Projects Agency is moving forward with an initiative that will explore new ways to equip small units with swarming capabilities.

The concept involves outfitting about 200 to 300 soldiers with a large number of autonomous platforms that have sensors and kinetic and non-kinetic weapons, said Paul Zablocky, program manager at DARPA's strategic technology office. Troops could potentially use these tools to counter adversaries' anti-access, area-denial capabilities.
The effort is called the the system of systems enhanced small units program.

According to a broad agency announcement released on FedBizOpps, DARPA is looking to leverage unmanned air and ground platforms from industry.

DARPA is partnering with Army Futures Command on the effort, Zablocky noted April 24 at the service's Mad Scientist conference in Austin, Texas, where the command is headquartered. In the last few years, the Army adopted a multi-domain battle concept, which calls for the military branches to more closely collaborate to take on advanced adversaries.

"We will address many of the challenges that multi-domain operations bring," Zablocky said. "We expect these sensors and effectors to operate in multiple domains."

The program kicked off in November and a tabletop exercise is scheduled for the end of May. The exercise will occur at the Mission Command Battle Lab at Fort Leavenworth, Kansas, where DARPA and the Army will explore how the swarming capability can be used in different scenarios. The exercise will also help determine how soldiers would control the systems, he noted.

"Here's a box full of these things. How much control do you really want over to them? Do you push the button and they go do something? How do you tell them what to do?" Zablocky said of some of the issues that will be explored.

DARPA is in the process of seeking companies to participate in the program. According to the broad agency announcement, the agency intends to dole out multiple contract awards based on funding and the quality of proposals. Zablocky said awards are slated for the end of this fiscal year.

The Army plans to conduct modeling and simulations with the chosen technologies from the onset, he said. The second phase of the effort will include live-virtual-constructive experimentation involving computer-simulated entities.
DARPA and the Army will also examine the implications for unit force structure, how these technologies interact with soldiers and what controls need to be in place, Zablocky said.

These unmanned systems will need an adaptive command-and-control capability so they can adjust to situations and potentially signal to humans when they need help, he noted.

"Tele-operation might be a last resort to take control of things," Zablocky said. "I don't think the human resources will be out in the field to handle dealing with large numbers of autonomous platforms."

Additionally, the swarming platforms must be low-cost and expendable, "kind of like a munition," he added. "A weapon that you do, in fact, intend to lose."

To keep costs down, the Pentagon should avoid putting too many capabilities onto each system, he said.

"I probably cannot create a … sensor, plus warhead, plus this, plus that, all on one platform — that gets expensive," Zablocky said. "I'm going to have to have a heterogeneous mix of platforms out there, and because of that they will need to coordinate and carry out a particular effect."
Topics: Research and Development, Robotics, Robotics and Autonomous Systems