NDIA POLICY POINTS DEFENSE DEPARTMENT
Defense Would Benefit From Paid Parental Leave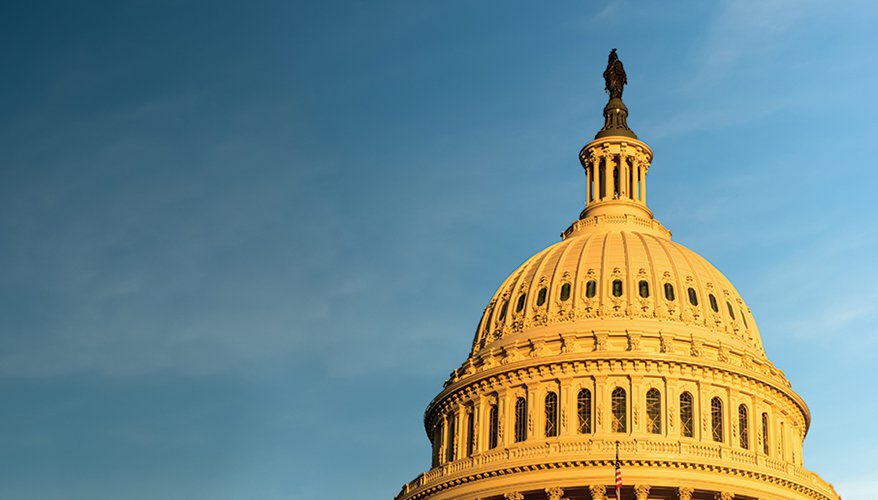 Photo: iStock
The federal workforce is undergoing rapid demographic change with the ongoing departure of the baby boom generation. A highly skilled workforce is a requirement if the nation is going to have the best Defense Department in the world, one that can acquire, execute and support its mission.
To more effectively lead in the globalized 21st century, America needs to better utilize its diverse talent pool, find innovative ways to incentivize the best and brightest to choose careers in government, and most importantly, retain high-quality employees throughout their career.
For those who do pursue positions within the federal government, the retention rate for women is significantly lower compared to men. While there are many factors in a woman's decision to leave government life, many cite the pursuit of a better work-life balance as the primary driver. Specifically, these women leave in pursuit of better benefits packages, placing an emphasis on those packages that include paid parental leave. The United States is the only democratic industrialized country to not have mandated paid parental leave for its government workforce.
In March, Rep. Carolyn Maloney, D-N.Y., introduced the Federal Employee Paid Leave Act (FEPLA), offering up to 12 weeks of paid parental leave to federal employees. The act aligns the government with commercial best practices to offset workforce challenges, focusing on work-life balance. Currently, the Family and Medical Leave Act (FMLA) allows parents to take up to 12 weeks of unpaid leave for birth and adoption. The paid version currently has bipartisan support and enjoys significant support from federal unions.
Meanwhile, the Trump administration has previously expressed interest in paid parental leave.
Young workers today lead a more transient professional lifestyle and are more willing to leave a job that fails to align with their priorities. These demographic shifts and social trends are being noticed on Capitol Hill, and serves as the impetus for this policy change. To the point, statistics from The Hill show millennials leaving government jobs on average 3.8 years after starting. This high rate of turnover drives significant costs in recruitment, training and, where necessary, security clearances. The government must adapt to deliver benefits valued by millennials in order to retain valuable workers.
The American College of Obstetricians and Gynecologists recommends at least six weeks of recovery time after giving birth. However, today one in four women return to work within two to three weeks. As an article by the Federal Times explains, paid parental leave lessens the likelihood of infant mortality, mental health issues and health complications as parents have time to recuperate from birth and/or form bonds with their child. However, new parents working in lower-tier government jobs are frequently unable to take 12 weeks due to financial constraints.
Some new parents may choose to take personal paid time off in lieu of unpaid parental leave, saving their leave to use specifically after birth. However, this requires significant planning and if parents do not budget their allotted paid personal time off conservatively, unexpected future issues covered under FMLA may force them to take unpaid leave.
Without the security of paid parental leave, employees valuing work-family balance will look elsewhere for inclusive benefits packages, possibly leaving the public sector.
Many top-level companies offer at least 12 weeks of paid parental leave or allow for flexible working schedules that offer a better balance between work and family commitments. Raytheon, for example, offers a 9/80 schedule, allowing employees to take off every other Friday. They also provide the option to adjust their work hours or telework depending on their position. Other employers within the industry offer flexible hours to work from home, either part- or full-time. To recruit and retain the top talent, the public sector must adapt to a changing workforce's expectations, currently being set by private sector practices.
Opponents to family leave argue the policy would damage the economy and lower wages, though they offer no evidence to support their claims. Evidence has shown that the opposite is true. Business Insider points out that many families who take unpaid leave in lieu of paid parental leave often turn to social service assistance to counteract a loss of income, placing a strain on these programs and the broader economy.
Employers also experience long-term benefits from supplying parental leave to their employees. The web-based Federal News Network reports women of childbearing age are 31 percent more likely to leave their federal jobs than men of similar age, and goes on to estimate paid parental leave will save federal government agencies up to $50 million annually on turnover costs.
Employee turnover impacts more than government recruitment, clearances and training; loss of talent harms leadership, diversity and innovation. Losing workers at the four-year point removes potential leaders from the "government's bench," leaving it with less choice and less talent for more challenging opportunities. To attract and retain talent, the government must have benefits packages that can favorably compete with private sector packages. Roughly 6 percent of the federal workforce is under the age of 30; offering them paid parental leave is an investment.
Loss of talent in the public sector's workforce pipeline drives a demonstrated need for paid parental leave. Better balance between home and work commitments stands as a core value of many millennials. Lawmakers have an opportunity with the new Congress to invest in the federal workforce and contribute to Defense Department efficiency and effectiveness.

Alexandra Berge and Regina Wright are junior policy fellows at the National Defense Industrial Association.
Topics: Defense Department, Government Collaboration, Government Policy