ALGORITHMIC WARFARE GLOBAL DEFENSE MARKET
China on Quest for Semiconductor Independence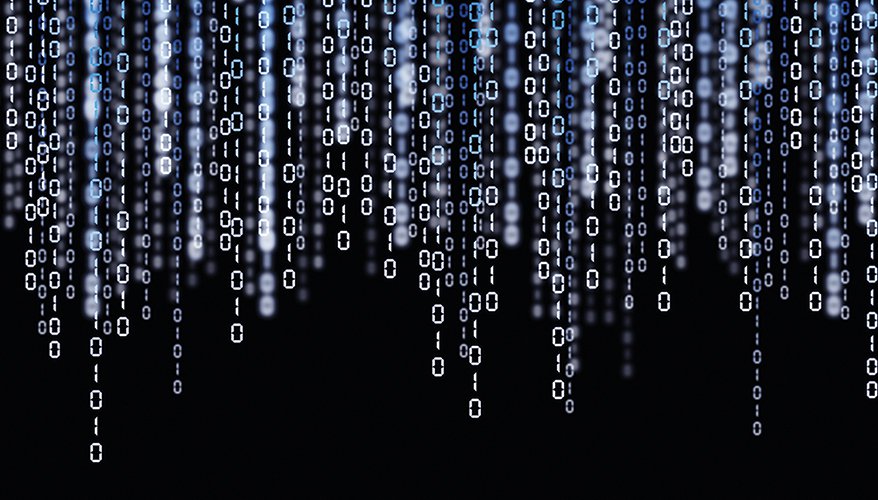 Illustration: Getty
Semiconductors are the backbone of the modern electronics that make up some of the world's most promising and revolutionary technology. However, countries around the globe are increasingly concerned about malicious hidden backdoors that can expose systems to security breaches, leading some to seek more oversight and supply independence.
China has been one of the most vocal nations to pursue greater autonomy over its semiconductors. Beijing has said it intends to significantly ramp up investment in the development of its own indigenous industry, noted a recently released Center for Strategic and International Studies report titled, "Learning the Superior Techniques of the Barbarians: China's Pursuit of Semiconductor Independence."
The February report — penned by James A. Lewis, senior vice president and director of CSIS' technology policy program — noted that Beijing is currently a net importer of semiconductors.
"China wants to move 'up the value chain' from assembling final products from imported components to creating advanced technology in China itself, but imports of chips and technology will be the norm for many years to come," the report said.
Currently, only 16 percent of China's semiconductors are produced in-country. The nation wants to produce 40 percent of the semiconductors it uses by 2020 and 70 percent by 2025, the paper added.
"Given past Chinese practice, we can safely assume that if China achieves a dominant position in semiconductors it will use it for intelligence, military, commercial and political advantage," it said.
However, just because Beijing has said it intends to grow its industry doesn't mean that the world should necessarily take it seriously, the report said.
"China routinely cranks out economic plans," it said. "What counts is not the plan but the money. The total planned investment in semiconductors is $118 billion over five years, including $60 billion from provincial and municipal governments."
Western companies already invest billions of dollars yearly on such technology and breaking into the semiconductor market is no easy task, Lewis noted.
"China spent billions of dollars in earlier decades to create a domestic semiconductor industry but with little success," the report said. "The chief difficulty for Chinese firms is not access to equipment but their lack of experience and 'know-how.' This continues to be a problem."
Jimmy Goodrich, vice president for global policy at the Washington, D.C.-based Semiconductor Industry Association, noted that in the past China has attempted to buy foreign companies that specialize in semiconductor technology.
"The Beijing government thought, 'Well, why not buy as many companies as we can, better to buy than try and build on our own,'" he said during a CSIS panel discussion.
However, "governments worldwide erected a lot of barriers and made … [it] almost impossible today for Chinese companies to do cross-border [mergers and acquisitions] in this industry."
The next plan was to build their own, he said. So far, China has stood up 30 to 40 of these plants.
The vast majority of them are "going to be mothballed or a dramatic failure," he said. But some "particularly, say, in memory chips and also foundry manufacturing, could disrupt some parts of the industry."
The semiconductor industry is highly diversified and that not all chips have the same function or are equivalent to each other, which will make it harder for China to truly achieve independence, Goodrich said.
Despite hurdles, however, the CSIS report noted that there are ways China's vision can be realized. The first is by drawing from technology developed in Taiwan, which is a global leader in chip manufacturing and second only to the United States, it said.
China could also employ "fabless" semiconductor production, where Chinese firms design chips but the manufacturing processes are handled by specialists like the Taiwanese Semiconductor Manufacturing Co., the report said.
Goodrich said the United States will not be able to stop China from developing its own indigenous industry.
"They are building their industry," he said. "They are going to increase their share of the market. … We have to think hard about what we are going to do to maintain the lead because we're not like steel, aluminum [or] other sectors where they're trying to survive against Chinese-dominant competition. Here we have the lead, we need to extend it, enhance it."
In order to do so, there needs to be a doubling down of federal government research funding into semiconductors and more investments that will ensure U.S. industry has the proper workforce it needs to flourish, he said.
Additionally, more should be done to protect U.S. firms' intellectual property, Goodrich noted. China is routinely accused of stealing proprietary information from companies and nations around the world in order to advance its own industries and technology.
"[We must ensure] that China builds its industry on the backs of its own IP, not that of others," he said.
The CSIS report said changing China's behavior will be difficult but not impossible, noting that the United States and its allies must have a consistent approach.
Already the United States is making significant investments in the technology. Last year, the Defense Advanced Research Projects Agency announced that it had awarded $1.5 billion in funding over five years to industry for its electronics resurgence initiative program which is meant to jumpstart innovation in the electronics industry.
The Defense Department also utilizes the Defense Microelectronics Activity's Trusted Foundry program that uses certain foundries to manufacture chips for highly sensitive systems.


Topics: Global Defense Market, Infotech, International