Budget Numbers Add Up to Possible Sequestration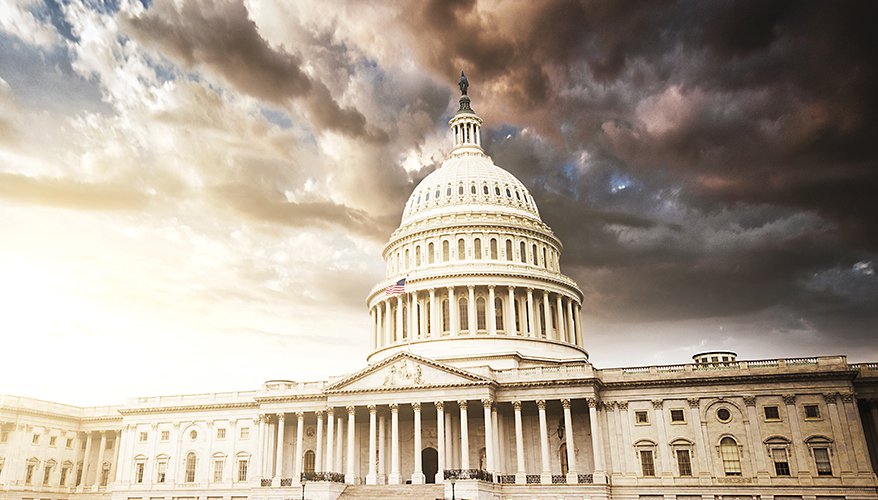 Photo: iStock
President Donald Trump's 2020 budget request is drawing fire from Democrats, raising doubts that any agreement on defense spending can be reached before the start of the next fiscal year.
The administration asked for a defense topline of $750 billion, including a whopping $164 billion in overseas contingency operations spending and another $9 billion in "emergency" spending largely aimed at funding Trump's border wall initiative. It also called for cuts in non-defense discretionary spending.
"What the president sent over … is dead on arrival," House Armed Services Committee member Rep. Joe Courtney, D-Conn., said at a recent conference hosted by McAleese & Associates and Credit Suisse.
Much criticism has been directed toward the enormous amount of money proposed for the overseas contingency operations account, which is intended to pay for war efforts or other crises. Defense Department budget documents identified $98 billion of the OCO request as actually going toward base budget needs. Critics are referring to the $98 billion as "fake OCO."
House Armed Services Committee Chairman Rep. Adam Smith, D-Wash., said the White House appears to be trying to keep the 2011 Budget Control Act caps in place for non-defense programs while getting around them for the military using OCO accounts, which are not limited by the BCA caps.
"How does the White House work its way back to something sensible?" he said. "If they don't, we are staring at possibly another shutdown or best-case scenario, another [continuing resolution] and delayed defense budget."
Rick Berger, a defense budget analyst at the American Enterprise Institute and a former Senate Budget Committee staffer, said the Trump request is "a nonstarter" on Capitol Hill. When a fiscal agreement is eventually reached, he expects the OCO number to be more in line with what it has been in recent years, perhaps somewhere in the $55 billion to $65 billion range.
Another highly contentious issue is the inclusion of funding for Trump's promised border wall in the defense budget proposal. About $3.6 billion in the "emergency" account would go toward wall construction while another $3.6 billion would be to backfill military construction projects that didn't receive money in 2019 because the administration reprogrammed funding to help pay for the wall.
Political fighting between Democrats and Republicans over wall funding led to a partial government shutdown this winter. Berger predicted it will be "an even nastier issue" when it comes to 2020 budget negotiations.
The border wall is still priority No. 1 for many GOP voters, he noted.
"It's really going to come down to whether or not Republican lawmakers can countenance continuing to use the military as a vessel for achieving border security goals," Berger said. "My guess there is that they probably will."
Additionally, there appears to be a gap between the toplines favored by Democrats and GOP members of Congress.
"We hear that the Democratic Budget Committee might be somewhere at $733 billion," said Rep. Mike Turner, R-Ohio. That would be higher than what some Democrats had previously signaled they would support, but less than the $750 billion that Republican hawks in the House and Senate have called for.
While Democrats may accept higher levels of defense spending, they have made clear that they will want similar increases in non-defense spending, Berger noted. "If you make the base number too big in defense it jacks up the non-defense number, which is a problem for a lot of Republicans."
Somewhere in the range of $720 billion to $740 billion for defense is probably the "sweet spot" where both parties can eventually agree, he added.
Meanwhile, Trump looms large over the upcoming negotiations.
"The problem is really how do you … have appropriations packages that can both pass both chambers and not get vetoed by the president?" Berger said.
Berger isn't optimistic that an agreement will be reached before Oct. 1, the beginning of fiscal year 2020.
"I'm pretty confident that we will start this year on a CR for the entire government," he said. "There's a very real risk that we go into the new year and get a taste of sequestration."
Topics: Budget, Defense Department