ROBOTICS AND AUTONOMOUS SYSTEMS
The Future of AI: Pentagon's New Center Leading the Way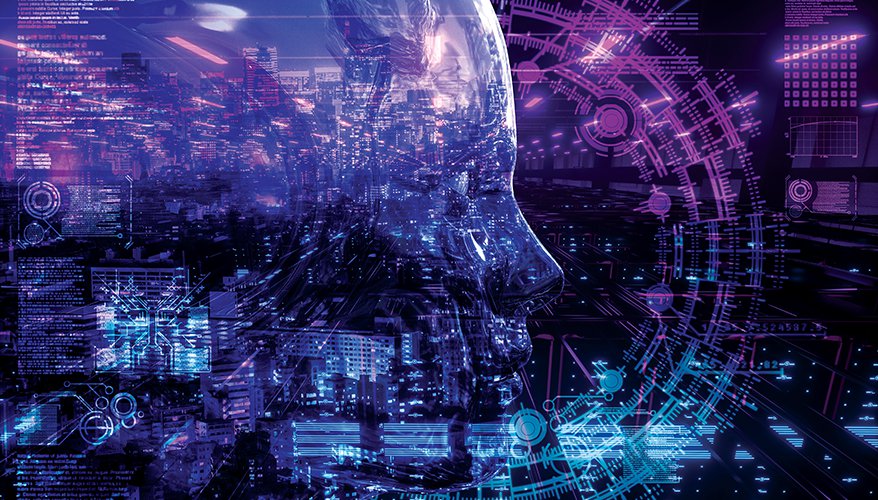 Photo: iStock
Pentagon officials have long said that strides in artificial intelligence technology could revolutionize the future of warfare. With major efforts such as Project Maven — which developed platforms to analyze reams of drone footage — already under its belt, the department is taking concrete steps to further streamline AI into various facets of the department including war­fighting and its business practices.
In February, the Defense Department released a new document, "Summary of the 2018 Department of Defense Artificial Intelligence Strategy: Harnessing AI to Advance Our Security and Prosperity." The strategy is meant to drive urgency, scale and unity of effort as the services pursue the technology.
"AI is poised to transform every industry and is expected to impact every corner of the [Defense] Department, spanning operations, training, sustainment, force protection, recruiting, health care and many others," the summary said. "With the application of AI to defense, we have an opportunity to improve support for and protection of U.S. service members, safeguard our citizens, defend our allies and partners and improve the affordability and speed of our operations."
The new strategy comes as nations such as Russia and China — which the Pentagon considers peer competitors — are making investments in artificial intelligence including for applications that raise questions regarding international norms and human rights, the report noted.
"These investments threaten to erode our technological and operational advantages and destabilize the free and open international order," it warned.
A recent report by the Center for a New American Security, "Understanding China's AI Strategy: Clues to Chinese Strategic Thinking on Artificial Intelligence and National Security," found that China's government and industry already believe they have closed the gap with the United States in research and development and commercial products.
"China now sees AI as 'a race of two giants,' between itself and the United States," the report, authored by Gregory C. Allen, said. The country's ministry of national defense has already established two major new research organizations focused on developing capabilities, it added.
The two Beijing-based organizations — the Unmanned Systems Research Center and the Artificial Intelligence Research Center — will be nestled under the National Innovation Institute of Defense Technology, the report said.
The organizations were created in early 2018, and each now has a research staff of over 100 people, which makes them one of the largest and fastest growing government AI research organizations in the world, the report said.
The U.S. military has also established a new office meant to tackle AI issues. The Joint Artificial Intelligence Center will be tasked with carrying out much of the Pentagon's strategy going forward.
"To derive maximum value from AI applications throughout the department, the JAIC will operate across the full AI application lifecycle, with an emphasis on near-term execution and AI adoption," the summary said. "This enables consistency of approach, technology and tools for delivery-focused AI projects."
The center — which was established in June 2018 — was created to accelerate the delivery of new capabilities. It is being led by the Defense Department's Chief Information Officer Dana Deasy and Air Force Lt. Gen. John "Jack" Shanahan.
In a statement accompanying the release of the report, Deasy said: "The speed and agility with which we will deliver AI capabilities to the warfighter has the potential to change the character of warfare."
He noted that the strategy is in close alignment with President Donald Trump's executive order, "Maintaining American Leadership in Artificial Intelligence," which was signed in February. The order calls for broad investment in AI technologies across federal agencies.
The center — which currently has about 25 staff members — will work closely with other Pentagon organizations such as the Defense Advanced Research Projects Agency and military research laboratories, the strategy document noted. It will identify, prioritize and select new AI mission initiatives and "execute an initial sequence of cross-functional use cases that demonstrate value and spur momentum," the report said.
Major areas of focus outlined in the strategy include improving situational awareness and decision-making, increasing safety of operating equipment, implementing predictive maintenance and supply, and streamlining business processes.
Deasy, speaking during a hearing of the House Armed Services subcommittee on emerging threats and capabilities in December, said the JAIC puts its projects into two buckets: national mission initiatives and component mission initiatives.
"NMIs are driven and executed by JAIC, whereas CMIs are component led … [and able] to make use of JAIC's common tools, libraries, best practices and more," he said.
The Pentagon held its second industry day in November, Deasy noted. "In front of 380 companies and academic institutions at DoD AI Industry Day, I announced we had achieved a significant milestone — JAIC is now up and running and open for business," he said. "I look forward to continuing to work with Congress in this critical area, in an ongoing dialogue on our progress in AI adoption and the ways in which JAIC is being used to accelerate that progress."
The center will be based in Washington, D.C., but officials recognize that it will have to branch out, he noted.
"The way that JAIC is being established is going to be very much a hub-and-spoke model," he said. "Part of our spoke model is we'll be establishing locations next to academic environments. We're actually in the process of selecting those right now where they will have certain skill sets."
The Joint Artificial Intelligence Center, the Defense Innovation Unit — which serves as a conduit between the Pentagon and innovative startups — and the Air Force are already working in tandem to produce prototypes that take advantage of predictive maintenance.
"These commercially developed AI-based applications have the potential to predict more accurately maintenance needs on equipment, such as the E-3 Sentry, F-16 Fighting Falcon, F-35 Lightning II and Bradley Fighting Vehicle, thereby improving availability and reducing costs," the strategy said.
Predictive maintenance falls into the national mission initiatives bucket, Deasy noted. The effort is addressing former Secretary of Defense Jim Mattis' direction to the services to improve readiness rates and offers a well-defined return on investment.
Another example of work the Joint Artificial Intelligence Center is doing is in humanitarian aid and disaster relief, Deasy said.
"This NMI is an open mission to apply AI to saving lives and livelihood," he said. "We are applying lessons learned in reusable tools from the DoD's AI pathfinder, Project Maven, to field AI capabilities in support of such events as hurricanes and wildfires."
Kara Frederick, a research associate at the Center for a New American Security's technology and national security program, said the JAIC has so far done good work.
"I'm really optimistic," she said. "Obviously anything with a mission statement that says they want to increase the speed and agility with which DoD can deliver AI-enabled capabilities, that to me is exactly what we should be doing."
As the Pentagon develops new systems, the department cannot work in a bubble and must closely align itself with industry, academia and the international community, the strategy noted.
"Engaging with and strengthening the AI technology ecosystem requires us to experiment with a range of partnership models," the summary said. "These include bold new AI initiatives with large industrial partners, small startups and venture capital firms."
Other initiatives include lowering administrative barriers and establishing a centralized AI portal for potential partners that details key processes, topics of interest and contacts in order to streamline contracting, acquisition and on-boarding processes, it said.
The Pentagon also intends to collaborate with academia to create AI "innovation districts." The strategy calls for the establishment of geographic concentrations of interconnected companies and research institutions in artificial intelligence, it said.
Deasy noted that as the JAIC was stood up, a question he heard over and over again was what would be some of the earliest stumbling blocks he faced?
"I can almost predict now that as we roll out the first two, three, four applications, the thing that will be hitting us over and over again will be data," he said. "What do I mean by that? It will be where is the single source of the truth coming from? How do you ingest it? What are its formats? Do we have duplicate data and how do we bring it together?"
Cloud storage will be one way to get at that issue, he noted. "Cloud provides us the physical capacity to take this enormous amount of data and bring it together," he added.
Ken Peterman, president of government systems at Viasat, a global communications company based in Carlsbad, California, said cloud computing at the tactical edge will revolutionize how soldiers can use artificial intelligence on the battlefield.
"The cloud is able to use big data analytics to characterize patterns of life and then it detects when certain information might be relevant to you so it can proactively push that information to you," he said.
A soldier that is receiving data from an intelligence, surveillance and reconnaissance platform that is watching over a town could benefit from the cloud, he noted.
"We can look at traffic patterns, we can enrich the video and we can look at license plate numbers and … the colors and sizes and shapes of cars. We can do facial recognition on the people walking on the street," he said. "Then it can constantly check and catalog and query that data and if it identifies … a person or a car of interest … it can proactively tip and cue the soldiers that are in that vicinity."
But having that kind of on-demand connectivity on the battlefield will require a strong communications backbone. Satellites are one solution, he noted.
Despite calls from the Pentagon and the White House to invest more in artificial intelligence, Sen. James Inhofe, R-Okla., chairman of the Senate Armed Services Committee, said other technology areas are currently of greater importance.
"There are other things that need to be done first," he told reporters during a meeting in February ahead of the release of the Pentagon's strategy. While China and Russia are making advancements in AI, they are also doing so in other areas.
"Our peer competitors, China and Russia, they have a lot of things that are better than the things that we have" such as artillery, he said. "To me, that's the priority. ... When we get caught up there" then other areas can be looked at, he added.
— Additional reporting by Connie Lee

Topics: Robotics and Autonomous Systems, Robotics, Infotech