NEWS FROM AUSA GLOBAL: Army Seeks to Realign Additional $10 Billion in Budget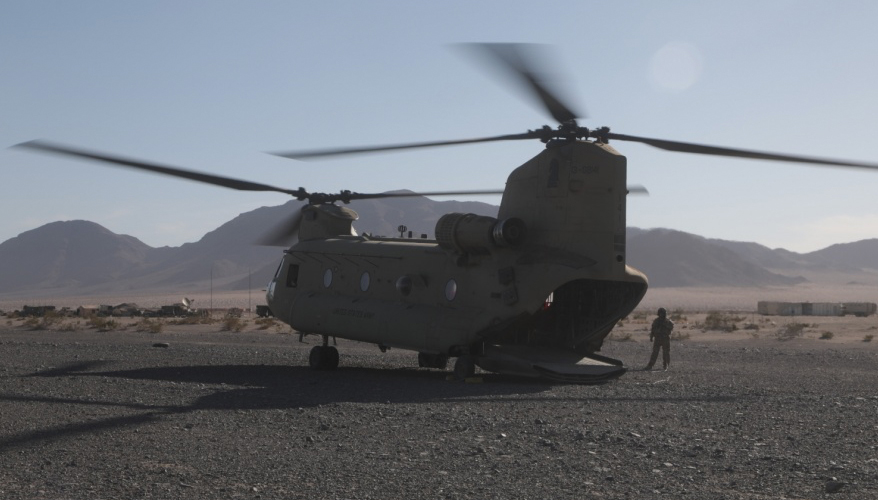 The Army plans to halt Chinook helicopter procurement for the conventional force after 2020.
Photo: Army
HUNTSVILLE, Ala. — The Army is looking to realign an additional $10 billion in its budget plans to invest in next-generation systems, a top service official said March 26.
The Army has been shifting funding in its future years defense program to bankroll its top modernization priorities, which include long-range precision fires, next-gen combat vehicle, future vertical lift, the network, air-and-missile defense and soldier lethality. Through its "night court" process, top officials have weighed the importance of current programs and initiatives against these priorities to find where it can make cuts or delay lower priority efforts. The service plans to cancel, reduce or delay 186 programs in total.
In its most recent fiscal year 2020 budget request, the Army was able to realign about $3.6 billion. Over the future years defense program, which covers 2020 through 2024, the service shifted a a total of $33 billion in funding, Undersecretary of the Army Ryan McCarthy told reporters at the Association of the United States Army's Global Force Symposium and Exposition in Huntsville, Alabama.
But officials aren't finished, he noted. As it looks toward the next future years defense program, which will encompass 2021 through 2025, the Army wants to find additional savings to account for risks associated with new developmental programs. Funds will be needed for those efforts as well, McCarthy said.
"We're going to continue the reform efforts that we've been very successful on over the last two years and find additional funding in the avenues available," he said during a keynote speech at the conference.
The goal is to find another $10 billion to invest in high priority programs, he said.
"We know we're going to need more money and we know we need to be better with every tax dollar that's granted to us, and there's a lot of room to reform," he said. "So the secretary and chief put that target out there and we're driving towards that."

As it focuses on funding its future platforms, the service plans to limit its Bradley A4 purchases to five more sets, McCarthy said earlier this month. Plans also include halting Chinook helicopter procurement for the conventional force after 2020. Other eliminations and reductions include .50-caliber machine guns, forklifts, trailers and sporting equipment.