NEWS FROM AUSA GLOBAL: Army Fleshing Out Updated Modernization Strategy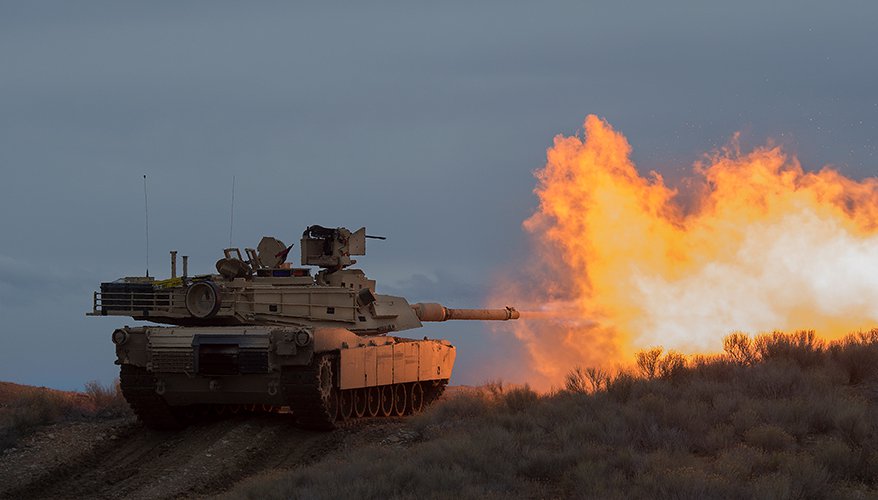 An M1A2 Abrams Tank
Photo: Defense Dept.
HUNTSVILLE, Ala. —The Army plans to complete an updated modernization strategy this summer, the commanding general of Army Futures Command said March 26.

The previous strategy, which was submitted to Congress last year, was more focused on materiel solutions, Gen. John Murray told reporters at the Association of the United States Army's Global Force Symposium and Exposition in Huntsville, Alabama.

However, the upcoming version will drive the Army "towards more of a holistic solution as opposed to just materiel," he said. Specifically, it will be be focused on DOTMLPF, or doctrine, organization, training, materiel, leadership and education, personnel and facilities, he said.

"It will start to drive how we're organized. It will start to drive the leader development process," he said. "It will start to drive the facilities that we'll need to either be capitalized or build new."
When pursuing its modernization initiatives, the service must take the "budget reality" into account and examine its choices, he noted. For instance, the Army is likely to be limited to fielding one brigade a year with the new Abrams SEPv4 upgrades, he said.

"We're going to have to choose which brigades get those tanks first," he said. "We've put some thought into which brigades those are against which pacing threats."

These upcoming decisions bring up additional questions, such as "do we now focus brigades on specific threats or do we continue to treat brigades as interchangeable?" he said.

The service's modernization efforts are tied to its multi-domain battle concept, which outlines how it plans to fight adversaries in the future. To account for changes in the strategic environment, the Army has been examining how it will organize and equip its forces.

Murray said multi-domain battle is still a concept at this point, noting that it will be turned into doctrine so the Army can adapt its force structure for the future battlefield. The service's new cross-functional teams are addressing the materiel demands of the warfighting concept by developing new capabilities, he said. The teams are focused on pursuing the service's top six modernization priorities under Army Futures Command: long-range precision fires; next-generation combat vehicle; future vertical lift; the network; air-and-missile defense; and soldier lethality.

"It is really a marriage of structure — how we intend to fight — and the capabilities to fight," he said.

The service plans to have a multi-domain "capable" force by 2028, and a multi-domain "ready force" by 2035, he noted.
Topics: Army News, Land Forces