Army Upgrading Phoenix Satellite Terminals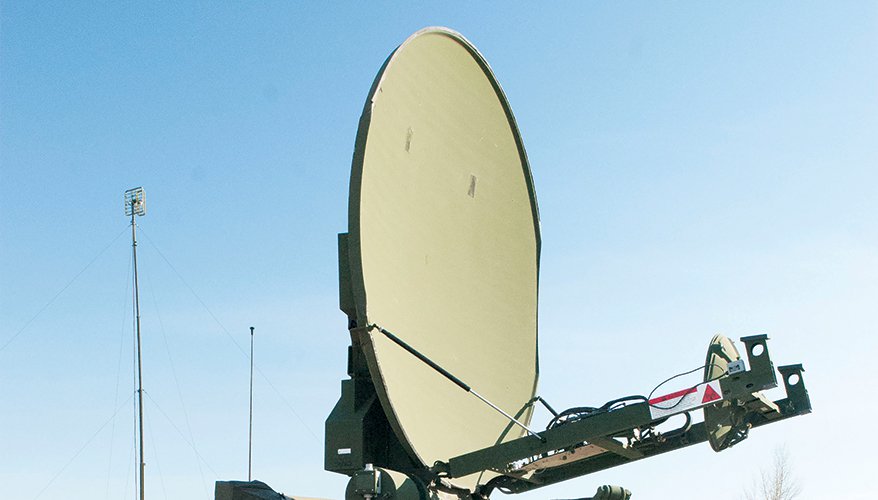 Photo: Army
The Army has awarded an other transaction authority agreement to upgrade its Phoenix satellite terminal system.
Envistacom — a small business specializing in wireless and satellite communications headquartered in Atlanta — was awarded the OTA agreement in January.
The Phoenix terminals, which are mounted on expanded capacity vehicles and used by expeditionary signal battalions to enable tactical communication, are reaching the end of their lifecycles, Alan Carson, senior vice president of Envistacom, said.
The program executive office for command, control and communications-tactical is currently pushing to modernize the Army's entire tactical network, meaning that systems such as radios must be changed to have IP-based standards, he noted.
"The objectives are to primarily increase the modularity, the scalability and flexibility of the system while providing some upgrades from a technical perspective, such as the incorporation of [internet protocol] ethernet interfaces versus serial connectivity," Carson said.
The development cycle for the Phoenix upgrades would typically take about five years, but Envistacom plans to reduce that to 18 months, Carson said. The Army is pushing a "more agile approach" for fielding new capabilities, and Envistacom, as a small business, provides it with "a little more agility" for meeting these timelines, he noted.
Additionally, the company is working to improve the system's cybersecurity. The terminal has a satellite component, but it also needs to connect to laptops, he noted. The terminals operate over military X/Ka and commercial C/Ku satellite bands.
"That entire network then — once they tie in — is what becomes vulnerable," he said. "We'll ensure that that entire system is as secure as possible."
The company plans to develop two initial prototypes under the agreement and field them to the 50th expeditionary signal battalion located at Fort Bragg, North Carolina, Carson said.
"We will get feedback from those soldiers and then incorporate that feedback into the next two to four systems," he said. "We [will] have real soldier feedback saying, 'Can you improve this? Can you color code this, make these cables easier to locate or access?'"
The service is still determining plans for future prototypes, Carson said, noting that Envistacom expects to receive more information on how many additional prototypes need to be built. The Army also has money included in its program objective memorandum for the Phoenix upgrades, he added.
Topics: Army News, Battlefield Communications