Scuba Bags Adapted for Military Market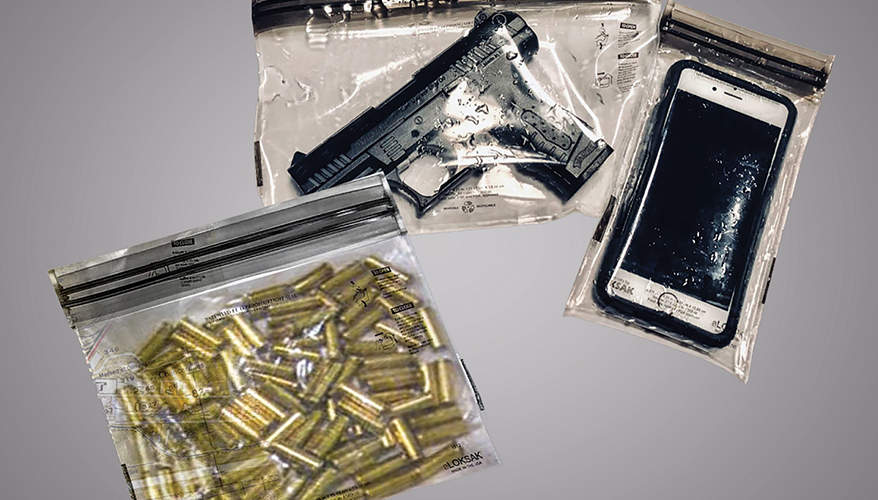 Photo: Loksak
A small company that created a number of storage systems impenetrable by water, odors — and even radio frequencies — is sellings its products to the military.
Linda Kennedy, president and CEO of Loksak, said her diving hobby inspired her to create the company after she discovered a need for a waterproof bag.
"I [originally] sold it to dive industry. It's a really small market. And then when I started using them myself for everything else, I just … started adding applications," she said in an interview.
The company expanded from its initial product after recognizing a gap in the marketplace, Kennedy said. Now the receptacles can be used for everything from weapon and munitions storage, to preserving sensitive documents.
The first bag created was the aLoksak — a hermetically sealed bag made from Food and Drug Administration approved materials that make the bag 100 percent waterproof.
Loksak bags are used by all branches of the military to protect equipment from environmental exposure.
"We do sell a lot of these [bags] to the military," said John DiPietro, a military government sales consultant at Loksak. "Once a weapon is clean it goes in here and its stays clean."
Loksak specifically works with ADS Inc., which streamlines selling to multiple federal agencies. It is also on the GSA schedule, which is a long-term governmentwide contract that allows government buyers direct access to products.
The aLoksak led to other variations of the bag such as the radiation-proof ShieldSak. The product is made from a fabric "faraday cage" to prevent electronic devices from being hacked, tracked or scanned.
"If we were to put your phone in there, it would completely take you offline," DiPietro said.
Another capability the company offers is the Opsak, a specially sealed receptacle which is a follow-on to the aLoksak, with a special seal to prevent vapors and odors from escaping during outdoor excursions such as camping and hiking.
The company is also currently working with the Department of Justice to supply it with bags for field and forensic work in "environments potentially contaminated by hazardous materials including chemical or biological agents," according to a department solicitation.
Topics: Defense Department