JUST IN: Army Open to International Competitors for Next-Gen Combat Vehicle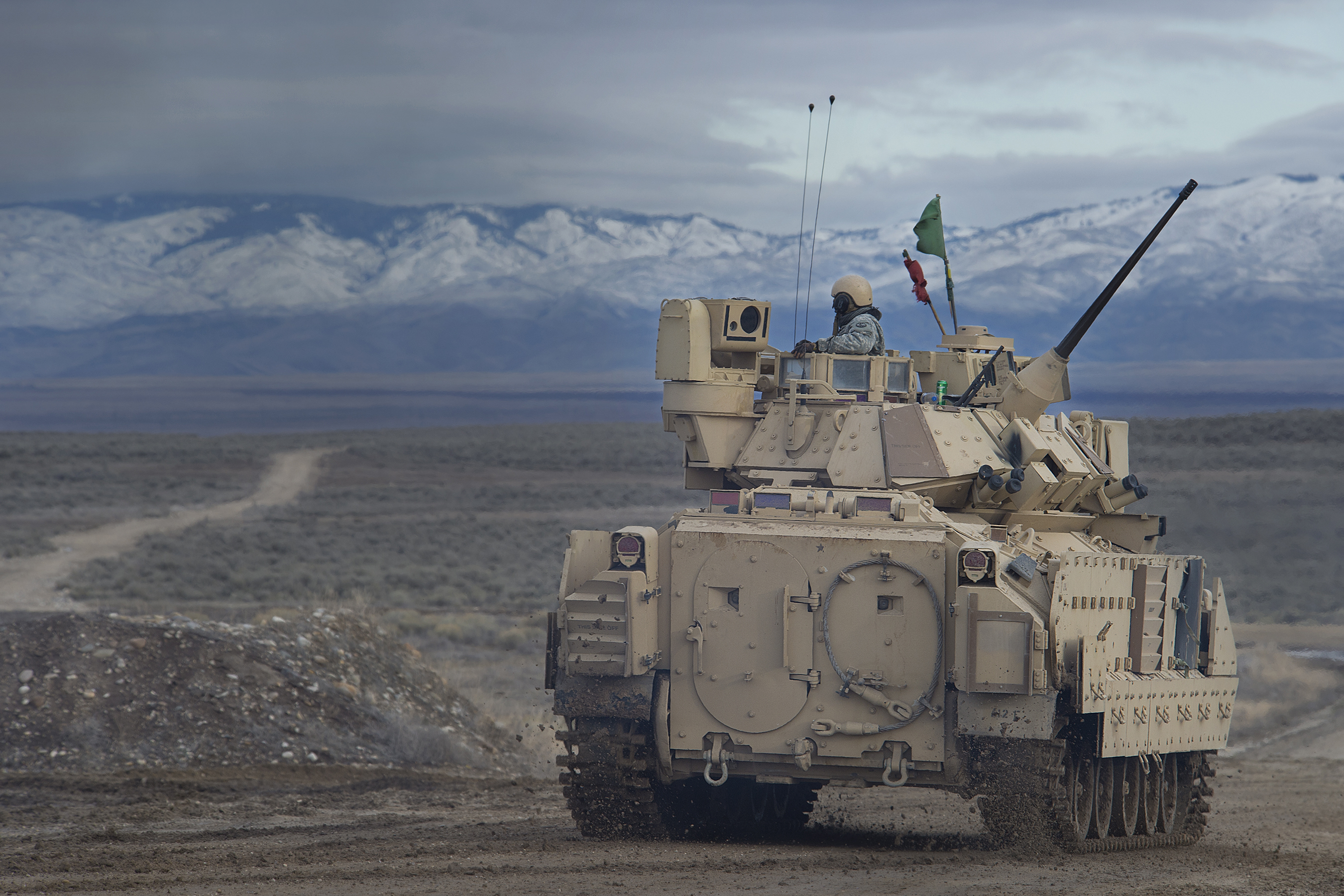 Defense Department
The Army is willing to consider international companies for its next-generation combat vehicle projects, according to a top service official.
The NGCV initiative is the Army's No. 2 modernization priority, behind only long-range precision fires. The effort encompasses a family of combat vehicles to replace the Bradley infantry fighting vehicle and the Abrams tank. Initial plans include replacing the Bradley with an optionally-manned fighting vehicle.
"We want open and fair competition," Army Undersecretary Ryan McCarthy told reporters March 21 at the Center for Strategic and International Studies in Washington, D.C. "If there are international players that are going to propose, we'll look at them."
However, the chosen company would still need to comply with Buy American laws, which mandate that at least 50 percent of a product is made in the United States, McCarthy noted.

"If we choose anybody that is an international manufacturer, they're going to make it here in the United States," he said. "We get the work done here and we understand the elements of the supply chain."

The Army plans to award up to two middle-tier acquisition rapid prototyping contracts to procure 14 pre-production vehicles, according to a March 14 pre-solicitation notice on FedBizOpps. The contracts will include ballistic hulls and turrets and logistics products. They are slated to be awarded in the second quarter of fiscal year 2020.

McCarthy noted the service met with multiple interested companies last summer to discuss objective requirements for the vehicle.
Defense News reported that the United States and Germany recently scheduled a demonstration of the Puma infantry fighting vehicle to examine it as a contender for the next-generation combat vehicle effort. The Puma is a 43-ton vehicle used by the German military that is jointly manufactured by Krauss-Maffei Wegmann and Rheinmetall corporations. The demonstration was reportedly canceled due to scheduling conflicts, and it is unclear if there are plans to reschedule the event.
Topics: Acquisition Programs, Army News, Defense Department, Combat Vehicles