Army Both Keen, Cautious About OTA Agreements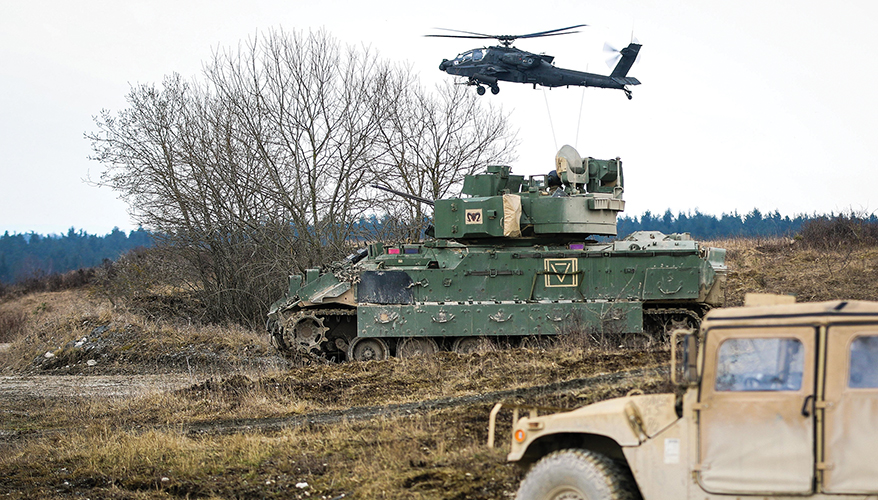 Photo: Army
MONTEREY, Calif. — The Army is enthusiastic about using other transaction authority agreements to fast-track procurement, but it wants to avoid overplaying its hand, said a senior service official.
OTA agreements enable the Defense Department to cut through some of the bureaucratic red tape associated with the Pentagon's traditional acquisition system. Congress gave the department the expanded authority in the fiscal year 2016 National Defense Authorization Act to help speed the delivery of new capabilities.
"The OTA initiative is proving to be a highly effective business tool for the Army" for research, prototyping and production efforts, said Jeff White, principal deputy to the assistant secretary of the Army for acquisition, logistics and technology.
The agreements are contracting mechanisms that "you're going to see the Army explore in greater detail and probably do a lot more of," he told attendees at the Tactical Wheeled Vehicles Conference in Monterey, California, which was hosted by the National Defense Industrial Association.
The authority helps the service broaden its industrial base and work with innovative nontraditional companies that would otherwise not want to do business with the department's bureaucracy, he added.
However, the Army can't lean on OTAs for every initiative. There's also a time and place for traditional Federal Acquisition Regulation-based procurement practices, White noted.
For example, it would be inappropriate for the service to use OTA agreements to pursue single-source prototyping and production contracts and undermine industry competition, he said.
"We need to be very careful we don't mess it up," White said. "We like the authority. We want to use it. But … in the Army we are dead serious that we're not going to abuse it. We're going to make sure that nobody points at us and says, 'You messed that up and we're taking the authority away from you.'"
Bruce Hock, vice president of legislative affairs for SAIC Corp. and a former staffer for the Senate Armed Services Committee, said lawmakers will be watching the service's acquisition efforts closely.
"I talk to my authorization friends" on Capitol Hill, Hock said during a panel discussion at the conference. "They are going to put the Army under scrutiny for OTAs … [but] as long as they stay within the parameters they're going to be fine."
Topics: Army News, Contracting, Land Forces