NEWS FROM SO/LIC: 'Iron Man' Suit to Fall Short of its Goals (Updated)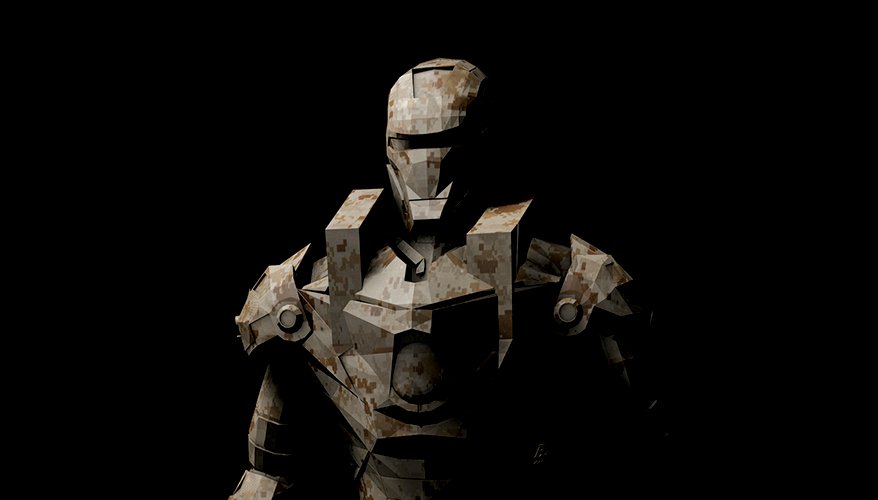 Illustration: Scott Rekdal
After six years of work, Special Operations Command's goal to develop an "Iron Man suit" to protect commandos during raids has fallen short and won't be fielded as envisioned, SOCOM's senior acquisition official said Feb. 6.

The idea for the tactical assault light operator suit (TALOS) sprung from former SOCOM Commander Adm. William McRaven, who announced the campaign at the 2013 National Defense Industrial Association's Special Operations Forces Industry conference. He wanted more protection for the first special operator to go through a door during raids. The "Iron Man" suit — as it was more popularly known — would protect against bullets and blasts and have enough power for it to operate untethered.

McRaven set August 2018 as the deadline for the first working prototype and received $80 million for the first four years of development. The command last year announced that the first working prototype would be delivered a year late.

SOCOM Acquisition Executive James Smith at this year's SO/LIC conference in Arlington, Virginia, said the first prototype will be delivered later this year, but it would not be what was hoped.
"I would ask you all to remember that the original goal for USSOCOM — Adm. McRaven's original goal — based on an operator going through a door in a hostage rescue and being shot in a place where his body armor plate could not save him — was, 'can we increase the survivability of the first person going through a door when they know they are going to be facing a funnel fire?'"
Smith said: "It's not ready for prime time in a close-combat environment."
Nevertheless, a lot of technologies the command "is very excited about" have emerged as spinoffs from the program, including lighter body armor, increased weapon stabilization, a visual augmentation system that projects information onto goggles and the exoskeleton itself.

While it is not ready for the mission McRaven envisioned, Smith said when the final prototype is delivered this year, it will be the best exoskeleton in the Defense Department.

"It will not be something that our operators would feel comfortable putting on a close-combat environment today. So moving, shooting, communicating in the face of enemy fire, not quite there yet," he said. However, it could be used in other missions such as logistics and during long-distance marches.

The lower half of the exoskeleton is particularly robust, he said. One operator put on the legs and was able to run a four-minute mile. "This operator could not run a four-minute mile before that," he added.

Smith said there was some early pushback from Congress and the office of the secretary of defense. Both said the command was attempting something "out of reach." That, he admitted, turned out to be the case. "I think we have pushed physics as far as we are going to get in the near term."

Army Col. Joel Babbitt, program executive officer for SOF warrior, said TALOS has spun off several technologies that are under his purview. "We are leveraging the vast majority of that technology," he said at the conference.

The funding is in place to bring about nine technologies derived from TALOS to the command's various components for them to integrate, Babbitt said.
"There are a lot of success stories coming out of this, but you're not going to hear about it under the banner of TALOS. You're just going to see a lot of cool stuff coming to SOCOM over the next few years," he added.

While TALOS was never a formal program of record, the science and technology push to develop its underlying technologies will continue, Smith said. "We're not going to stop looking for better body armor, better situational awareness, better lethality. … We're going to keep looking at all those things."

The program also resulted in SOCOM trying several different acquisition strategies for the first time, he said. It did its first prize challenges, its first rapid prototyping events and first hackathons. It brought in vendors that had never worked with the U.S. military before, he said.

"One of the partners on the exoskeleton had never worked with DoD before. That part worked. We also got a little backlash I think from a congressional optic and a DoD optic: 'What is SOCOM trying to do? This technology is out of reach.' ... So we got a little bit of a yin and a yang. We got some positives out of it and we also got a little bit of a backlash," Smith said.
A SOCOM spokesman later sent this statement to National Defense. "Joint Acquisition Task Force TALOS is an applied science, research and technology development effort at U.S. Special Operations Command. This year, the JATF continues to deliver TALOS subsystems in a controlled lab environment and will deliver the Mark-5 prototype. The full prototype delivery, originally scheduled for 2018, was delayed by a year due to the complex subsystem interdependencies associated with the exoskeleton, but the prototype does not fall short. It will demonstrate how far USSOCOM has come in the development of an integrated combat suit despite reaching the limitations of physics and technological maturity.
"Throughout development, the subsystem capabilities were tested and evaluated for transition. (As mentioned today) Several capabilities continue to be developed, tested and transitioned into programs of record. A few need further development, testing and evaluation, and some are not being transitioned.
"Technology transitions are determined by the level of maturity of the technologies associated with each subsystem, a viable means to transfer it, and special operator interest as shown by a requirement." For the TALOS prototype to transition into a program of record, it must meet these criteria.
Clarifications and a correction: A previous version of this story incorrectly stated that TALOS was introduced at the SO/LIC conference in 2013. It was introduced that year at the Special Operations Industry Conference in May. Story has been updated to include Smith quote stating McRaven's original goal, the full quote from Smith regarding the "yin and yang" of the program and a statement from SOCOM.

Topics: Special Operations