JUST IN: Marine Corps to Release RFP for New Ultralight Vehicle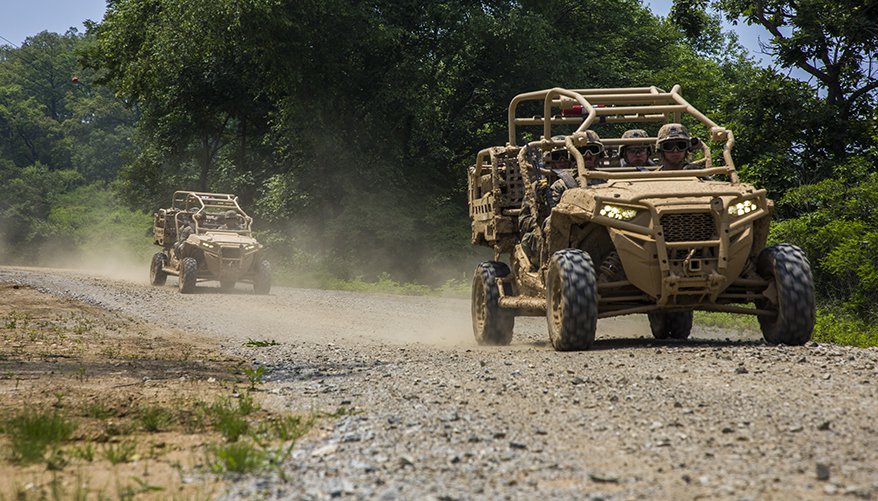 Photo: Marine Corps
MONTEREY, Calif. — The Marine Corps plans to release a request for proposals later this year for a new family of ultralight tactical vehicles, an acquisition official said Feb. 5.

The future platform, known as the ULTV, would replace legacy utility task vehicles. The service plans to buy more than 500 next-generation systems, said Jennifer Moore, a product manager at Marine Corps program executive office land systems.

"We are seeing an increased demand from the Marines" for this type of capability, she said during a presentation at the Tactical Wheeled Vehicles Conference in Monterey, California, hosted by the National Defense Industrial Association. "They're finding new ways, inventive ways to use the [legacy] UTV," she added.

The service released a request for information for the ultralight tactical vehicle in November. An industry day held in January attracted more than 20 companies including original equipment manufacturers, integrators and component suppliers, she noted.

"There's definitely an opportunity for you to participate in that arena," she told conference attendees.

PEO Land Systems is looking for a modular, off-road utility vehicle that can be quickly configured to provide logistical support for infantry units, and perform casualty evacuation, command and control, and electronic warfare missions, according to an RFI that was posted on FedBizOpps.

It also wants a platform that can carry crew-served weapons and be internally transported by MV-22 and CH-53E/K aircraft.

Moore doesn't anticipate that the vehicle will need a large amount of armor for survivability.

"For the UTV … we use our speed to evade and our size to evade" enemy threats, she noted. "This is not an assault vehicle. It is to lighten the load of the warfighter and then also to provide [casualty evacuation] support. As far as ultralight tactical vehicle is concerned, I'm not expecting those requirements to change," she added.

The Marine Corps will likely issue an RFP for the new platform in the final quarter of this calendar year, Moore said. That will be followed by a "paper downselect," she said. "Then we're going to have a lengthy bid sample evaluation and assessment period of time, with our final [contract] award in early '22 and then immediate fielding thereafter."

The Marine Corps doesn't want lengthy prototyping or development work to be required, she told National Defense. The service wants industry to offer a high technology readiness level, high manufacturing readiness level, "state-of-the-shelf" capability, she noted.

Warfighters need "the best tool at the best value in the quickest amount of time possible," Moore said.
Topics: Tactical Wheeled Vehicles, Land Forces, Marine Corps News