AIR WARFARE SYMPOSIUM NEWS: Air Force About to Release RFP for B-52 Re-Engining Program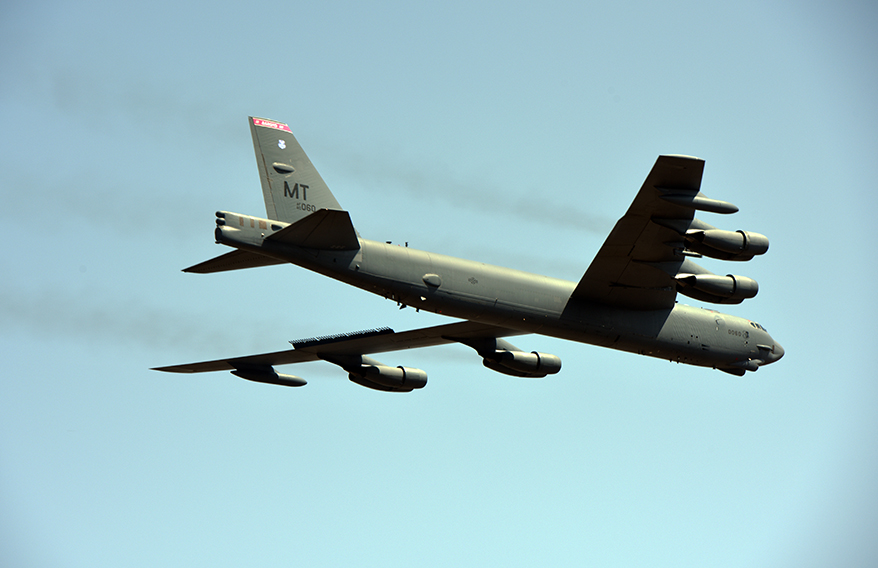 B-52 Stratofortress
Photo: Defense Dept.
ORLANDO, Fla. — The Air Force plans to release a request for proposals for its highly anticipated B-52H re-engining program in March, a senior service official said Feb. 28.
The Air Force is embarking on an effort to outfit its aging fleet of B-52 Stratofortress heavy bombers with new engines that will keep them flying through the 2050s. Each bomber is currently equipped with eight Pratt & Whitney TF33 engines. It is anticipated that the Air Force will procure a total of 650 new systems for the aircraft.
"Last time I checked in we were on track to release within the next month," Will Roper, assistant secretary of the Air Force for acquisition, technology and logistics, told reporters during the Air Force Association's Air Warfare Symposium in Orlando, Florida.
Rolls-Royce, Pratt & Whitney and General Electric are expected to compete for the program. A contract award decision is anticipated in fiscal year 2020.
The Air Force may use other transaction authority agreements to help build prototypes of the engines, Roper said.

"Our goal is to get industry working quickly," he said. An OTA agreement would work "well for this kind of program," he added.

OTAs have become popular contracting mechanisms that can help the government cut through bureaucratic red tape as it pursues new technology.

The first step toward picking a new B-52 engine will be to create a "virtual power model," Roper said. That will allow the Air Force to work with industry on integration issues with the engine and the aircraft.

Next, similar to how commercial airlines choose engines, the Air Force will look at issues such as fuel efficiency at different altitudes, he said.

Roper noted that the B-52 program in general is a "worry" of his because of the multiple modernization and upgrades efforts that are occurring simultaneously. The bomber first entered service in the 1950s.
There are five major upgrade programs associated with the platform including those addressing the engine, radar and communications suite as well as two hypersonic weapons-related efforts, he said.

"We are going to have to manage that like one mega-program," he said.
— Additional reporting by Yasmin Tadjdeh
Topics: Air Force News, Air Power