BREAKING: Army Realigns Over $30 Billion in Spending Plan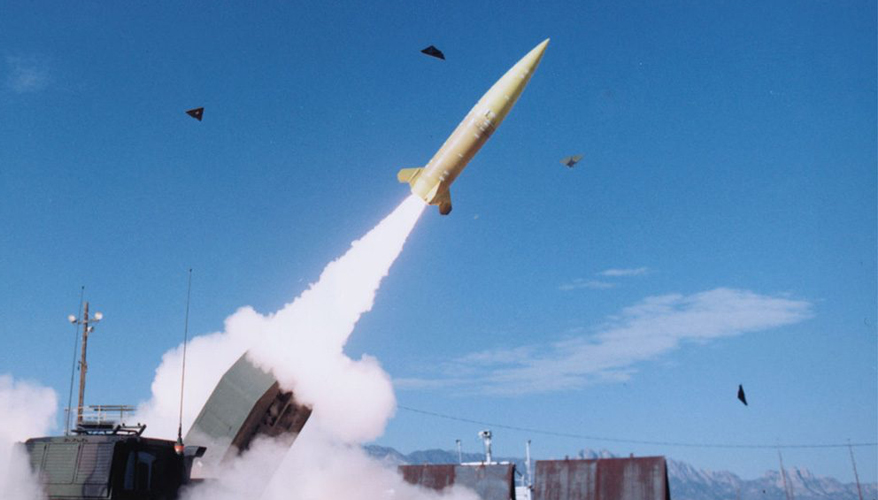 The Army Tactical Missile System
Photo: Lockeheed Martin
The Army realigned "just north" of $30 billion in its forthcoming five-year spending plan to fund its top modernization priorities, about $6 billion more than its original goal, the service's undersecretary said Feb. 26.
Speaking at an Association of the United States Army event in Arlington, Virginia, Ryan McCarthy said $8 billion of the realignment will come from "cost avoidance" efforts and $22 billion will come from proposed program "cuts or terminations." McCarthy declined to specify the initiatives that will be terminated in future budget requests.
"As you approach the end of this [future years defense program], you'll see a shift towards the new development of new weapons systems," he said. It will be a "pretty dramatic shift in the ratio between legacy and developmental programs," he noted.
These changes will be reflected across the board in the Army's budget, not just in equipment funds, he told reporters at the event.
Earlier this month, Army Secretary Mark Esper said the service met its goal to realign $25 billion through its "night court" process, which consists of meetings between high-ranking officials to weigh the importance of programs against the Army's top modernization priorities. The top six priorities include: long-range precision fires, next-generation combat vehicle, future vertical lift, the network, air-and-missile defense and soldier lethality. Esper noted that about 31 programs fall under these initiatives.
McCarthy said the $30 billion-plus in funding shifts will be reflected in the upcoming fiscal year 2020 budget request, which is expected to be released in March and include a five-year spending plan.
"We need to be better with every dollar the taxpayer gives us," he said. "There are a lot of priorities that aren't funded every year, which is why the chief [of staff] will send an unfunded priorities list [to Congress] every year," he added.
Meanwhile, the United States' pending withdrawal from the Intermediate-Range Nuclear Forces Treaty — which banned the deployment of nuclear and conventional ground-launched ballistic and cruise missiles with ranges between 500 and 5,500 kilometers —would provide the Army with an opportunity to be "very aggressive" in its push to improve its long-range precision fires, McCarthy said. The U.S. government announced its intention to withdraw from the pact earlier this month in response to Russia's development of the Novator 9M729 intermediate-range cruise missile, which the Trump administration says violates the treaty.
"Some great American companies could help us make some adjustments even on potentially existing platforms to extend" their range, McCarthy said. "We'll see where that goes, but we're watching it very closely."
Topics: Missile Defense, Army News