JUST IN: Rolls-Royce Gearing Up For B-52 Re-Engining Program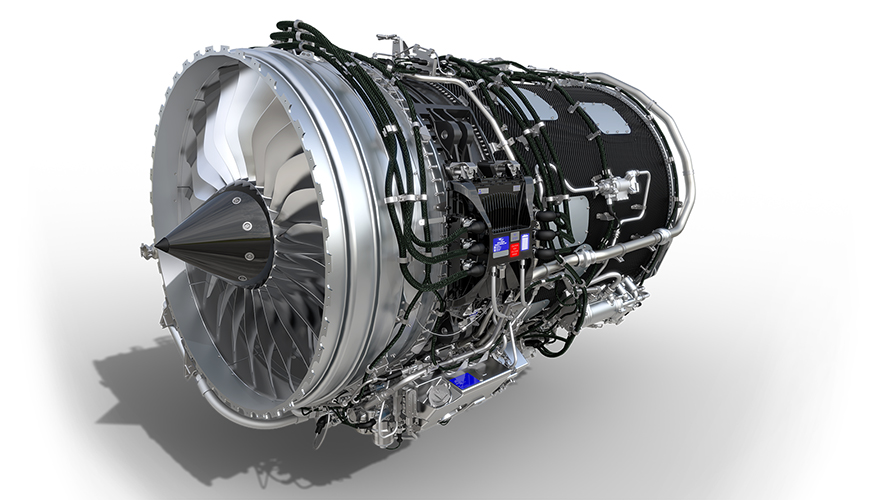 F130 Engine for B-52
Photo: Rolls-Royce
Rolls-Royce is unveiling its manufacturing plans as it pursues the Air Force's much anticipated B-52H re-engining program.
The service is planning to embark on a major recapitalization effort that will outfit its aging fleet of B-52 Stratofortress heavy bombers with new engines that will keep them flying through the 2050s. Each bomber is currently equipped with eight Pratt & Whitney TF33 engines. It is anticipated that the Air Force will procure a total of 650 new systems for the aircraft.
Should Rolls-Royce prevail in the industry competition, it intends to build the new engines — which will be based off its F130 system — in Indiana, the organization announced Feb. 25.
"The F130 is a great engine for the B-52," said John Kusnierek, Rolls-Royce's B-52 capture lead. "If we win the engine competition, we will establish the F130 assembly line at our upgraded Indianapolis manufacturing facilities."
The F130 — with a thrust of 17,000 pounds — is an ideal system for the bomber, Kusnierek told defense reporters during a conference call.
"It has a great balance of technology, proven reliability and fuel efficiency," he said. "We believe that the engine is an outstanding fit for the B-52 and will meet all of the requirements of the B-52 re-engine program."
Rolls-Royce already manufactures a number of engines at its Indianapolis facility, he noted. That includes systems for the C-130J transport aircraft, CV-22 Osprey tiltrotor troop transport and Global Hawk unmanned aerial vehicle.
The company is nearing the completion of a project to upgrade its facilities, at a cost of more than $500 million, Kusnierek said. It plans to add more than 150 new manufacturing, engineering and program management jobs there if it is chosen for the B-52 re-engining effort.
"Our advanced manufacturing facility was designed exactly for this size of engine with state-of-the-art manufacturing for efficiency and production capacity," he said. "The emergence of the B-52 re-engine program fits perfectly with our plans."
Some additional modifications will still be needed should Rolls-Royce be selected, he added. That will include integrating the latest digital engineering technology for the F130.
George H. McLaren, vice president of marketing and communications for Rolls-Royce Defense North America, said the Indianapolis facility will be able to facilitate digital engineering, parts manufacture, assembly and test.
Kusnierek noted that a key aspect of the re-engine effort will be to use digital engineering and rapid prototyping. "We are ready to support both of those," he said.
McLaren added: "The engine will be compliant with the Buy America Act and the vast majority of parts will be American-made, either at Rolls-Royce Indianapolis or within the U.S. supply chain."
General Electric and Pratt & Whitney are also expected to compete for the program. A request for proposals is expected to be released this fiscal year, with an award decision coming in 2020.
Kusnierek would not speculate on when he thought the RFP would be released.
Topics: Air Power, Air Force News, Aviation