JUST IN: Navy Mulling New Contracting Mechanisms for Maintenance Programs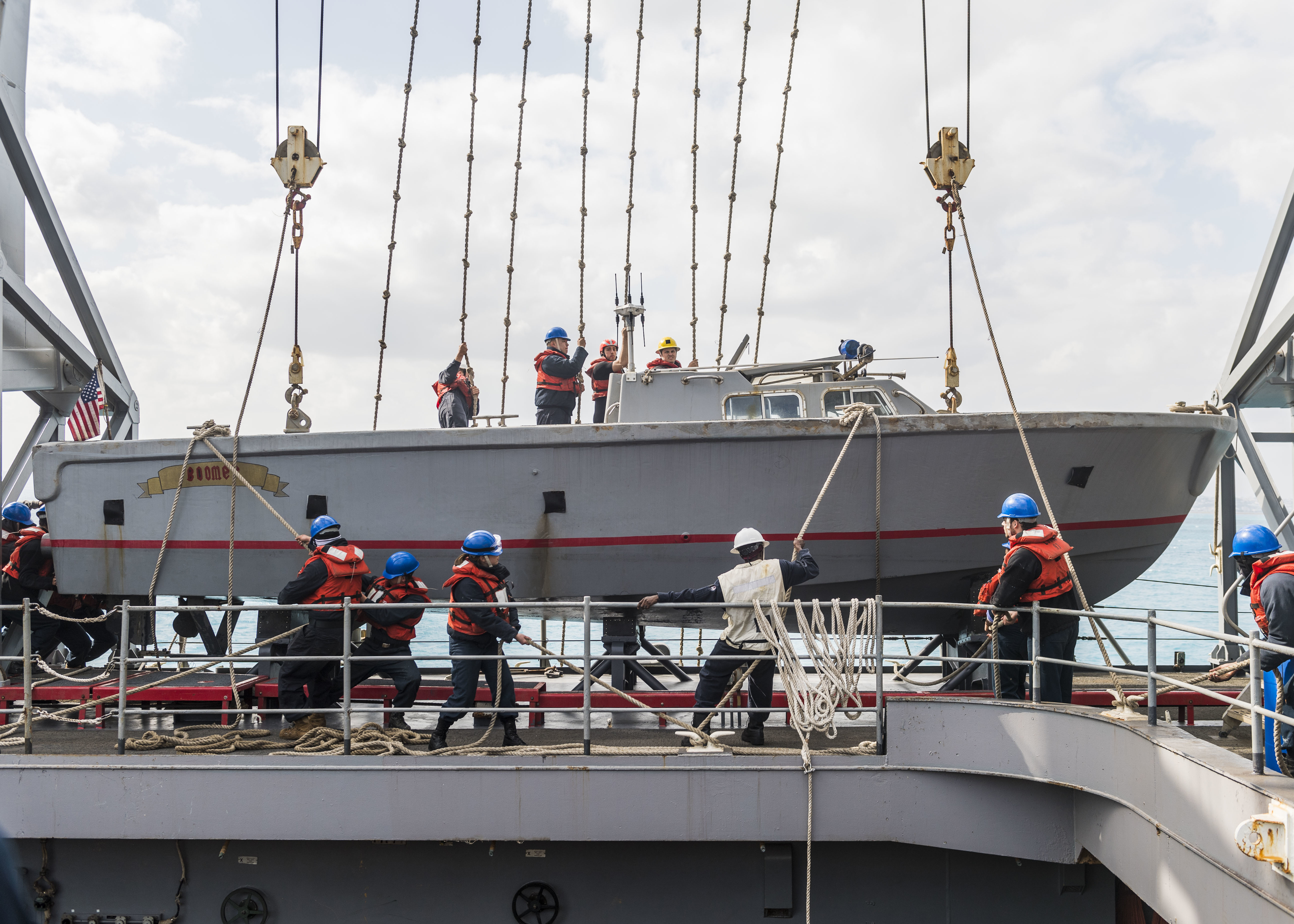 Defense Department
The Navy is considering implementing new contracting mechanisms that it could offer to shipyards to improve maintenance schedules as it works toward a 355-ship fleet, the commander of Naval Sea Systems Command said Feb. 19.
Reaching a 355-ship fleet will require not only the manufacturing of new vessels, but maintaining legacy systems, said Vice Adm. Thomas Moore.
"If we were to build at the maximum rate we think we could build today, it would take us until about 2052 to get to 355 ships just by building new ships alone," he said during a breakfast with reporters in Washington, D.C. But "if you want to get there sooner, you've got to figure out how to keep the ships that you have today a little bit longer."
The Navy is embarking on a concerted effort to extend the service lives of a variety of vessels, he noted. However, that effort is complicated by persistent maintenance issues, he said.
"We can build 355 great ships, but if I can't get them through the maintenance [cycle] then they don't do the combatant commander any good," he said.
The performance of the Navy's public shipyards is on the upswing, Moore noted.
"We have over the last three or four years built the capacity that we need — we're finally up to 36,100 people in the shipyards," he said. "You're starting to see some trends there that are improving."
But much work still needs to beef up the private shipyards that perform maintenance work, he said.
"[We] don't have the capacity we need right now," Moore said. "A lot of that frankly is driven by the strategy that we use to obtain maintenance from them — it's one contract at a time, one ship at a time.
"If you're in industry out there and you don't know until 90 days before I award the contract whether you're going to get the maintenance [funding] or not, you're not incentivized to hire," he added.
Years ago, the Navy would award maintenance contracts in five-year chunks, he said. But that shifted because the service was not satisfied with industry from a cost or schedule performance perspective, Moore said.
"We went to this fixed-price, award them one at a time [construct]," he explained. "While we've gotten some improvements on the cost side of the house, we clearly aren't getting the schedule performance [that is desired]. Right now, that's really hurting us. ... As you grow the number of ships in the fleet — and now you add all these service life extensions in there — that only complicates and makes the private sector maintenance more challenging."
To improve maintenance schedules, the Navy is considering changing its contracting approach, he said.
"We are … working with industry to come up with a collaborative acquisition strategy that gives them enough stability and predictability that they can build a backlog and hire the people they need and make investments in their facilities, while at the same time giving us the cost and schedule predictability that we need on our side of the house," he said.
Moore noted that maintenance is the No. 1 challenge he faces at NAVSEA.
Meanwhile, as the Navy pursues a 355-ship fleet, Moore said the service does not plan to revive any inactive vessels. Last summer, the Navy closely examined whether such an approach could help it reach its force structure goal but the idea was ultimately scrapped.
"The cost, and more importantly the capability … was just of limited value to us," he said. "It's not just about the numbers piece, it's also about having ships that can do what you need it to do."
While the Navy has stated it needs 355 ships to meet national security requirements, the service is expected to finish a new force structure assessment this year that could alter that target number. There is also speculation that the Navy could start counting unmanned vessels toward its total ship count.
That would be a policy decision that would be up to the office of the chief of naval operations and Congress to work out, Moore said. "Frankly, I don't really even have an opinion on it."
Topics: Shipbuilding, Navy News, Contracting