BREAKING: Air Force Chief: Defense Budget to Include $135 Billion for 'Penetrating' Capabilities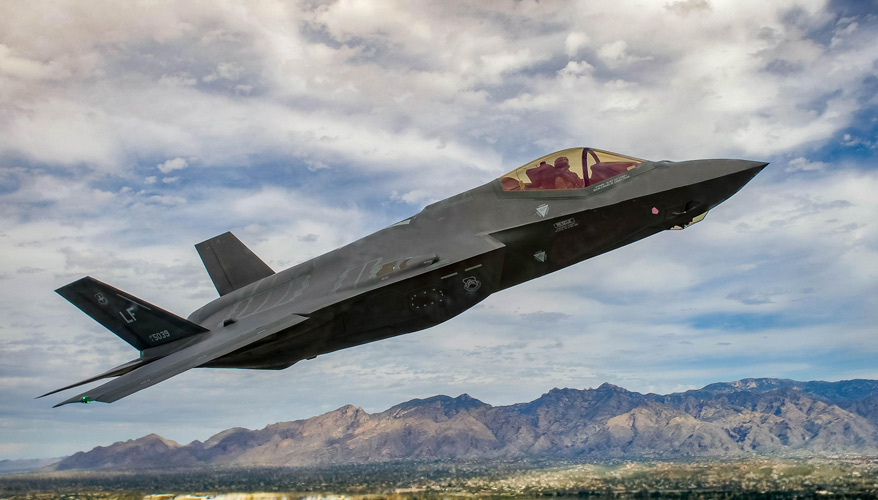 Photo: Air Force
The Defense Department's fiscal year 2020 budget request will include $135 billion for "penetrating joint team" assets, the Air Force's top officer said Feb 19.

"You'll see about $135 billion in ... investments we're making across the portfolio of penetrating capability," Air Force Chief of Staff Gen. David Goldfein said during remarks at the Brookings Institution in Washington, D.C.
Goldfein didn't list every type of technology that is part of the portfolio, but they include fighter jets, tactical submarines and special operations forces he said.
The Defense Department's modernization efforts are primarily focused on great power competition against advanced adversaries such as China and Russia, which are developing so-called "anti-access" capabilities that could hold U.S. forces at risk. The Pentagon is acquiring stealthy aircraft and other technologies designed to penetrate enemy air defenses and other defensive systems.
The military services are also working on a multi-domain operating concept whereby air, naval and land forces are all linked closely across mission areas, Goldfein noted.
The "quarterback" of this joint team of penetrating capabilities will be the F-35 joint strike fighter, Goldfein said. The platform is being purchased by the Air Force, Navy and Marine Corps, as well as U.S. allies.
"There was only one weapon system that we have designed to be the quarterback of that penetrating joint team," Goldfein said. "That is the F-35."

Lockheed Martin is the prime contractor on the program.
More details about the U.S. military's penetrating capability portfolio and funding priorities are expected to be revealed in the president's 2020 budget request, which is expected to be released in mid-March.
Topics: Budget, Air Force News